You surely noticed that Social Media Panels are the new big thing. And you might also know that many people are making remarkable profits out of them.
It is believed that the leading SMM panels have a profit of millions of dollars per month, as a result of thousands of orders placed every minute by private clients or resellers.
And today, you will discover every secret on how to get your own SMM panel started in the easiest way and try to run your own social media marketing business.
You will also see how a panel looks like, as a panel owner (admin) interface.
But before we get started, let's see together what are the advantages (and disadvantages) of using a panel to provide SMM services.
Add a header to begin generating the table of contents
What Is A SMM Panel? Since When They Exist?
When people talk about social media growth strategies, they are most likely to use the term "SMM." This term is used for marketing a business using social media. It's a shorthand for "social media marketing". 
Several companies are beginning to utilize SMM Panels to promote their businesses online or gain social proof.
SMM panels are websites that allow customers to obtain automatic social media followers and other services such as likes, comments, followers and so on.
It's unclear when the first SMM panel was established, but it appears to have begun in 2010 or 2011, depending on who you ask.
But if back then the SMM Panels were still raw and hard to get started without advanced coding knowledge, nowadays starting a professional YouTube Panel takes just a few hours.
The Advantages of Using a SMM Panel
There are many reasons why panels are great. Let's have a look at the most relevant ones.
They are automated. Services – unless they are set as manual – will automatically start
They are easy to use. Panels' dashboards have a clean interface and are superfast to use. Unlike traditional websites, where clients need to provide different details and then proceed to checkout, placing an order on a panel literally takes two clicks. This, will result in better client retention and more orders.
The hosting is included. The best panel providers offer fast and reliable hosting for free.
They are ready to run. When you get a SMM panel, you don't need to spend time or money on design. You get a ready script and free, ready themes.
They allow advanced tracking. Both clients and admins, have access to simple yet advanced analytics such as orders, order progress and statistics. On top of that, these will never get lost since they are cloud-synced.
How to start a SMM panel (step by step)
Starting an SMM panel business today is much easier than it was a few years ago, when there were no effective SMM scripts available to employ in order to get started.
So, let's have a look at the step-by-step approach for obtaining the SMM panel and script.
Step 1 - Purchase appropriate Domain
The vast majority of people make blunders here. They believe that any domain name will suit for their website. As a result, if you intend to launch an SMM website, you must first obtain an intriguing and professional domain name. 
Some prefer to pick a name linked to SMM, therefore including the word "SMM" in the domain name, also for SEO reasons for those specific keywords.
In addition, be sure that your domain is short and does not contain more than 7-9 letters. For example, theytlab.com or smm.net are simple terms associated with panels and easy to remember.
You can purchase cheap domains at Porkbun or Namesilo, for just 9$ per year you can grab a .com domain, or a .net for just 11$ per year.
Additional cheap domain registrars include Namecheap, SAV and Internetbs.
Step 2 - Select Web-Hosting Platform (optional)
There is currently a large number of hosting companies available on the Internet, but just some of them are among the best available. 
It isn't easy to pick just one of them. That being said, you don't need to spend a lot of money when you are getting started. 
But, consider (and we wish you so!) that, as you launch the SMM panel website, you might start to receive a significant amount of traffic, if your marketing efforts turn to be effective. And a hosting upgrade might be a good idea at that point.
Now, there are mainly two ways to purchase a SMM Panel script, which we will see in a moment. But, while one of them has a free hosting included, the second does not. So, you will need a hosting, other than a domain name.
We recommend that you get started by purchasing a shared hosting plan (possibly with LiteSpeed) since it is inexpensive and fast. Once your site begins to receive many visitors, simply upgrade your hosting.
You can purchase fast, reliable shared hosting for as little as $2/month with an SSL certificate included, and some include a free domain on top of that.
By the way, we will soon release a great guide with the cheapest Litespeed hosting providers out there, so stay tuned and subscribe our newsletter!
Step 3 - Configure and Install Domain & SSL/TLS Certificate
In most cases, you won't have to worry about this step because you will receive all three services in a single package. Nowadays, SSL/TLS certificates are included for free, but make sure to double-check if your selected hosting provider has free SSL included.
SSL certificates can be installed via your hosting provider control panel, and they are quite easy to install.  SSL certificates became increasingly crucial for SEO when Google decreased ranking and gave safety alerts of websites that did not use HTTPS.
Also, a SSL is mandatory to process payments, such as the case of SMM Panels when users want to add funds to their account.
Step 4 - Buy & Install SMM Panel Script
This is the most crucial stage, and maybe the part you have been waiting for. 
Scroll down to get a list of the greatest SMM panel scripts that can be found on the Internet nowadays. In some cases, you do not need any installation – simply connect your domain to the script provider, while in other cases simple installation instructions are provided by the sellers.
In this article we'll reveal for you the best and safest scripts, along with the scripts which have integrated API access, which is something very important, since it allows you to resell other panels' services with one click.
Beware of not buying SMM Panel Scrips from anyone, and use only reputable sellers.
The reason to be particularly careful is that some of them might be nulled/cloned scripts, which might give you issues if your Panel becomes popular.
Another reason is that malicious code might be present, which exposes API keys of your providers or details of your clients.
Your SMM Panel business is a serious journey, so avoid cheaper yet sketchy providers!
Step 5 - Promote the SMM Panel Site
No one will come to your door if you do not inform them that you sell this or that thing. Advertising is one of the most important aspects that can have an impact on any company.
I guess that you are considering advertising on Google using Google Adwords, correct? If this is the case, that is a good way to start; nevertheless, there are various other techniques via which you can advertise your panel and receive a better reaction than you would receive through Google. 
But, keep in mind that SMM business is a bit borderline niche for Google's policies. For this reason, you might have a hard time getting approved at first, even though it is possible, so don't be frustrated if you can't make it or eventually, create a landnig page.
Then, you have forums. This forum, often known as BlackHatWorld, is one of the most appropriate sites to advertise such online services. A thread (the specific page where users promote their service or anything) on BHW is found for many popular SMM panels.
Simply visiting the BHW forum will provide you with all of the information you require. Always remember to start a discussion in Forums > The marketplace > Social Media to discuss your ideas. They do charge fees, but this is normal when you are just starting out in business.
Another marketing tip in order to attract more users, you should consider offering free funds, followers or likes for a limited time or for new users.
Then, there are more promotional methods you should try. These include SEO (even though it is a long term game), direct email marketing, and referral traffic from social media's, such as Facebook or YouTube.
Last but not least, remember to provide cheap and quality services, with good support. If you do so, word-of-mouth will be your ally to expand your clients base.
Step 6 - Examine and Proceed
Following the promotion of your website, you must wait for a response. Meanwhile, you can monitor and evaluate what users are doing and purchasing on your panel, as well as what they are saying about it.
Analyze and incorporate promotional offers such as free followers when a certain number of followers is purchased or something similar, or provide extra delivery to increase your client's satisfaction. 
Check what users like the most, and try to add additional (or cheaper) services of the same kind. Also, avoid using services which don't work smoothly, as they might cause clients loss.
As W. Edwards Deming said, "Profit in business comes from repeat customers; customers that boast about your product and service, and that bring friends with them."
3 Best Scripts To Start Your Own SMM Panel
| Script | Pricing | Rating | Website |
| --- | --- | --- | --- |
| PerfectPanel | From 50$/month | 9.2/10 | Visit here |
| SmartPanel | 39$/one-time | 8.4/10 | Visit here |
| SocPanel | From 5$/month | 8.3/10 | Visit here |
One of the oldest all-in-one SMM panel service providers, Perfect Panel (www.perfectpanel.com) has been in business since many years. 
You will get all you need to run your SMM Panel by using this provider, and all you need is a domain name. It was established in 2014, and since then, they have fulfilled more than 1 billion orders on behalf of their customers (SMM Panels). 
They are currently the most popular SMM Panel script provider, used by some of the largest SMM Panels in the world.
You also have the option of using your own domain name or purchasing one from them.
With this panel, free hosting and free SSL is included. The website will be hosted on Google cloud for fast load times. Also, one-click API integration is included, so you can easily start reselling the services of other panels.
Key Features
User API

More than 17 themes

Mobile friendly

80+ payment methods integration

Mass order

Child panels

Multilingual

Ticket system

Refill system

Receive orders and send orders to Providers automatically

Hosting included

SSL included

Support monday-friday

Email/SMS Alerts
Pricing
Payments are done on a monthly basis. 50$ per month are required if you receive up to 1000 orders per month, $75 for up to 5000 orders, $100 for up to 15000 orders, and so on. 
(Note: Orders refers to the number of times a user makes a purchase in a given time, and not the amount of deposited funds)
Here we go with another SMM Panel script. SmartPanel (available via ThemeForest) is an easy-to-use social media marketing solution (web application) that allows you to sell your social media marketing services online.
In this fully customizable panel, you may create unlimited services and packages. Easy API integration from other providers makes it easy for SMM services reseller, while the script includes everything you need to run a panel, from mass orders to ticket system.
Key Features
Easy to install and use

Add unlimited services

Mass Orders

Enable API

Currency converter feature

Mobile responsive 

Tickets system

Payment gateway: Paypal, Stripe and other popular payments are easy to integrate

Receive orders and send orders to Providers automatically

Announcements
Pricing
Payments are done on a monthly basis. 39$ per month.
SocPanel (www.socpanel.com) is yet another excellent SMM panel, and it is unquestionably one of the top available on the market today. This company has been in the field for a significant amount of time and is well-versed in how to get things done efficiently and effectively.
Social media management tool SocPanel provides services for all the major social media sites such as Facebook, Instagram, Twitter, and even networks such as Vkontakte.
SocPanel will enhance the reach of your account, from garnering new comments and likes to gaining new followers and views. This will allow your account to be more effective.
That's one of the factors why SocPanel is regarded as one of the most popular options available today.
You will be provided with all of the essential information so that you can examine the numbers that are important to you.
It is also publicly recognized that SocPanel is a reseller SMM panel, which simply means that you have the opportunity to resell the services that you purchase here; this is a fantastic alternative if you want to make some extra money on the side.
SocPanel's primary services include assisting you in increasing the number of Instagram followers, likes, and sometimes even visitors to your website. This is one of the reasons why this panel is regarded as one of the best SMM panels available today.
As far as SocPanel is concerned, consumers from all over the world can take use of its services. In reality, it is thought that SocPanel has thousands of followers, if not millions, according to some estimates.
Pricing, you will just be relieved to hear that you will not be required to spend a big sum in order to utilise its services.
Key Features
Friends provider
Your Custom Provider
Reposts Provider
Followers Provider
Views provider
Pools Provider
Likes Provider
Comments Provider
Over 100's of Payment methods availabel for the Users.
Access to the Private Providers
Pricing
It's 19$ per month for Both Panel and Retail.
4. Magduriyet (discontinued)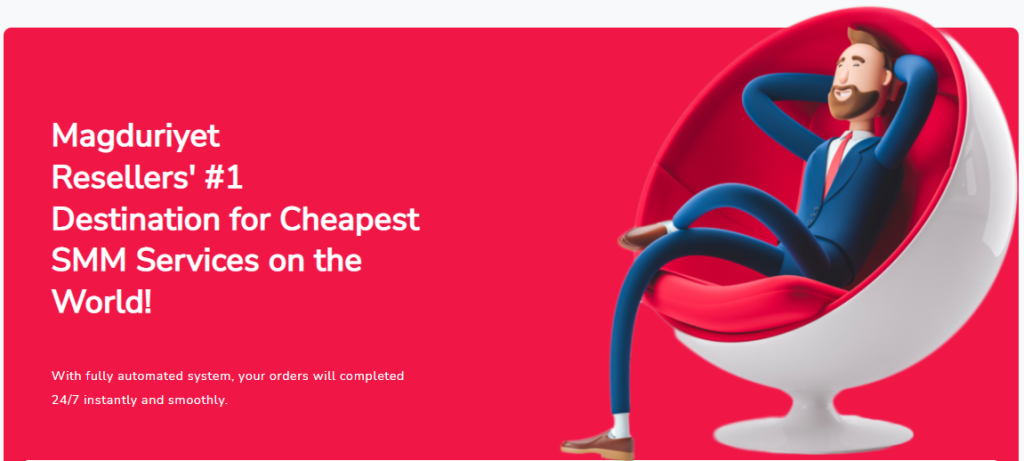 The Magduriyet Script (which was available via ThemeForest) is no longer available for sale.
It was a social media marketing panel that has been developed with the help of Smart Store, an online social media marketing panel script which we have seen before as number two and, if you are looking for a cheap SMM panel script, is the one we suggest.
Old description about this SMM panel script:
This script allows users to sell social media services and resell them on their websites. You can also connect different SMM providers' API through this script, easily and with a few clicks. 
This script is very attractive and has had over 200 buyers since May 2020, the date it was launched. This is an excellent script for anyone interested in starting their own SMM Panel journey without committing to a monthly fee.
Yes, you hear it right. Unlike PerfectPanel, this script is a one-time payment, so it is cheaper, even though you will have to buy a website hosting too – which is not included.
The Magduriyet SMM Panel includes the most important and recent features. It provides a plethora of payment gateways integrations for free. It offers, as we said, an API feature that allows you to start reselling SMM services from other panels, by simply inserting your account's API key.
You may handle all orders, payments, and packages within the administration area. Since you can connect your panel via API to other SMM providers, orders which you resell will be handled automatically.
Pricing
Payment is a one-time payment of 34$.
So that brings us to the conclusion of our finest SMM panel scripts list. While the first one, Perfect Panel, is the most expensive, it is also the most features-packed and frequently updated.
On the flip side, Smart Panel is a cheap solution that requires just a one-time payment. However, while still being a valuable option, it is not as feature-rich as our first pick.
That being said, all the scripts we reviewed and mentioned in this article are reliable and a great solution to start your own SMM panel business; you can't go wrong with them! 
Depending on your budget and design preferences, choose the one that fits you.
Is it legal to own a SMM panel?
As of now, no government has prohibited the offering of such services, and SMM panels are therefore lawful. However, please make sure that you comply with the terms and conditions of the social media platforms you integrate, and follow all relevant laws and regulations.
Why should you create your own SMM panel? 
Creating your own SMM panel can be a lucrative business opportunity due to the high demand for social media services. You can also customize the SMM script to cater to your specific design preferences, pricing model and clientele niche.
Is it profitable to run a SMM Panel?
If you learn your way around about SMM panel, you can make good money. Marketing and client retention are very important and will determine your SMM panel's success, since SMM panels usually count on low profit per order, but high volume.
How to run a successful SMM Panel?
Success depends on several factors, and it takes time to build a successful panel. Things to keep in mind are: choose the right SMM panel script, get trusted providers, sell quality services and give the client a quick answer.
What do you need to create your own SMM panel? 
To create your own SMM panel, you will surely need a domain name and a SMM panel script. If the script does not include them, you will also need a web hosting with SSL. Once your SMM panel is set and ready, you will also need a payment gateway and a list of reliable providers to resell from.
How much does it cost to have a SMM panel?
Depends up on the script and hosting your cost will differ, but in general you can buy the SMM panel script for a one-time fee of 34$ and just a few dollars per month in hosting. If you use PerfectPanel, then it will cost you 50$/month.
How can I ensure the security of your SMM panel?
Common safety practices apply. You can ensure our SMM panel's security by implementing SSL encryption, using strong passwords, and regularly updating your software. The latter happens automatically when using a reliable SMM script, though.
Where can I buy a SMM Panel?
Perfectpanel, Magduriyet and Smartpanel are the best places to buy your SMM Panel scripts.
Can I get a SMM Panel for free?
You may find some cracked panel, but we do not suggest that road. Since owning a panel requires high security, it's best to be safe when picking your SMM panel script. You don't want your client information or API key to be stolen.