Hi internet marketing hustler, and welcome to SocialMarketing90!
we buy, Test & review the most popular tools for Digital marketing 🎯
SUBSCRIBE TO OUR NEWSLETTER, TO STAY UP-TO-DATE WITH DIGITAL MARKETING!
AI Writing Assistants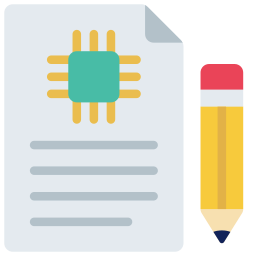 Explore our updated list of the best AI writers on the web. Purchased, tested and reviewed by us.
Copymatic, Writesonic, & more…
30+ tools; last update: August 3rd, 2023
AI Video Editors
Now you can generate professional videos in minutes! Just provide a script or URL, and let AI do the rest.
10+ tools; last update: July 24th, 2023
AI Website Builder
Provide a description, and get a fully-ready website in return. Science fiction? No, AI website builders!
10+ tools; last update: July 19th, 2023
AI Graphic Design
Whether it is for social media posts or to enhance your website's content, AI can create aesthetic graphics in seconds.
Missinglettr, Predis, & more…
20+ tools; last update:August 1st, 2023
AI Chatbots
Provide professional assistance to your website visitors 24/7 and instantly, with AI-trained chatbots..
Chatbase, Chatsonic, & more…
AI Voices
Sounds like an human... but wait, it's not! Discover the world of AI TTS, and generate human voices in seconds.
AI SEO
AI-powered SEO suites to boost a website's search engine ranking and traffic.
Labrika, Rankranger, & more…
UP TO 14%
NameCheap Hosting. Cheap, now even cheaper!
SAVE 25%
10Web AI websites. Lifetime 25% off!
30% OFF
UltraBot for YouTube. Enjoy exclusive discount!
SAVE 20%
Pictory AI video creation. Use our code for 20% off!
Andrew Morris
AI enthusiast
William Clarke
SEO expert
Daniel Allen
Everything SMM
Our work is human-powered
The People Behind Our Work