Have you ever wondered about creating engaging videos without spending a lot of money?
Well, I have good news for you, there are different AI based video editing tools, and DeepWord is one of them.
This review will look at what it can do and how it works. So without further ado; let's start the review!
Add a header to begin generating the table of contents
Personalized video is the most engaging form of communication. 
But how do you create one at scale or in seconds? It would be best if you had a powerful tool that can combine text with audio to produce a high-quality video with a human presenter. 
That's what DeepWord does. It uses Artificial Intelligence (AI) to create a synthetic video that looks like a real person talking.
Deepword is a company based in Indiana, United States, and their service was launched in 2019.
DeepWord is a video generation tool that allows you to create your own personalized video for your company or brand. 
You can upload audio files, select a video actor, and type in a script: DeepWord will then generate a video with voice-over and presenter for you.
Unlike other AI-based video synthesizer platforms, this Deepword has some straightforward features. Let's see them in detail now.
In Deepword, all you have to choose is the Video actor and the Script for your video. That's all; this AI tool will do the rest on your behalf! 
The process is very simple.
First, you'll have to choose the video actor. This actor can be from the available AI actors on Deepword. 

Once you've selected the actor, you'll have to write down the Script. (Add some keywords to ensure that your video gets found by people searching for those keywords). 

Finally, you'll have to click on "Create."
At this point, you'll have a finished video ready to be used. You can preview it before downloading it or sharing it with your audience.
The API will provide you with complete video control for both new and current installations. 
That opens up the possibility of allowing your clients or third parties to create videos on their own, using any white-labeled application.
This powerful feature provides you with reports on viewers' behaviors and the time spent watching your video. 
You will also be able to see the number of re-watch and rate drop. 
You can use those data to check out the overall performance of your video and compare it to other videos.
The custom audio tool enables you to utilize your voice in the video, which increases the likelihood that another person will believe what you have recorded, since human voices are still a few points ahead AI generated ones.
You can either record it directly on the app, or upload your registration.
Video campaigns are a powerful tool for reaching and engaging with your audience. One of the key benefits of using video campaigns is the ability to easily import and keep track of your videos using a CSV file.
This allows you to quickly upload large numbers of videos at once, and easily manage and organize them within your campaign. Additionally, you can use this feature to create campaigns for different channels and even add multiple accounts to a single campaign.
This feature also recognizes multiple languages such as English, Spanish, Russian, and Chinese which will help your business reach a worldwide audience.
With the help of DeepWord, you can use this tool for video branding which will help you to increase brand awareness and increase conversions.
If you want to make a video with DeepWord, you can choose from more than 25 different characters, so definitely you won't struggle to find a good fit for your project. 
Check out the Carousel below, for teh available AI Actors!
If you want more control over the final product and in general higher quality, consider going the Traditional route with your video generation – meaning a real voice over and a real human.
If you want to make professional-quality videos, with minimal investment and in just a few minutes, DeepWord is the way to go. You may utilize it as a marketing tool, simplifying your efforts.
DeepWord is free, but you can pay to unlock advanced features. You can pay based on how often you use the service. 
Also, they offer a 60-day money-back guarantee.
Currently, two paid plans are available: Premium Account and Pay As You Go Account. 
Check the features available below.
PREMIUM
Custom Video Actor Upload

Custom Domain Share Pages
Pay As You Go
Purchase Minutes Directly

Custom Video Actor Upload

Custom Domain Share Pages
And what are people saying about Deepword? 
On TrustPilot, Deepword holds an overall 3.2 rating out of 5. On Capterra, it 4.5.
Here are the screengrabs about the review.
DEEPWord

Trustpilot

Trustradius

G2

Capterra

No. of Reviews

1

-

0

2

Rating

3.2 / 5

-

-

4.5 / 5

Average Rating: 3.8

VISIT DEEPWORD OFFICIAL SITE
We are in-between average and good reviews of the users; however, there are a few more alternatives like Synthesys, which offer a good set of Ai humans with many more features in one tool. 
On the other hand, Deepword has appealing pricing plans, and a variety of actors. 
Can DeepWord be used for free?
Yes, it can be used for free. However, you cannot access some of its premium features.
Will I lose any of my unused video time?
If you buy Deep Word video minutes (pay as you go), they never expire and roll over month to month.
On the other hand, premium monthly subscriptions reset video minutes to 14 every month.
Does Deepword have API support?
Yes, Deepword supports API.
How many languages does Deepword support?
Currently, more than 30 Languages are supported.
Is it legit to use?
Yes, It's a legit tool to use and safe.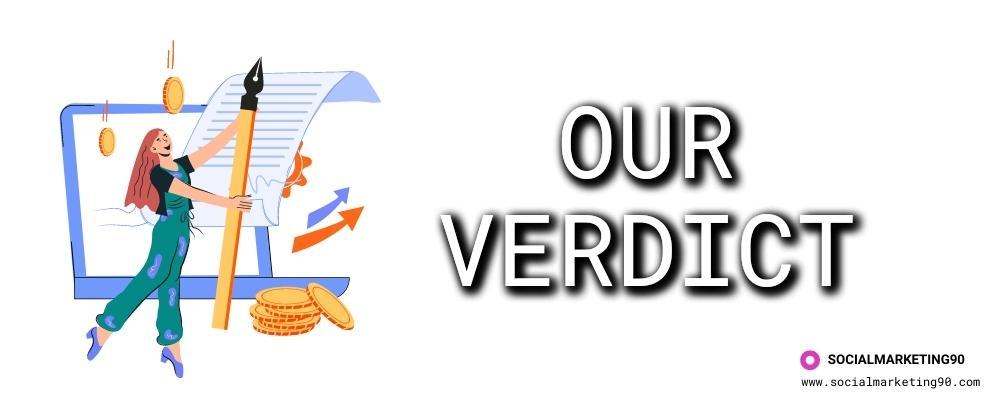 We are in a dilemma if you ask if we will recommend this tool. 
We are all looking for attractive and charismatic characters to get organic engagement, and perfect lip-sync. If we consider these points, Deepword has some work to do, and we found better options among the ones we reviewed in the past. 
Well, so there are no good things about Deepword? Of course not; they have a few good things, like the variety of avatars and languages, and also, the possibility of uploading your own voice is a significant benefit. 
On top of that, their pricing is low when compared to websites offering a similar AI video generation service.
In short, if you are looking for premium quality deep fake videos, than you might want to give a try to other platforms too.
But when considering the pricing, Deepword offering is not too bad at all.
So this is our detailed review of Deepword, do let us know your thoughts and if you agree with us! 
Also, don't forget that you may still test the tool for free, and paid plans have accessible pricing – so even if you are not fully satisfied, it won't be a relevant loss.