Hello reader, in this article I have put together a very interesting topic, a theme that many of you may be interested in. How to get 100 thousand followers on Instagram for no money, or very cheap ways.
If you are a social media influencer or a business that has to have an Instagram page, today I will help you reach that 100k mark.
Of course, you will still have to keep your followers engaged, continue posting and involving yourself in the Instagram page you are trying to grow.
In this article I will go over paid services and organic tips to grow your Instagram audience for free. So without further ado, let's dive in.
Add a header to begin generating the table of contents
Method 1 - Organic tips to grow your Instagram audience for free
The first and most important tip I can give you is to have proper content. What do I mean by that? Create good structured, relevant content. It is that simple. Good content will always prosper. Good videos will always be recommended more by the algorithm. 
Look at the bigger dogs in the market you are in and copy their style a little, steal the good things. Make shorter videos that are more impactful. The attention span of people decreased over the years. Kids are scrolling senselessly now. You have to implement something that attracts the human eye.
Your pictures that you post should have the best quality possible, some captions, in case your audience isn't attracted by the image, maybe the writing will pop more in their eyes.
Also note that your content should be targeting the market whom you are trying to sell to. Let me explain. If you are trying to sell diapers, you don't make your posts for babies, you make posts for parents. The parents buy the diapers.
In addition, this may seem a little too obvious, but for many it is not. Make content for humans. I can't stress this enough. You are communicating to other people, just like you, make your content so they want to engage with it. They want to like your post, leave a comment, share it with their peers.
Easy to say, harder to do. It is a must to post oftenly. The more you post, the more chances your post goes viral and you get more attention on your page. For businesses, they use advertising, for social media, you are the ad. The more you promote your page, the better the results, right?
I recommend 3-4 posts per day, good ones though. If you can't momentarily post 3-4 quality posts a day, don't. 
It is better to post valuable posts that people want to comment on. The comments are the decision maker if your content gets shown in other people's feed or not. 
This rate, organically, should get you 100k followers on Instagram for free in the matter of a few months. 
Consistency is the key in growing everything of value. Just be persistent with your ideas, with your business, with your creations, and you will succeed.
Note that it is also important to post at the right times. This means, depending on the country you target the market from, you have some intervals of hours that engage more than others. Why? Because people are more active after work, or in the evening. They use their phones more because they have more time, common sense, right? 
This should allow your 3-4 posts a day rate to compound on one another and maximize the results of your challenge to reach 100k followers on Instagram.
#3 Use hashtags and trends
Relevant hashtags and trends usage are another important part of achieving 100k followers on Instagram for free. As I have said, RELEVANT hashtags, not every word you can think of. Just hashtags that relate to your domain of content.
Take a popular trend and implement it in your content. Use the popularity of the trend to maximize the engagement on your Instagram page. If a trend is suitable for the kind of content you make, there are completely zero reasons why you should not copy paste the trend with your kind of product or whatever you are presenting, in it.
This will get recommended more by Instagram's algorithm ultimately getting more clicks, or views. This should help you faster your way through that 100k mark on Instagram, although you still have to put in the work to grow your audience organically.
Contact other influencers from the same niche you are in and tell them to partner up. You make two posts, one for you, one for him. In order to make this worth you have to aim for someone with the same following base as you, give or take. You can't go for the big dogs and ask them to make teams. They give more than gain. Try and come up with interesting ideas so that they are more willing to do it.
A cross over might be one idea you should try. Look at the top ranking players in your market.
#5 Follow/unfollow Method
You may have heard of the follow and unfollow method. It is basic what it says it is. You follow people that have the same interests as you have. They either follow similar pages as you do, or they follow similar pages in the industry you are in. For example if you are making fitness content and a person follows someone that makes gym videos, it is very likely that they will stay engaged to your page once they see it. How do they see it? You follow them. You can unfollow them later, and they might unfollow you too, but they are much more likely to stay a valuable follower.
Same as the follow and unfollow method, you can like and comment on your competitors' posts. This way, people that open up the comment section, might see your comment, relate to it, and visit your page. That could be another valuable follower that could help you reach your goal of 100 thousand followers on Instagram.
Method 2 - Use free Instagram followers services
Of course there are some places where you can get free Instagram followers in order to reach the 100k mark you so much desire. I will cover just a few of them, more of the top ones, the ones that actually work properly.
Note that these followers may not be Instagram followers that engage that well or at all. It is always better to increase the number of people that follow you organically, since they are more likely to stay and are more reliable followers overall.
You can take free courses on how to get to that 100 thousand followers on Instagram. Skillshare provides a beginner level course where they teach you about branding and packaging your content in a more creative way.
They also help you with statistics that may be very interesting depending on the niche you are in. These statistics are very valuable for high end businesses, since even a little detail makes a difference on that level, but they are useful in the smaller weight classes as well.
All you have to do in order to access Skillshare's free course that allows you to achieve 100k followers on Instagram very quickly is to open up a browser and type in the search bar ''Skillshare free followers for Instagram''.
TailWind is a service type social media marketing agency that helps users grow their audience on different platforms. You can try their service for free, without a credit card. 
They provide a smart Instagram assistant that visually plans your feed for you. They help you optimize every content you want to post with Hashtag Finder and SmartSchedule and they also auto-update your links in the background.
Personally, I like their smart Instagram assistant because it is clearly an expert and they know to stay within Instagram's policies.
Famoid has a free service that you can use every 24 hours. Among their services that cost money, services that help you get 100k followers for Instagram, they provide 25 free followers everyday. Cool, right?
In order to access Famoid's 25 free followers for Instagram, all you have to do is open up a browser and type in the search bar ''Famoid free Instagram followers''.
After being directed to their landing page, type in the little box your email address, verify it, and the followers should arrive in 30-45 minutes, as they say on the site.
For me, it was exactly 34 minutes, and I got 49 free followers, not 25.
InstaFollowers is a social media marketing agency, same as the ones before, which provides services that grow one's audience on Instagram. Luckily for us, they allow us to test their service by getting 10 free followers for Instagram every 24 hours.
In order to access InstaFollowers' free 10 followers for Instagram all you have to do is
Open up a browser, type in the search bar ''InstaFollwers free followers for Instagram''. 

Once you enter their page, type in your username, the amount of followers is already set to 10 and you cannot change it. 

Hit the GET FOLLOWERS button, and wait. This process should take a few minutes, don't close the page. Once the service is done loading, hit the captcha to prove that you are not a robot, and that's it. 
You should get the followers immediately. Note that your account has to be made public, otherwise it doesn't work.
Same as InstaFollowers, Poprey lets us taste a little bit of their service by providing a free trial of 10 followers for Instagram. Poprey also helps folks with likes, comments, views, and auto-likes.
In order to access their free trial, all you have to do is
Open up a browser and type in the search bar ''Poprey 10 free followers for Instagram''. 

Once you have got directed onto their service page, scroll down until you see their services. 

You will see right there ''10 followers for free''. 

Click on the service, type in your Instagram username and your email address, and get 10 free Instagram followers.
Method 3 - Use super cheap 100k Instagram followers services
#1 Topsmm.club (cheapest)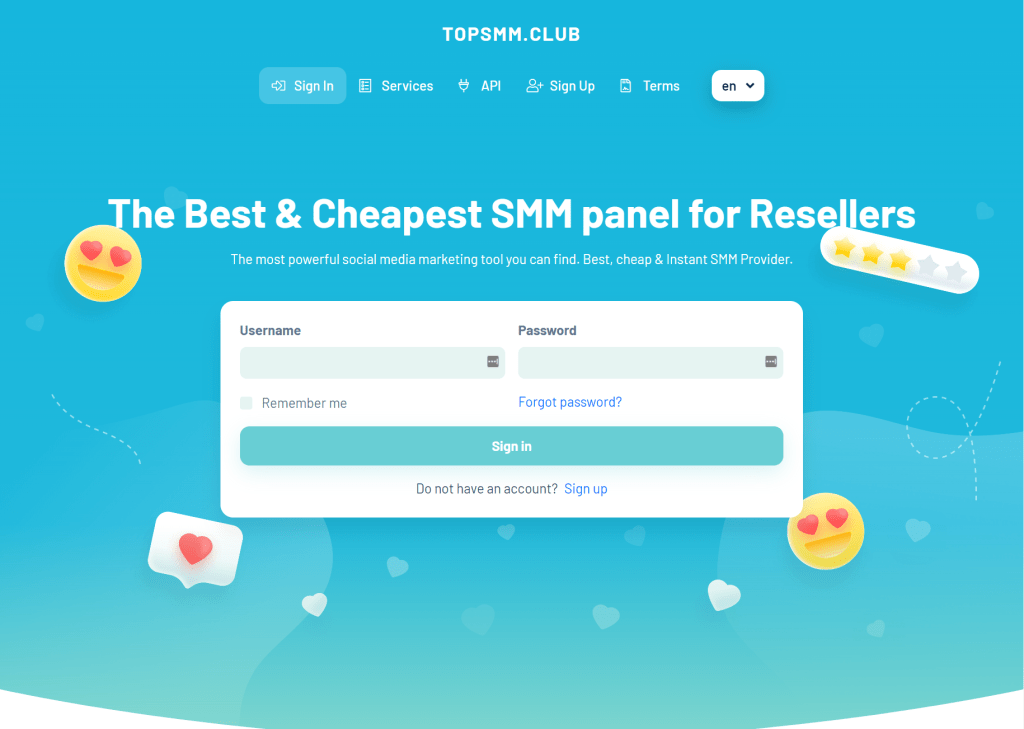 Simplest way to get 100k followers for Instagram is to enter Topsmm.club. They are a social media marketing service provider that have the cheapest prices on the market while also keeping the value you desire.
Topsmm.club has services for every platform you may want to grow your audience in. Such as: Youtube, Tiktok, Facebook, Twitter, Spotify, and more.
Their services are very detailed, precise, fast, and cheap. They can target only one specific country, meaning they get you likes only from Brazilian accounts, for example. They are very good at what they do.
In order to buy 100 thousand followers for Instagram for the cheapest possible, 
Open up a browser and type in the search bar ''topsmm.club", or just use the link I provided underneath this message.
Topsmm.club link

After getting on their page, you need to sign up, type in your username (for the site not for Instagram), your email address, and your password. 

Once you sign up you will be instantly redirected to their order page. This is where you can see all of their services, and there are a lot of them. It should look something like this. (check image below)




In order to get 100k followers for Instagram, click on the category tab and scroll down until you see Instagram Followers – Lifetime Refill. 

Click on it, link your Instagram profile in the section below that, type in the quantity as you see in the picture. I

 have already set it at 100 thousand. This will cost you 55USD. Pretty cheap for 100k Instagram followers, right? And that's it.
#2 MediaMister (more expensive)
MediaMister is a SMM agency that, same as Topsmm.club, provides services that allow you to buy likes, followers, subscribers, views, and more. MediaMister is one of the best services for their value to money ratio. This includes services well optimized, fast delivery, and cheap prices.
They can help you improve your audience or get 100 thousand followers on more platforms such as: Youtube, Tiktok, Facebook, Instagram, Spotify, and more.
Their most sold services are:
Youtube Views ( $15)

Instagram Followers ( $2)

Spotify Plays ( $5)
In order to get 100k Instagram followers, you have to access MediaMister by typing it in your search bar. Once you enter their website, scroll down until you see their most sold services. (check image below).

Click on the ''Buy Instagram Followers'' order button. Now that you got redirected to the order page, select Instagram followers type. (check image below)

The Instagram followers can either be NFT followers or normal ones. Once you select the preferred choice, paste your Instagram page's URL in the bar below. Hit ''Buy Now''. This will then take you on another page where you can finish your order after selecting the payment method. That's it.
#3 Fiverr (find a gig) (safest)
Fiverr is a freelancing app where people can either hire or get hired based on their skills and knowledge. In order to get hired by other people you have to create a Gig. A gig is a showcase of your skills, all packaged in a small presentation.
You can find a gig that helps you get 100k followers for Instagram pretty fast. In order to access Fiverr, just type it out in your preferred browser, then click the first result. You have to sign up and select ''Buy'', since they have different accounts for selling and buying.
Now, search on the market for a gig that provides followers for Instagram, you may not find 100 thousand, but you will surely find a fair amount.
Note that there are a lot of shady people that only want to steal your money, so you should keep both eyes open.
Fourth on our list is a SMM agency that helps Instagram users grow their accounts when they don't know how. They have various services for multiple platforms, but the most important one is Instagram for this article. Amedia Social even has a special offer for you guys, I will go over that in just a moment.
If you want to grow your Instagram account and reach 100k followers, access AmediaSocial.com on your preferred browser and click on Buy Instagram Followers, as soon as you enter their main page. (check image below)
Click on ''BUY NOW'' and you will be redirected onto this page. (check image below)
Their followers service for Instagram is very reliable and cheap, with over 230 genuine reviews all talking on a positive note.
Paste your profile page URL in the little bar, choose the desired quantity amount, tick the United States box and press ''ADD TO CART''.
This will then take you to their order page where you can finish ordering your followers. Just select the payment method and you are all set.
This one is a little bit different from the rest, as it is a marketing tool not service. It works based on subscriptions though, same as the services. Let me show you what this is about.
Access Inflact in your browser, and you will be redirected to their main page which looks like this.

Here, as you can see, they offer a marketing toolkit for Instagram which you can access for 7 days at only $3.
If you scroll further you will see what the toolkit does, how it helps you attract an audience, only targeted one, that means only loyal followers. They also help you interact with customers interested in your product automatically, and post regularly, boosting your reach through hashtags.
Inflact's toolkit also helps you sell better on Instagram which increases your revenue massively.
If you are interested in growing your fanbase, reaching 100k followers on Instagram and ultimately increasing your revenue by selling your product better, let's have a look at their subscriptions' prices. (check image)
In order to get to their subscription plans, all you have to do is scroll down a little. Once you see it, you can read carefully what they offer, and pick your preferred one. You can choose to pay monthly or yearly, paying annually is 30% off. Sign up and buy Inflact's marketing toolkit to help you reach your 100k followers on Instagram.
Method 4 - Buy Instagram accounts that already have 100k followers
If you want to skip all the trouble of creating, growing and maintaining an Instagram account, you can directly buy an account with 100k followers.
For this type of service, we are going to talk about FameSwap. FameSwap is a market, basically, where people sell and buy social media accounts. You can find Youtube, Tiktok, and         Instagram accounts that already have a fanbase. 
To access FameSwap, access your browser and type in the website's name. Once you enter their website, you will directly see offers by people trying to sell their accounts. 
It shouldn't take you long until you find someone that sells an Instagram account with a 100k followers base audience. Note that they will probably charge a lot for the account, since most of them are built genuinely and organically. They have a real audience, loyal people who engage and watch the content regularly.
How long does it take to reach 100k followers on Instagram?
Organically, it can take up to a year, if you are really good at what you do and people really like your content, maybe the fastest time organically is 3 months.
Is it possible to get 100k instagram followers for free?
Yes, organically. Or if you want to abuse all the free followers services everyday for 2 years until you reach 100k on Instagram, you can do so.
What is the fastest way to reach 100k Instagram followers?
Fastest way has to be purchasing them. Just pull out your wallet and buy yourself the audience you always wanted to have.
What are the benefits of having 100k Instagram followers?
The biggest benefit has to be the revenue increase. The more you keep people on the app the more you get paid.
Can a person with 100k followers be considered an influencer?
Absolutely. In my opinion you can call yourself an influencer past 5000. You are influencing over 3 highschools full of people. Think about it.
In conclusion, you can grow your audience if you really try to. Organically or not, they are still followers. They might behave differently, meaning that they might not convert the same, but it is up to you. If you read this far I want you to know that if you stick to your game for long enough you can't lose. Just post as often as possible and you are good to go.
As a social media marketing expert, I highly recommend using a high end service from the list I wrote in this article. This is in case you gave up the organic way, you should definitely use the top tier services on the market. And who else but us to know which these are. 
So, if you want 100k Instagram followers, follow the tips I wrote in the first part of this article, or just pull up your wallet and buy yourself 100 thousand followers for Instagram for as cheaply as humanly possible. You can also get the free ones, they help. There are not a lot of them though, since there are a few actual free things in the world. But I am sure the free ones can help you build a foundation on your road to 100k followers on Instagram, especially because you can hit the button everyday.
You can also look at similar courses as the one that I have provided for you, from SkillShare. There are a lot of them out there, that are liquid gold, for free. Information about how to get 100k followers on Instagram, from experts, for free, can something be better sounding than this?
As always it has been a pleasure, signing out, your social media marketing expert.