Greetings reader, in today's article I want to introduce you to a pretty cool tool I found, but first let me ask you a few questions.
Do you use Instagram?
Have you ever wanted to grow your audience but never succeeded?
Have you ever wondered how many people grow their Instagram audience so fast?
You thought it was all hard work, didn't you?
Well, in this article, we will go together through the depths of what Kenji.ai represents. I will go over everything you would want to know about this Instagram bot, their services and features, a step by step guide on how to use it properly so you don't encounter any problems, my personal experience of using the app, testimonials, prices, and overall rating of the website.
Wait and see what people have said about this. Some of them are funny.
Now, you may ask me, ''isn't it better to grow my followers the original way?'' and my answer is probably, but will you? If not, this article will help you buy instagram followers from beginning to the end.
Add a header to begin generating the table of contents
Kenji.ai is an Instagram bot, powered by A.I (Artificial Intelligence) that provides Instagram followers, likes, and engagement. Kenji.ai uses the follow/unfollow method, which is a pretty good method, to get you followers. 
With Kenji.ai you will be able to achieve your ideal fanbase with just a few clicks of a button.
You will get engagement and likes from real people everytime you publish a new post on Instagram.
Also, using Kenji.ai, boosting your following, you will get more views on your Instagram story.
So, if you're looking for a safe way to improve your reach on Instagram, boost your audience, get more likes or comments on posts, and such, Kenji.ai is the way to achieve your goals. Kenji.ai uses real phones to perform the action for your account. The bot imitates human behavior, so it is not detectable. 
They have been around for some time now, since 2019, and they have been working with several companies and influencers, such as Yahoo Japan, Inc., and more, helping them reach the desired follow base.
Now that you understand what Kenji.ai does, let's dive right into the app. Shall we?
Have you ever heard of the ''follow unfollow'' method? It does what it says, literally. It is the process of following people and unfollowing them after they followed you back, hoping they don't unfollow you too.
This is proven to be the best way to gain followers in the shortest amount of time.
Yes, it is an automation robot. This means every x amount of time it does an action. The pattern used by the companies that program the robot can vary, but it can be detected if it is very simple patterned.
Technically, Kenji.ai developed a bot that learned over time to mimic human behavior. Following and unfollowing people takes a lot of time and this A.I bot spares that time for you. The software programmatically optimizes over time, resulting in followers you can count on. 
Kenji.ai has programmed their bot to learn who is most likely to follow you back based on similar interests.
It works nonstop, day and night, the bot follows and unfollows people, learning at the same time.
Simple to use, it literally takes a minute, I will show you how to do that in just a second.
Their website also has a how to use section, but I will explain a more in depth version, so stay tuned.
Prices are also shown on the website. They provide a blog with the latest news on Instagram related topics, so you might want to give that a shot.
Moving onto the tutorial, I am going to explain y'all exactly how to buy their service and let it do its thing properly, doing so, boosting your audience and achieve the reach you always desired.
First of all, you have to access the site, right? Do so by typing in a browser Kenji.ai or use the link below this.
Kenji.ai.com
Now that you entered the website, create an account. You can find the ''Sign In'' button in the top left corner. (check image below)
Use your credentials to create an account, you should only need your name, email address, and a password. Afterwards, you are required to tell them your Instagram username of the account you want to boost. You should be able to find your account right there. (see photo below)
Now you have to choose between Growth and Engagement & Quality.
Growth sets your account to a wide audience target mode.
This improves visibility and ensures your account grows at its best capabilities. This includes:
More Followers

Faster Growth

More Interactions

Global Audience

Lower Engagement
Engagement & Quality sets your account to a more narrow and targeted audience mode.
This ensures that your account will be exposed only to reliable accounts that are more likely to convert into superfans. This includes:
Quality of Followers

More Likes, DMs, and Comments

Higher Engagement Rates

Slower Growth

24h Warmup
Personally, I went with the Growth option since my following was small and I just needed the numbers. Quality afterwards.
After picking what you want to focus on, you will be redirected to the services. Pick the one that suits your situation better, and click proceed to payment. I will go over all the prices later in the article.
My testing: Results & Opinion
I used the app myself, of course. I wouldn't give my expertise on something if I didn't use it, correct? 
Coming from a guy that has been doing research on social media marketing tools for a long time, I can say this is a helpful tool.
I used the CyberSocial Pro package for three months. You can use them monthly or annually. 
And yes, it did pay off. My account went from 57 followers to 46,1k in three months. Which is pretty good. I posted three or four reels a day, the engagement on these grew and grew until they compounded and I achieved 40 thousand followers.
Basically what it did is, while I kept posting my content, the bot used its method, it followed and unfollowed people with similar interests as I did. I got a bigger and bigger audience that was actually interested in the content I was sharing. They engaged well, liked and commented on my posts, creating a genuine fanbase, my content being recommended more and more by the Instagram algorithm. Fast forwarding three months I got to that 46 thousand followers mark.
If you have a little more budget than I did, I highly recommend the AI Master package because it just adds more to it. Ranging from overall engagement to the quality of the followers and how active they are.
I give Kenji.ai an overall rating of 8/10 because at the end of the day it is still automation, which is not allowed by Instagram's policy, and their packages are pretty expensive.
Let's see what people have to say about this software and how they liked it.
Reviews are very important for building trust and credibility, especially with this type of product, that may be misleading or fake. Good, authentic testimonials can be the decision maker for someone.
Right on their website we can see some testimonials about people loving the product.
The first one says there aren't many tools out there that can help us, but Kenji has certainly done itself justice. They gave Kenji.ai a beautiful rating of 5/5 stars. Impressive.
Moving on to the second one, this one is hilarious, it says ''being a mother is hard, but I swear growing your Instagram account is harder''. Which is true, in some way, Instagram is pretty hard to make an audience on.
This review gave the website a rating of 5/5 stars. Again.
The third review on our list used the app for business, which is ultimately the goal. You can read the full review down below, but I will go over just five words that marked me, which are ''Try it out at least''. Those, I feel, have some ground to them. Just try it, experience things, then you will know.
The last one on their website is from a guy that has tried a few similar tools in the past, but Kenji.ai did the best job. He said he is ''pleased with the results'', giving Kenji.ai a rating of 5/5 stars. People really liked this one.
I looked everywhere for reviews, but I found an interesting one that I thought said it all. This review is on google.
On their search engine results page. This is pretty impressive. It demonstrates that you can use this tool to boost your Instagram presence, Kenji.ai building for you an outreach campaign that you set up without having to interfere very often. ''A tool you can rely on''. 
Just note that Google wouldn't have left this review there if it was misleading.
Now onto the prices and subscriptions, like every other tool, the creators ask the price they think it's suitable for the value the service is providing.
Honestly, some of them are a little overpriced, but, I mean, it does the job.
They have three subscriptions on their main page.
Digital Influencer
$
69
Billed monthly. Cancel anytime.
Great for personal accounts, businesses and upcoming influencers looking for organic growth.

400+ Instagram Followers

Follow/Unfollow Automation

Suggested Targets by Industry
AI Master
$
239
Billed monthly. Cancel anytime.
Supercharge your growth with Follower Bursts. Get everything from the CyberSocial Pro Plan + even more exposure!

2500+ Instagram Followers

Follow/Unfollow Automation

Suggested Targets by Industry

Dedicated Growth Strategist
CyberSocial Pro
$
119
Billed monthly. Cancel anytime.
Level up your Instagram game with advanced features and support from a Dedicated Growth Strategist.

1,000+ Instagram Followers

Follow/Unfollow Automation

Suggested Targets by Industry

Dedicated Growth Strategist
Digital Influencer.
Starting at $69 it is great for personal accounts, businesses and upcoming influencers looking for organic growth.
CyberSocial Pro.
Starting at $119 it helps you level up your Instagram game with advanced features and support from a Dedicated Growth Strategist.
AI Master.
Starting at $239 it helps supercharge your growth with Follower Bursts. Get everything from the CyberSocial Pro Plan and more.
You can also purchase these at a yearly rate, thus saving $842 on the AI Master service, $438 on the CyberSocial Pro plan, and $240 on the Digital Influencer one.
Final Note: Is It Worth It?
Comparing the tool with other services on the market, it definitely has a lot to offer for their prices. Other tools out there either don't work properly, the results disappear after a while, they get your account banned or are too expensive.
Kenji.ai helps the common user grow their audience with just a few clicks at a pretty good price. The app is easy to use, fast and it delivers the results.
Note that automation is not allowed by Instagram and if they notice the pattern the A.I uses, your account may get shut down. The method it uses is very much allowed, following and unfollowing people is completely fine, it is the automation part that upsets Instagram.
After using the app and getting the results right in front of my face, my account not getting banned and paying a fairly short budget considering the revenue this can provide me, I can say it is 100% worth it despite not respecting Instagram's policy.
The Google review should have said it all, honestly. I give this tool a rating of 8/10.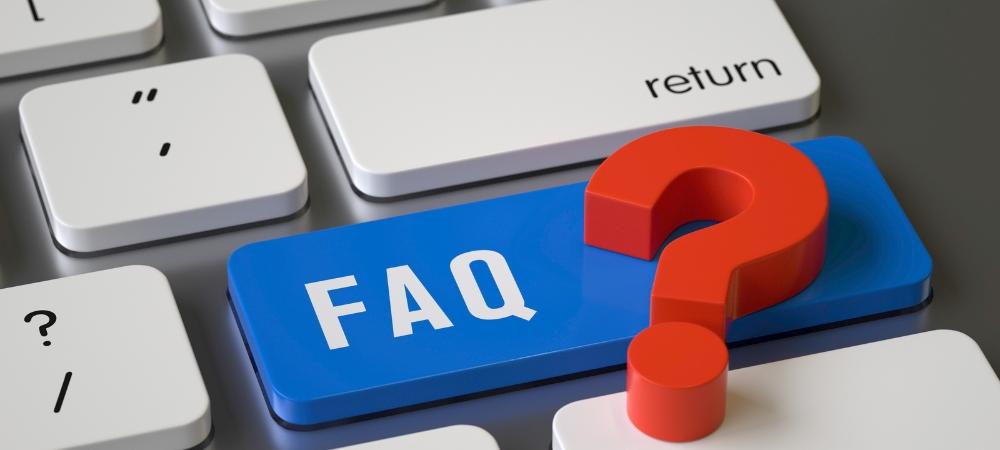 Is Kenji.ai safe?
Yes, it is safe as long as the program doesn't overdo the action. A specific amount is allowed everyday.
Does Kenji.ai work?
Yes, it definitely works. Their interface and overall service works perfectly fine. The results you are looking for are 100% guaranteed. The amount of followers you get will depend on your Instagram's account content, as well as your daily limits.
What are some good alternatives to Kenji.ai?
A few other similar tools to Kenji.ai, that may help you increase Instagram followers, are:
Can follow and unfollow on Instagram get you banned?
No, this technique is 100% accepted, and it is proven to be quite the thing. Afterall, it is normal to follow and unfollow people, right? This is acceptable as long as you do it within Instagram limits, which depend on how new your account is, but they are estimated to be up to 20 per day.
As per automation of follow/unfollow, it will likely get you banned, unless you use a professional bot – such as Kenji – and quality proxies. A good proxy is a 4G proxy, since it emulates the IP of real mobile data.
So, I hope this Kenji.ai review and testing helped you shed some light on its service, if it's worth it, and if it's safe to use. Signing out, your Social Media Marketing expert.