We all know that keyword research and backlinks play a crucial role in increasing your online visibility. But what happens if your links do not get indexed by Google? It's a well-known fact that Google's backlink indexing has been facing several issues lately, leaving marketers in a tight spot.  
So, it is required to rely on some tools! Omega Indexer is one such tool that has been gaining popularity in the market. Omega Indexer is an SEO tool that claims to index your backlinks without any effort and improve your project's success rate. However, in the search engine marketing industry, such claims are often viewed with skepticism.
That's why we are offering an in-depth look into how it works, features, pricing plans, and a case study to arrive at a final verdict. So, keep on reading to understand all you need to know about Omega Indexer before giving it a shot.
Add a header to begin generating the table of contents
Omega Indexer is an SEO tool that aims to simplify the process of indexing your backlinks by Google to make them more visible to users. It was founded in 2020 by a team of developers. The premium indexing tool is supposed to submit your backlinks to be crawled by Google and force them into the index.
Omega Indexer is a simple and easy-to-use tool. You just need to sign in and create a campaign with your links. It's as simple as that! If you are an online marketer looking forward to increasing your website visibility and traffic, Omega is an SEO tool that you could consider. Let's check why.
Why is indexing important?
Indexing is like the roadmap search engines use to navigate the vast web. When your website's pages are indexed, it means they're officially recognized and included in search engine databases. Similarly, when a website appears more in organic search results, its ranking increases. More ranking equals more traffic. 
Here's why indexing is important for your SEO success:
Better User Experience

: When your website link gets indexed, visitors can quickly find it by just searching their query. This leads to a better user experience, which would be a positive factor in improving your website ranking.

Content Security:

 if your website is not indexed, anyone could steal or copy your content without any punishment or sandboxing from Google.

Improved SEO

: Properly indexed pages are more likely to rank higher in search results, leading to increased organic traffic. So, indexing is the first step to SEO success.

Quality Leads:

 As mentioned earlier, indexing ensures that your website is displayed in response to relevant search queries. This means the people who find your site are more likely to be interested in what you offer, and therefore, it is easier to convert the leads from your website.
How does Omega Indexer Work?
Omega Indexer works with a unique algorithm that speeds the indexing process. The SEO marketing tool automates the URL submission process, saving the valuable time and effort of marketers. It could take up to 7 business days for indexing.
Omega uses specialized tools and techniques to submit your links to be crawled by Google and force them into indexing. The company claims that they use Google Search Console methods to index your links. However, the exact mechanism of how it works still remains a mystery, leading to many criticisms questioning the safety of the service.
It's important to keep in mind that even though Omega aims to index your backlinks, it never guarantees indexing. The success rate of Omega Indexer is a matter of debate and is reported to be around 25%.
We all know that SEO marketing is a field characterized by cut-throat competition. That's why Omega Indexer comes up with a cool set of features to stand apart from its competitors. Let's have a look at them.
Easy to use

and simple dashboard interface.

Claims a new feature that improves the

success rate of indexing up to 90%

.

Installation is not required as Omega works in a

web-based application

.

Drip feed submission

feature to slow down URL submissions to avoid any kind of suspicion of the search engines.
Pricing Plans: How much does Omega Indexer cost?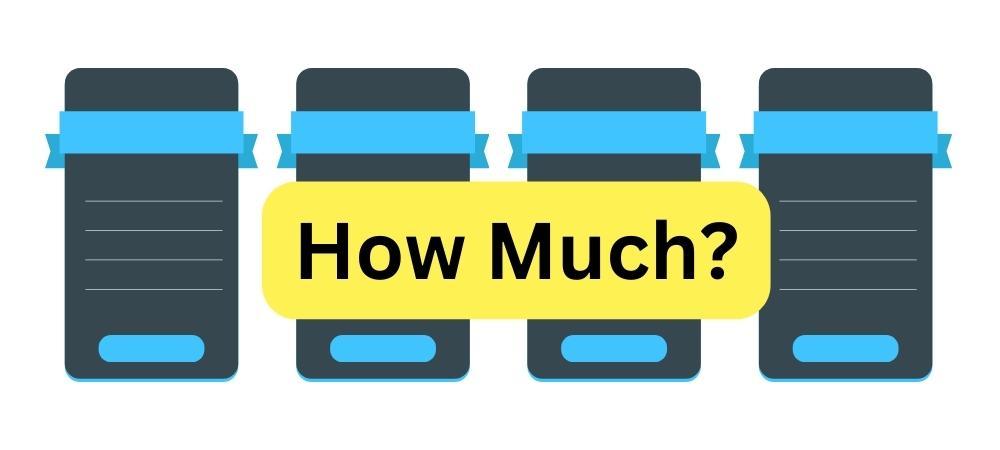 Well, Omega Indexer seems not interested in confusing people with a complex pricing structure. It operates on a simple pay-as-you-go model with a credit-based system.
$0.02 is required to purchase one credit, which is equal to 1 link. The minimum purchase should be for $20, that is, for 1000 links. You have complete control over your budget, and the best part is that the purchased credits won't expire. For a bulk order of above 100K credits, it is better to contact them directly.
Pricing Per Link 1 Credit = 1 Link = $0.02
You have Total Control over your Budget!
Omega Indexer works with Link Credits. 1 Credit = 1 Link = $0.02

Minimum Deposit is $20 which is equal to 1000 Link Credits.

Your credits will not expire.
Going for the big time?
Bulk Link Credits over 100k.
Case Study: How Omega Indexer Helped a Startup to Boost Their Web Traffic?
Let's substitute the facts and figures with a story to grab things easier. Keep on reading to learn how Omega Indexer transformed the destiny of a tech startup.
In the modern world, CodeZenith, a tech startup, was born amidst a basket of tech-savvy giant companies. The team is passionate, and their products are cutting-edge gadgets and technology, nothing short of revolutionary.
But there was a catch – they were struggling to make their digital presence. That's when they decided to give Omega Indexer a shot. Keep reading to know what happened!
Challenge
CodeZenith was drowning in the digital noise caused by millions of giant tech companies. Their products were revolutionary, but they were virtually invisible online. Slow indexing and poor search engine visibility were their main weak points. 
Solution
CodeZenith decided to place their bets on Omega Indexer, a relatively promising indexing tool that is gaining popularity in the market. These are the stages they went through:
Immediate Submission: 

CodeZenith's technical team was quite eager to test the services, and they swiftly submitted their new product pages and backlinks to Omega Indexer.

Lightning-Fast Indexing: 

In a matter of hours, their contents started popping up on search engines, including Google and Microsoft Edge, like never before.

Measurable Impact: 

The CodeZenith team closely monitored their SEO performance before and after using Omega Indexer through Google Analytics to gauge its effectiveness.
Results
To be frank, they found that the results were nothing less than amazing. Here's what they found:
1. Skyrocketing Organic Traffic: 
With their content indexed quickly, CodeZenith witnessed a dramatic increase in organic traffic. 

Products and services pages were now showing up in the top search results, attracting the right audience.
2. Improved Digital Presence
CodeZenith shifted from obscurity to prominence, occupying the top spots in search results for their relevant keywords.

They even managed to surpass the Search Engine rankings of giant companies in the industry.
3. Increased Conversions
More visitors equals more customers, the same formula repeated in CodeZenith. 

Conversion rates soared, and the best part is that most of their leads were quality ones.
4. Better User Experience
Visitors were able to find the website by just typing their query into the search engine, which led to improved user experience.
5. Strategic SEO Enhancement
With Omega Indexer taking care of rapid indexing, CodeZenith could focus on other crucial SEO strategies and fine-tune its content for even better results.
6. Ethical and Compliant
Their SEO efforts were on the right side of the law, and they had no punishments for choosing Omega for search engine indexing.
Long-Term Impact
While the quick wins were exciting, CodeZenith realized that Omega Indexer had a lasting impact on their online presence. Their surge in organic traffic and improved search visibility were sustainable. The initial investment in rapid indexing, which is quite affordable, earned tremendous results.
Conclusion
CodeZenith's journey with Omega Indexer was nothing short of transformational. What started as a struggle in the crowded digital landscape evolved into a story of growth. 
It is necessary to keep in mind that all that glitters might not be gold. Similarly, the fact is that what works for one company might not work for your company. To make an informed decision about whether Omega Indexer is the right SEO tool for you, it's crucial to consider both the positive and negative aspects of the service.
How to use Omega Indexer?
Well, you don't need to be tech-savvy to use Omega Indexer. The best part is that you can use it simply with a user-friendly dashboard interface. Let's check it with a step-by-step guide:
Step 1: Sign up for an account on the Omega Indexer official website. Then, purchase the required credits ( minimum 20 credits= $20). You could index up to 1,000 links with 20 credits.
Step 2: Create a new campaign in the dashboard and give it a name.
Step 3: Paste your listed links to the 'links field.'
Step 4: The next step is drip feeding. You can choose how many days you want to finish the campaign. Try to make it longer for natural and safer indexing.
Step 5: Just smash the submit button, and One Hour Indexing will take care of the rest.
Wait for almost seven business days to see the results. Then, check with other analytical tools to measure how efficiently Omega Indexer has worked for you.
How can I check if my links are indexed?
There are several simple ways to check whether your links are indexed. Here are some of them:
Manual Search

: Conduct a manual search on search engines using the operator followed by the site's link, like this: site:yourwebsite.com/your-page-url. If your page appears, then it is indexed.

Google Search Console

: If your website is registered with Google Search Console, go to its dashboard and click the 'Coverage' or 'Index' section to see whether your pages are indexed.

SEO tools:

 Several popular SEO tools, like Ahrefs, SEMrush, and Moz, provide indexing status checks.
Why are my web pages not getting indexed?
It's important to keep in mind that not only Omega Indexer but no SEO tool can guarantee indexing because it depends on many other factors. Here are some things you need to check if your web pages are not indexed even after using a reputed SEO tool like Omega Indexer:
1. Technical Issues
It is possible that some technical issues on your website like blocked page access, incorrect robot.txt files, and server errors, are holding back from indexing. So, it is always better to check and solve such technical issues before approaching an indexing tool.
2. Duplicate Content
If a search engine finds that your web page contents are duplicated from other pages on your website, it won't get indexed.
3. Poor Content Quality
Almost all search engines, including Google, prefer content that is relevant and unique for ranking. So, if your content is just rephrased or copied from other sources, the chances of indexing are too low.
4. Absence of Backlinks
Google tends to index a new-born web page only if it is suggested by other third-party websites with quality backlinks. So, backlinking is one of the most essential strategies for your SEO success.
Alternatives to Omega Indexer
Omega Indexer is an effective and affordable SEO tool, but the matter of whether it is the best one in the industry still remains debatable. Since the rise of the importance of SEO marketing, many tools have entered the market with unique features and benefits. Let's have an overview of it.
When it comes to alternatives to Omega Indexer, the first one that comes to the list is One Hour Indexing. As the name suggests, the service claims to index your backlinks within an hour. Yet another fact that gives One Hour Indexing a competitive edge is that it claims to use Google-approved link processing methods, which could be safer. However, reportedly, Omega Indexer has a higher success rate comparatively.

Linklicious is yet another competitor that works with a distinct mechanism. As you submit the listed links, Linklicious drip feeds them and delivers them to three main crawlers: Google, Ahrefs, and Majestic. On the other hand, Omega Indexer claims to use Google Search Console for indexing, but the exact mechanism is not clear. Mostly, Linklicious is used to index quality backlinks, and Omega is used for swift web page indexing.

Authority indexer is another tool that is recently been suggested by many SEO experts. Omega Indexer emphasizes rapid indexing of web pages and backlinks, promising quick results. Authority Indexer, on the other hand, targets high-quality backlinks to increase their visibility, making it a suitable choice for those looking to boost the authority of their website through backlinks. 

IndexMe Now is an SEO tool that claims swift indexing just like Omega Indexer, almost with the same features. But the best part is that IndexMe Now offers a 14-day free trial so that you can give it a try, while Omega does not have a trial version.
Omega Indexer Customer reviews and complaints
The Omega Indexer customer reviews and responses seem generally positive. Many users have expressed satisfaction with the speed at which Omega Indexer gets web pages and backlinks indexed. Several SEO experts have endorsed the high success rate claims of the company. Users have also noted helpful customer care support, responding to inquiries and concerns promptly. 
On the flip side, some users have reported varying degrees of success with Omega Indexer. While it has demonstrated fast indexing for many, others have mentioned instances where the tool didn't perform as expected. Even though such inconsistencies have raised concerns about the tool's reliability, Omega Indexer still stands as a popular choice due to its high success rate and cost-effective approach. 
What to expect from Omega Indexer?
The main reason for most negative responses of Omega Indexer is the over-hype and lack of awareness of customers. So, it's worth taking a closer look at what this popular SEO tool can actually do for you.
Improved Search Engine Visibility:

 Omega Indexer aims to enhance the visibility of your web content in search engine results. This can result in your pages appearing higher in search rankings, which can lead to increased organic traffic and improved online presence. 

Competitive Edge: 

You can expect to gain a competitive edge by indexing your contents swiftly. You can stay ahead of competitors by ensuring that your latest content is discoverable when potential customers are actively searching.

Better User Experience:

 Faster indexing not only benefits your SEO but also improves the user experience. Visitors can find the information they seek more quickly and visit your website easily, contributing to higher customer satisfaction and engagement.

Quality Leads:

 The website viewers are likely to visit your website by searching a related query. So, the leads you will get from the website tends to be more organic and connected with the services you provide.
Frequently Asked Questions (FAQ)
1. Is Omega Indexer safe to use?
Omega Indexer is generally considered safe to use. Omega claims that they use Google Search Console to get your links indexed, but the exact mechanism of how it works is still not clear. 
2. How frequently should I use Omega Indexer?
It totally depends upon your SEO strategies and how often content is refreshed on your website. It is better to use a natural submission strategy rather than being aggressive.
3. Does Omega Indexer have a refund policy?
The official website states that Omega Indexer does not offer refunds. But, if the service stops working immediately, Omega Indexer will find a new method and resubmit all of your tools free of charge.
4. Can Omega Indexer index all types of backlinks?
Yes, Omega Indexer can index links from all websites, including non-English websites. However, it is necessary to ensure the content quality of the pages before submission.
5. Does Omega Indexer provide any kind of discount coupons?
Yes, if you wish to purchase over 100K credits, you can contact their team directly for a discount.
Final Verdict of Omega Indexer
Most SEO experts agree to the fact that backlinking might be a hard and expensive process, but indexing should not be. Omega Indexer is able to captivate the attention of such SEO experts with a cost-effective and flexible option. Moreover, it succeeded in creating many positive results that highlight faster indexing and improved search engine visibility. However, the concerns regarding ethical considerations and result variations are something that should not be ignored.
As we conclude our analysis, a burning question might loom into your mind- is Omega Indexer legit or a scam? Well, It seems evident to conclude that Omega Indexer is an authentic tool in the market that deserves a try.