Video has become a meaningful way to market your business and brand on the internet. If you don't have the right tools and platforms, it may be challenging and take a long time to create, publish, and market your videos. It can also cost a lot!
Most well-known video platforms, such as YouTube, Vimeo, Facebook, and others, have two things in common: the first one, is that they are free. And the second, that they offer minimal customization and may link to external pages, that drive away attention.
Even though these platforms are influential, they may not meet your needs as a business or entrepreneur. You might want something to look different from usual, or you might want to add more video formats, have more control over the player customization, make thumbnails bigger or smaller, or whatever floats your boat!
But building your own exceptional Online TV platform from the ground up takes a lot of work. You will need some technical knowledge, time, money, and IT/support staff. You might not be able to use all of these resources, though.
So, unless you have an extremely large budget and time, let's scratch that option off.
The best solution would be to create one without any effort. 
What if you could build, host, distribute, and make money from your own unique, fully automated on-demand video platform (Online TV) for the rest of your life, without knowing how to code?  
Today, we will review a platform that may do that for you, and which we tested: Viloud. Let's see its features, pros and cons, and more essential things you should know when considering this platform. 
Without any further ado, let's get started!
Add a header to begin generating the table of contents
Viloud is a spanish company based in Alicante, and it was founded in 2012.
It is an online video platform that makes it simple to launch your own customized, linear, and on-demand web TV/video channels. 
Within their platform, you can upload videos, manage your content, and customize your channel and videos' interface.
Let's see its features in detail.
Viloud has many features; let's see the top-notch features with a quick recap and opinion for each of them.
Ease to Use:

It's really easy to create a channel in Viloud; you don't need to hold any technical skills.

Channel embed

: And once you are done, you can easily embed your channel to your websites or a blog using the embed code.  

Attractive Dashboard:

If you have multiple videos, it will look clumsy on some other platforms, but not here! You can manage all your videos and channel in one place, smoothly. Check the screengrab below for a better understanding.
HQ Video Hosting:

When you use Viloud, you can upload videos you've already made to their cloud service. Videos will be encoded in an optimal bitrate version automatically after uploading them. That way, while your videos are being streamed, they will have the best possible quality.
TV Guide:

Schedules for both currently airing and upcoming shows are readily available to viewers. This makes it easier for viewers to find the content they want, and for your TV channel to look professional.

Analytics:

Viloud provides detailed analytics about your channel and videos. You can track the performance of your videos, such as views per channel. This will help you understand what type of content works best for you and which needs improvement.
Branded Player:

Viloud also provides a branded player for your channel. This will help you create a unique look and feel for your channel, making it stand out from the crowd. Especially, the fly-logo is a special feature we have not seen before.
Responsive HTML5 Player:

Viloud Player is a  powerful HTML5 video player that works on any screen size and device. It is designed to be used with any website or application, and especially, it has been optimized for mobile devices. It also supports different multiple streaming protocols such as HLS, DASH, and RTMP, to ensure the best video availability.

White Label Player:

Creating your own online player without any trace of Viloud is a great way to brand your content and create a professional experience for your viewers. You can easily create an online player that looks and functions just like Viloud's, but with no trace of its branding.
Linear TV Channels 24/7:

Viloud is a great platform for creating linear channels that allow viewers to watch the same content simultaneously, just like traditional television. 

Interactive Elements

: Inside a video you can add interactive elements such as polls and quizzes. 

Scheduler:

Scheduling content on a regular basis is an essential part of running a successful channel, with no headache. With Viloud, you can easily create and manage your content schedule with ease. You can also set up a weekly or daily schedule for your channel so that viewers know when to expect new content. This helps build anticipation and encourages viewers to come back for more.

Playlists: You can categorize your videos into playlists. 

Playlist navigation is facilitated by the player's controls, which let users advance or rewind through the videos in the lineup.

Multiple Video Sources:

It's a great tool for streaming external video content, fast. It supports various sources, including direct links from your video CDN or Vimeo links. This makes it easy to embed videos from other websites or applications and share them with on your TV channel.
Embedding and Social Sharing:

Viloud also makes sharing your content with others easy. You can easily embed the player into your website or blog, or share it on social media platforms such as Facebook, Twitter, and Instagram. This helps you reach a wider audience and increase engagement with your content.
Live Streaming:

Viloud also offers live streaming capabilities. You can easily stream your content to viewers in real time, allowing them to watch and interact with you as you broadcast.
A Branded Website with Custom Domain:

 This feature allows you to create a professional-looking website for your channel, complete with custom logos and backgrounds. Also, you can add any channel to a custom domain (via CNAME), to make your channel even more professional. We highly suggest using a custom domain, as it will cost you anyway just 10 bucks per year!

Single Video Player:

 Viloud also offers a single video player that can be used to embed videos from multiple sources. This makes it easy to create a unified experience for viewers, regardless of where the content comes from, be it Vimeo or uploaded by you.
Domain Privacy Settings:

This feature restricts your channel's content from being embedded in websites which are not approved by you. This way, no risk of other people featuring your video content, if you don't want to.

Content Tagging:

Other than playlist and channels, you can tag your content with keywords, so that viewers can easily find what they're looking for. A feature similar to YouTube, which is also good for SEO.
M3U8 links for linear channels:

When it comes to ingesting a 24/7 live stream through HLS into your own player for any website or 3rd party platforms like Roku or Apple TV, Viloud got you covered.

Ads Monetization:

It also offers an Ads Monetization feature, which allows you to monetize your content by displaying ads. This is a great way to generate revenue from your channel and keep viewers engaged. Viloud Player works with all the essential standards for video ads: VAST, VPAID, and VMAP. And you will always have full control on the Ads, unlike with external (free) hosts such as YouTube or Facebook.
How to launch a TV channel online with Viloud?
Launching a TV channel online with Viloud is easy and straightforward. Let us give you a quick guide.
First, you need to create an account on the platform and then select the type of channel you want to launch (e.g., linear or on-demand).

After that, you can upload your videos, customize your channel's look and feel, customize the player, add tags and playlists, and set up monetization options…

Finally, your own TV channel is ready.

Eventually, you can also embed the Viloud Player on your website or blog, or if you want to stream your content to a different player, mobile app, or OTT service, you can also generate an M3U8 media link.
Viloud has four pricing plans with both annual and monthly billing option. Let's have a look at them, right below.
PRO
$
29
/ Month - Billed Annually
Storage - 300 minutes stored

Streaming - 10k minutes viewed per month

Top features include:
Business
$
79
/ Month - Billed Annually
Storage - 900 minutes stored

Streaming - 40k minutes viewed per month

Top features include:

Unlimited Video Links from

Player Embed Restrictions
Premium
$
199
/ Month - Billed Annually
Storage - 3000 minutes stored

Streaming - 120k minutes viewed per month

Top features include:

Player Embed restrictions

M3U8 links for linear channels
CUSTOM
Have an enterprise use case?
Contact us for a custom plan tailored to your company.

All PREMIUM features, plus:

Server-side ad insertion (SSAI)
Let's see the opinions of those who have already used the service. On G2, the international review site, Viloud has an overall rating of 4.6 out of 5, proving its quality.
This user was really enjoying this app more, and said, "I expected a clunky and complicated solution for online tv channels, but Viloud is very easy to set up. However, at the same time, the resulting tv channels are fantastic! I hesitated because I thought managing a TV channel would take so much time, but it didn't. Both streaming and on-demand channels work brilliantly and have a great look."
We also selected more reviews for you from around the web. Have a look below,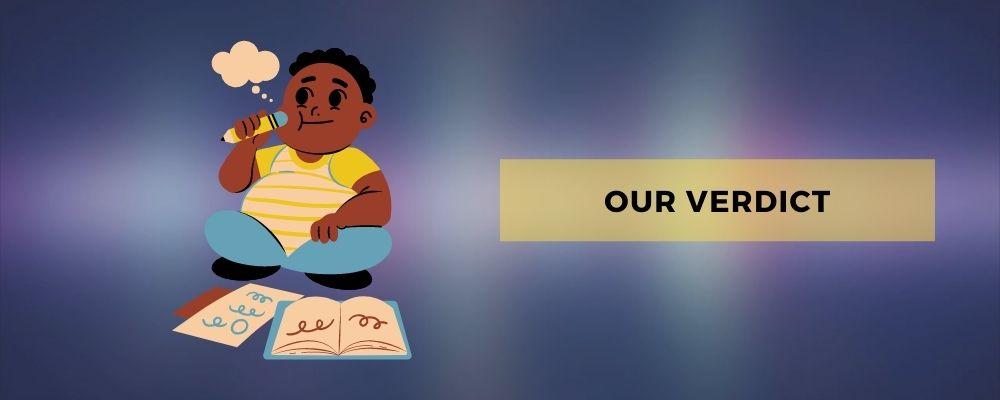 Viloud is definitely an excellent platform for creating and managing a TV channel online. It offers a user-friendly interface, custom branding, and monetization options.
The pricing plans are a bit high, but after all reasonable if we think that setting up a custom solution would cost way more – and take a lot of time.
The white-label and custom domain features, along the rich customization option, hide any trace of Viloud and allow you to craft your own, professional TV channel in less than a day.
The 14-day free trial allows you to test out the service before committing to it.
The video playback speed of the hosted video content also provided fast results across different locations, with an excellent (99,9%) uptime guarantee.
Their support, when needed, provided us with prompt and accurate answers. So, you are sure you can rely on their help when needed.
With its multiple features and reliable performance, Viloud is an ideal choice for anyone looking to launch their own TV channel, with less budget, less time, but definitely a professional and engaging platform.
We hope this review will help you to make the right decision.
If you also need help to create quality video content for your TV, then you should check out our list with the best AI powered video editors and the best royalty free music libraries.
See you on the next one!