As a digital marketer, entrepreneur, or business owner, you must understand the significance of creating authentic, original, and high-quality content for your brand. However, writing on your own will take longer, and hiring a freelancer to do this will be a costlier choice. 
In that scenario, an AI writing assistant comes in handy. With the right prompts and instructions, you can direct the AI tools to complete your tasks in a fraction of a second.
We have reviewed more AI writing assistants before; for today, we will see BrainPod AI assistant's features and article generations. We will see its Pros and cons, competitors, pricing, and everything it can do in this review. 
So, without wasting any time, let's dive in.
Add a header to begin generating the table of contents
Brainpod AI is an AI-powered tool that can create content, images, convert any audio or video to text, and even generate music using text with a no-code formula. 
This makes it possible for anyone, regardless of technical proficiency, to utilize AI content generation services.
This masterpiece of AI was founded by Dan Kerns in 2021. Currently, he is residing in Las Vegas, United States, where Brainpod company legally resides. 
Brainpod's user-friendly approach democratizes access to AI technology and empowers both individuals and businesses to harness its potential.
So, let's see its features in detail, how they perform and how they can help us.
As we are well aware, the workings of AI writing assistants vary, with each offering its own unique set of features. Similarly, BrainPod AI encompasses the fundamental features found in other AI writing assistants. These are as follows:
Article generator 

Short form generator 
However, BrainPod also has some features that are not as common to find in AI writing assistant tools. These include:
Image Generator and Editor 
Text to Speech (TTS)
Music Creation

A Chrome Extention
Having mentioned this, let's delve into its features, beginning with the Image Generator!
1. Image Generator & Editor
Unlike other AI image generators, BrainPod AI's image generator gives the ability to, other than generate images based on prompts, the freedom to edit them as desired afterwards. 
The platform provides various genres, including Anime, 3D render, and Abstract, each with its distinct painting effects like Acrylics, Canvas, Crayon, and more.
Furthermore, depending on the desired mood of your AI-generated artwork, you can select from a range of options, such as calm, aggressive, cheerful, and many others. 
You also have the flexibility to choose the lighting of your image, whether it's ambient light, black and white, close-up, or numerous other options.
But BrainPod AI goes even further by allowing you to choose the virtual painter for your artwork. The platform offers an extensive selection of artists, ranging from the legendary Leonardo da Vinci to modern icons like Pixar.
This ensures that you can achieve the desired style and aesthetic for your AI-generated images, tailored to your artistic vision and preferences.
For instance, we have given this prompt "Pikachu Man Riding a Bike" and selected the output reference as Anime, Acrylics painting effect, Calm mood, ambient light, and Vermeer as the virtual artist… 
And it generated a nice image based on these specifications exactly. Here is the result of the image generated using these parameters:
Despite Brainpod main goal is to write content, their AI image generation tool is quite amazing. So, why not use it to generate images for your blog posts and social media posts?
2. Fast Article generator
We have tested almost 20+ AI writing tools and numerous article generators. What we have observed are the exceptional features in BrainPod, such as the ability to create bulk articles, similar to Wordplay AI. 
This feature is rare to find, but amazing for link builders or people who need lots of content, fast.
Apart from this, it also offers the feature of article generation. In addition to bulk article generation, there are three more modes that have caught our attention, which is listed below:
1 – Article Workflow
For this mode, you need to include the title. If you are stuck for ideas, BrainPod AI will prompt you to choose from AI-generated suggestions or come up with your own. 
Additionally, you can enter the related keywords you want to rank for in the provided text box, and Brainpod will generate an SEO optimized article. If you're unsure, no worries; you can search for and find related keywords as well during the workflow.
Once you're ready, click on "Create an Outline," and within a matter of seconds, BrainPod will generate relevant subheadings and topics based on the title. Voila! Your outline will be generated swiftly, and you can eventually edit the subheadings if you like. 
Finally, click "generate article," which will take less than 5 minutes. The beauty of this feature is that you can directly utilize the AI Image generator to create a featured image for your article by providing a few prompts.
2 –  Document editor mode
It's the same as the workflow method, but instead of providing instructions separately, you can give them inside the document editor. This allows you to edit the instructions without any hassle. However, we believe this method is slower.

3 –  One-click article generation
As the name implies, to use this tool, Simply insert a title and click "Create Article"; a full article will be generated in 5 minutes. It is the fastest method, but to be honest, it does not necessarily mean lower quality. The articles we did were quite accurate and engaging.

4 – Bulk Creation Mode
As we mentioned before, this feature is not as common to find within AI article generators, but we love it.
Are you in need of a way to generate a significant number of articles all at once? Maybe you're aiming to amass a vast collection of articles for the purpose of link-building or to establish a new blog.
Fortunately, this bulk mode functionality enables you to achieve precisely that.

3. Templates (Short-form generators)
Many AI tools have these short-form generators. However, the outcome for the input entries is entirely below standard, according to our reviews so far. 
In contrast, this BrainPod AI has some really worthwhile short-form writers who provide valuable output; this collection of features will help you shine in various writing scenarios. 
Check out below the incredible functionalities packed into this virtual treasure chest!
AIDA Framework

: Learn how to grab your readers' attention, build their interest, create desire, and inspire action. It's the ultimate recipe for captivating content that keeps your audience hooked.
PAS Framework

: An effective method for identifying your readers' pain points, empathizing with their struggles, and presenting them with the perfect solution.
Content Improver

: Take your writing to the next level with AI-powered suggestions for enhancing your content, polishing your style, and making your message shine brighter than ever before.
Product Description

: Craft compelling and persuasive descriptions for your products or services that make your readers want to hit that "

Buy Now

" button.
Blog Post Topic Ideas

: Stuck in a creative rut? Get inspired with a plethora of blog post topic ideas that will help you brainstorm and generate fresh, exciting content.
Blog Post Outline

: Outline your blog posts effortlessly with a structured template that ensures your ideas flow seamlessly, and your readers stay engaged from start to finish.
Creative Story

: Unleash your imagination and create captivating stories that transport your readers to new worlds, making them eager to turn the page.
Explain It To a Child

: Simplify complex concepts and explain them in a way that even a child can understand, making your writing accessible and engaging to readers of all ages.
Sentence Expander

: Transform short, concise sentences into more descriptive, engaging ones by expanding them with additional details and vivid imagery.
Facebook Ads Headline

: Craft attention-grabbing headlines that make your ads stand out from the crowd and entice users to click, like, and share.
Ridiculous Marketing Ideas

: Unleash your creativity and explore out-of-the-box marketing ideas that will make your brand memorable and intrigue your audience.
Google My Business – Event Post

: Create eye-catching event posts for your Google My Business listing that will attract local customers and keep them informed about upcoming happenings.
Perfect Headline

: Get access to an arsenal of headline templates that guarantee your content will stand out, grab attention, and entice readers to dive into your articles, emails, or landing pages.
Review Responder

: Handle online reviews like a pro with BrainPod AI-generated responses that help you address customer feedback promptly and professionally.
This feature is one of the most needed ones for content creators! Nowadays, voiceover is taking the world to the next level with the video engagement hype. Text-to- Speech is an excellent feature that Brainpod AI has, so you won't need another tool just for this purpose. 
Let's see how to access this feature below:
Step 1:

Find the "

Text-To-Speech" Option. 


Look for the "Text-To-Speech" option in the Brain Pod AI menu. Click on it, and you'll enter the TTS interface, like stepping into a whole new world!



Step 2:

Share Your Words. 

Type or paste your text into the provided area. Let your thoughts and ideas flow freely, just like chatting with a friend.


Step 3: Pick a Voice

, Take a Sneak Peek. Explore the exciting voice options available and choose the one that you like the most. Want the voice-over to sound like a superstar, or maybe a friendly companion? Take your pick! You can hit "

Preview" to listen to a sample of your text in that voice. 


Step 4: Create and Download Your Audio File.

 When you're thrilled with your voice selection, it's time to bring your text to life. Click "

Generate

," and your text will transform into an audio file like magic. Once the conversion is complete, simply click "

Export

" to download the file to your device in an MP3 format. It's your very own audio masterpiece, to keep, share or use in your marketing efforts!
BrainPod AI has its own Chrome extension, where you can access short-form templates and other features with just a click. All you need to do is simply download the extension and enter the API key of your BrainPod AI. Now, you can seamlessly access the tool throughout your browser!
With sufficient knowledge about BrainPod, let's see its Pros and Cons at a quick glance!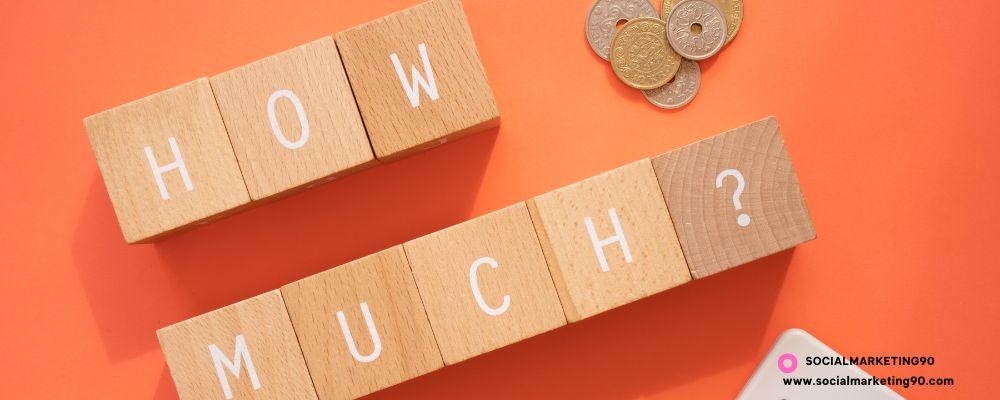 Brainpod AI offers different pricing options: a monthly and yearly subscription model, as well as a pay-per-use model. 
On a free plan, you can access all the core features like Workflows, 1-Click Articles, the Chrome extension, built-in SEO content, and more.
In the pay-per-use model, you can make a deposit for the tokens to cover your future needs, and you will only be charged based on your usage. This saves you 90% of your costs.
See below all the paid plans and their limits.
Unrestricted Content Creation

Team roles and permissions
Premium
$
50
Per Month & Billead Yearly
Credit Token 60,000 (Monthly)

SEO Search Credit 7 (Monthly)

Reclaim Tokens 7

All in free plan plus Core Features
Ultimate
$
125
Per Month & Billead Yearly
Credit Token 120,000 (Monthly)

SEO Search Credit 12 (Monthly)

Additional Seats 15 (Monthly)

Reclaim Tokens 25

All in free plan plus Core Features
Starter
$
25
Per Month & Billead Yearly
Credit Token 17,500 (Monthly)

SEO Search Credit 4 (Monthly)

Reclaim Tokens 4

All in free plan plus Core Features
PRO
$
83
Per Month & Billead Yearly
Credit Token 120,000 (Monthly)

SEO Search Credit 12 (Monthly)

Additional Seats 5

Reclaim Tokens 12

All in free plan plus Core Features
1 SEO Search = 1 SEO Search Credit
Let's see the opinions of those who have already used the BrainPod AI. 
On Trustpilot, the most popular review site, BrainPod AI has an overall rating of 4.0 out of 5, proving its quality.
The software gets a similar and positive score on G2 as well. 
We picked some authentic reviews for you to read. Scroll the gallery if you want to take a look.
So, according to our tests after purchasing the tool, as well as most other clients, Brainpod is worth a try. And thanks to their free trial, you don't even need to deposit money to do so!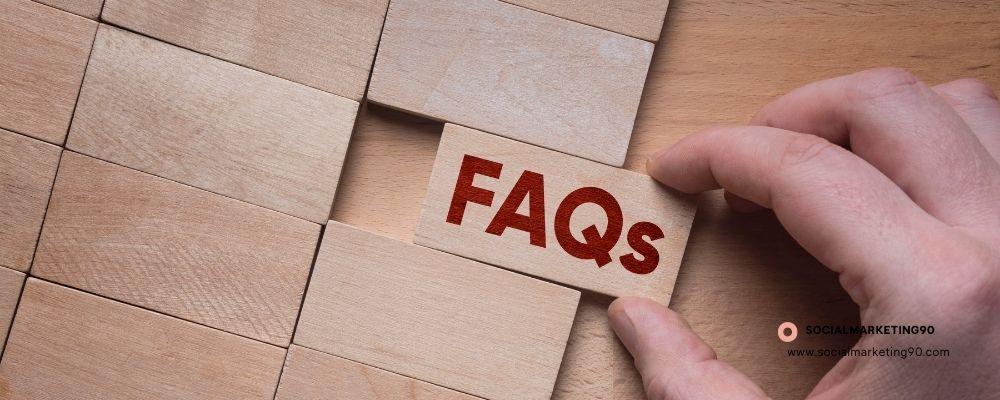 Is BrainPod AI writing Plagiarism-free?
Yes, BrainPod AI has got your back when it comes to generating plagiarism-free content. You can trust it to deliver original and unique writing.
1000 articles at once: Is this really possible with BrainPod AI?
Well, currently BrainPod AI has a limitation when it comes to bulk generation. You can create up to 250 articles at once. Each keyword corresponds to one article, so keep that in mind when planning your content creation spree. 
Are BrainPod AI using Claude or ChatGPT?
Nope, BrainPod AI uses its own AI and does not rely on Claude or ChatGPT. BrainPod leverages its own unique infrastructure and technologies to generate AI-powered content and media. So rest assured, you're getting the BrainPod AI experience through and through.
BrainPod AI vs. Jasper AI, which is the best?
From our personal experience, we can confidently say that BrainPod AI has been our personal content-writing guru. It has consistently provided us with great results. Plus, it even offers a free plan, so you can give it a try without any commitments.
BrainPod AI is a super effective tool for content writers. Whether you're a freelancer, part of an advertising agency, or working for a company looking to speed up the copywriting process, you'll find BrainPod AI incredibly helpful.
This cutting-edge technology takes your content to the next level, making it more dynamic and engaging for your audience. The best part? It's straightforward, time-saving, and easy to understand and use. No rocket science here!
Now, let's talk about recommendations. Will we recommend this tool? Well, it actually depends. When we compared it to other AI Writing tools, BrainPod AI didn't quite blow us away when it came to generating articles, especially on more specific topics.
But hold on! We're not saying it's not a good tool altogether. BrainPod AI shines in other areas. It offers features like multi-language support, AI Image generation, Text-To-Speech, and a range of accurate short-form tools, making it a real Swiss knife for scopes that go beyond AI writing assistance.
If you're a new and budding content writer, BrainPod AI is a dream come true. It's an amazing pick to boost your writing skills and enrich your content marketing with quality images and voice-overs as well.
However, if you're a seasoned pro who needs highest quality long-form content in lightning-fast time, BrainPod AI might not be your best bet. In that case, check out other options in our updated list of AI writers.
But, remember. You can still give BrainPod AI a try (it's free!) and share your valuable feedback with us as well, in the comments section. We're all ears and can't wait to hear your thoughts.
So why wait? Give a try with their free plan and explore. And, see you all in the next exciting review! Until that Stay tuned and Stay Safe! 🫡