Imagine this: You're sitting at your desk, ready to pour your thoughts onto a blank page, but the cursor blinks relentlessly, and the words seem to play hide and seek. 
We've all been there, and we've all wished for a magical writing assistant, like a friendly koala to help us find the right words. 
Well, guess what? Koala.sh might just be that friendly companion you've been looking for in the world of writing.
Now, let's talk about Koala.sh. It's not just any AI writing tool; it's your new best writing buddy. It's like having a chat with a fellow writer, brainstorming ideas, and getting those creative juices flowing. 
But how does it work, and can it really make your writing process smoother?
So, what's the magic behind Koala.sh? 
It's all about leveraging cutting-edge AI technology to simplify your writing process. Whether you're a professional content creator, a student working on an essay, or a business owner crafting compelling marketing copy, Koala.sh has something special to offer.
That's precisely what this article is all about – taking you on a journey to explore Koala.sh inside and out. 
We'll uncover its features, see how it performs, and understand how it can be your ultimate writing sidekick. From free paraphrasing tools to video summaries, we've got it all covered.
So, grab your favorite writing beverage, cozy up, and join me on this adventure. Together, we'll find out how Koala.sh can make your writing life a whole lot easier. 
Let's make writing enjoyable and effortless. Ready?
Add a header to begin generating the table of contents
Koala.sh is an AI-powered writing platform that promises to simplify the writing process and save users time and effort.

The platform offers a range of features, including content generation, SEO optimization, and plagiarism checking.

While Koala.sh has some limitations, it can be a useful tool for writers looking to streamline their workflow and produce high-quality content quickly.
Imagine having your very own writing companion, a digital buddy designed to make your content creation journey smoother. That's the essence of Koala.sh.
When I first explored Koala.sh, it was like opening a treasure chest. What's fantastic is that it's not only a website but also a desktop application. 
Easy Startup – Simple User Interface
Getting started is a breeze – all you need is an email address and a password, and you're good to go. No complicated tech stuff here.
But what truly sets Koala.sh apart is its user-friendly interface. It's like having a friendly guide who walks you through every step. The instructions are crystal clear, ensuring that anyone, regardless of their tech expertise, can use it with ease.
Now, let's talk about the exciting part – Koala.sh offers a variety of niche options. 
Tailored to Your Tastes: Niche Options Galore
Whether you're passionate about tech, travel, fashion, or any other topic, you'll find content that suits your interests and your blog's needs. It's like a menu tailored to your preferences.
And here's the magic trick – Koala.sh employs AI technology to create content, and I have to say, I was quite impressed. 
It doesn't just generate words; it crafts well-researched, informative, and engaging articles. 
It's like having a knowledgeable friend who does all the heavy lifting.
Quality Without the Hassle
When it comes to quality, Koala.sh is your writing partner. Whether you're a blogger or a content creator, this tool streamlines the writing process. 
It ensures you consistently produce top-notch articles without the struggles of writer's block or endless editing.
The AI Magic Behind Koala.sh
Now, you might be pondering the choice between GPT-3.5 and the newer GPT-4. Let me clear that up for you. GPT-3.5 is impressive, no doubt, but GPT-4 takes content quality up a notch. 
It's like upgrading from a reliable sedan to a high-end sports car. GPT-4 adds a touch of sophistication to your content, making it richer, more accurate, and captivating.
So, if you're aiming for top-notch content quality, GPT-4 is the way to go. Koala.sh's integration with GPT-4 ensures that your content stands out in the competitive digital landscape.
Features and How It Works
I've been using Koala.sh for a while now, and I've got to say, it's got some pretty cool stuff that sets it apart from other AI writing tools. Koala.sh is like your trusty writing buddy, always ready to help you craft great content.
Let's dig into what makes Koala.sh so awesome.
Write Like a Pro: Koala.sh has different modes for writing, whether you're doing a blog post, an email, or describing a product. The best part?
It's all geared up for SEO. This means your content not only sounds good but also shows up well on Google.
So, whether you're a blogger or a product describer, Koala.sh makes you look like a pro.
Turbocharge Your Writing: Ever been in a hurry to write something amazing? Koala.sh's paragraph generator is here to save the day.
With a couple of clicks, it creates multiple paragraphs about any topic you like. It's like having a fast-forward button for your writing.
No more staring at a blank screen – Koala.sh gets you started.
Say It Your Way: Sometimes, we need to rephrase things to sound just right. That's where Koala.sh's free paraphrasing tool comes in handy.
It helps you say the same thing in a different way without losing the original meaning.
Great for avoiding plagiarism or just making your writing more straightforward.
Never Get Stuck with Intros: Starting an article can be tough, but not with Koala.sh. It has this nifty introduction generator.
You give it a topic and some keywords, and bam! It crafts an intro for you. It's like having an expert starter for your piece, even when you're not sure how to kick things off.
Catchy Titles that Work: Struggling to come up with a headline that grabs attention?
Koala.sh's got you covered with its title generator. A few clicks, and you have multiple titles, all set to catch eyes and play nice with search engines.
It's your secret weapon for getting more readers.
All in all, Koala.sh is like that awesome friend who's great at helping you with your writing. It's easy to use, boosts the quality of your content, and gives you an edge in the online writing game. 
Whether you're a blogger, copywriter, or content marketer, you'll love what Koala.sh can do for you.
Koala.sh isn't just a tool; it's your writing sidekick. So why not give it a whirl and see how it can make your writing journey smoother?
Creating Articles with Koala.sh: A Step-by-Step Guide
Koala.sh is your trusty sidekick for all your writing endeavors, and let me tell you, it's a breeze to use.
Here's your roadmap to crafting articles that truly shine:
Let's Begin with the Essentials:
Kick things off by logging into your Koala.sh account.

Once you're in, hit that "

Create Article

" button to fire up a new project.
Tailor Your Writing Mode:
Select the flavor of content you're whipping up. It could be a blog post, an email, or a product description. The cool part? Koala.sh customizes its writing to match your style.
Paving the Way with Keywords:
Keywords are like guideposts for search engines, showing them the path to your article's core. Type in relevant keywords that sync with your topic. 
For example, if you're dishing out wisdom on "healthy recipes," your keywords might include "easy vegetarian recipes" or "quick and healthy cooking."
Play with Tone and Language:
Here's where it gets fun! Choose the vibe you want your article to groove to. Is it going to be formal, chatty, or somewhere in between? 
You also get to pick your preferred language, whether it's US English, UK English, or another dialect.
Getting to Know Your Audience:
Who's the lucky audience? Define your readers. Are they beginners taking their first steps, seasoned experts, or somewhere in the middle? 
Koala.sh adjusts its language and complexity based on your audience choice.
Let Koala.sh Work Its Magic:
Hit that "

Create Article

" button, and witness the enchantment unfold. Koala.sh dives into action, crafting your article with paragraphs that are as snappy as a tailored suit, perfectly aligned with your keywords and audience.
Real-Time Search Results – Stay in the Know:
Want to keep your content fresh and updated with the latest trends and info?
Enable real-time search results. Koala.sh acts like your personal info-fetching wizard, keeping your content in the know.
Optional Fun – Creating an Outline:
Koala.sh has a neat trick up its sleeve. You can fashion an outline for your article. It's like setting the stage for your content's grand performance.
Add sections, headings, and subheadings to give your article a smooth and structured flow.
Refine and Personalize:
While Koala.sh works its magic, it's always a good idea to add your personal touch. Review, rephrase, and sprinkle your unique flair to make the content truly your own.
The Grand Finale – Download and Publish:
Once you're content with your masterpiece, simply click "

Download

." Voilà!
You have a polished gem ready for its debut on your blog, website, or wherever your heart desires.
And that's a wrap – a step-by-step guide to crafting articles with Koala.sh, your trusty AI writing companion. It liberates you from the content creation grind, giving you more room to shine in what you do best.
My Experience with Koala.sh (User Experience)
I've had the pleasure of using Koala.sh for a while now, and let me tell you, my user experience has been nothing short of fantastic. 
Effortless Content Creation
The platform is incredibly user-friendly, which means I can effortlessly navigate through it and whip up content with just a few clicks.
Saving Time and Money with Long-Form Content
One standout feature of Koala.sh is its knack for churning out long-form, ready-to-publish content. This nifty ability has saved me a boatload of time and money that would have otherwise been spent on hiring writers or tediously crafting articles myself. 
SEO Optimization That Makes a Difference
What's more, Koala.sh's SEO optimization capabilities are a real game-changer, ensuring that my content is finely tuned for search engines, social media, and newsletters.
The one-click SEO AI writer conjures up outlines and articles that are primed for the web.
A Seamless Experience for Content Creators
Navigating through Koala.sh is a breeze, even for those just dipping their toes into the content creation world. The platform's design is clearly centered around providing a seamless user experience, and it absolutely delivers. 
Cutting-Edge Tech: GPT-3.5 and Exclusive GPT-4
Let's not forget the tech under the hood, featuring GPT-3.5 and the exclusive GPT-4 (available to paid users only) – these engines are top-notch content generators.

My journey with Koala.sh has been a resounding success. It's been my trusty sidekick in whipping up top-notch content quickly and efficiently
Oh, and by the way, if you're in need of vector koalas or koala images,Koala.sh has got you covered, making it a one-stop-shop for all your content needs. 
But if anime koalas or pictures of these fluffy creatures are what you seek, you might want to look elsewhere.
Pricing and Affordability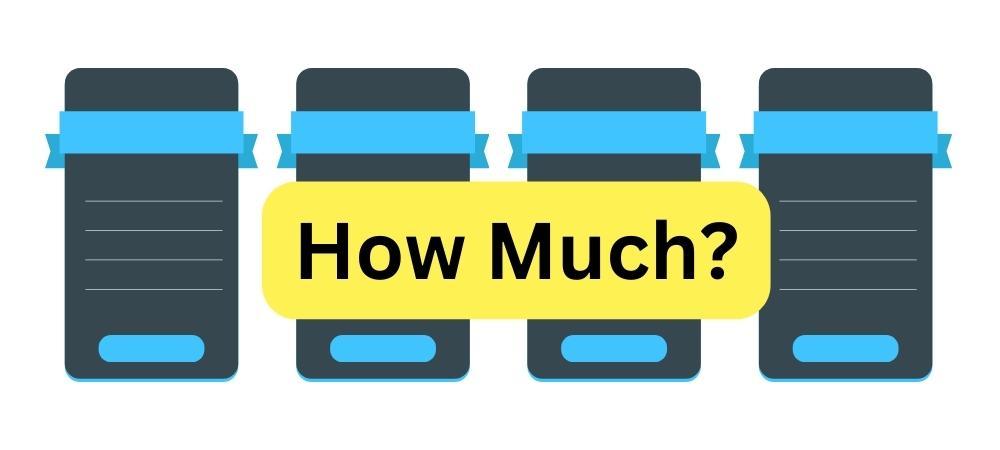 Now, let's talk money – a topic that's always close to a writer's heart. When it comes to pricing, Koala.sh hits the mark. 
They've got a range of flexible plans that won't burn a hole in your pocket, no matter where you stand on the writing spectrum – newbie or seasoned pro. It's a win-win situation for us wordsmiths.
The Basic Plan

offers a starting point at a very reasonable rate.
This entry-level plan grants access to both KoalaWriter and KoalaChat. 
It's the perfect choice for folks who are dipping their toes into the AI writing pool and want to explore without emptying their wallets.
Now, for

the Power Users

, Koala.sh has something special in store – their Pro plan. This option opens the doors to more advanced features.
You'll have the ability to churn out longer content and access an array of templates. 
It's the go-to choice for professional writers who need a steady supply of high-quality, SEO-optimized content.
Essentials
GPT-4, GPT-3.5, and Claude *

Real-time search results integration

AI-Powered SEO Optimization

Live Amazon data for affiliate articles

KoalaWriter: 15,000 words per month

KoalaChat: 250 messages per month

Google Sheets Integration
Boost
KoalaWriter: 250,000 words per month

KoalaChat: 2,500 messages per month
Elite
KoalaWriter: 1,000,000 words per month

KoalaChat: 10,000 messages per month
Scale II
KoalaWriter: 5,000,000 words per month

KoalaChat: 20,000 messages per month
Starter
KoalaWriter: 45,000 words per month

KoalaChat: 500 messages per month
Professional
$
49
Billed monthly. Cancel anytime.
KoalaWriter: 100,000 words per month

KoalaChat: 1,000 messages per month
Growth
KoalaWriter: 500,000 words per month

KoalaChat: 5,000 messages per month
Scale I
KoalaWriter: 2,500,000 words per month

KoalaChat: 15,000 messages per month
Scale III
KoalaWriter: 10,000,000 words per month

KoalaChat: 25,000 messages per month
When you compare it to other AI writing tools like GPT-3, Koala.sh stands out for its affordability. GPT-3 operates on a subscription-based model, and the costs can quickly pile up, especially for folks who dive deep into the AI writing ocean. 
In contrast, Koala.sh offers a pricing structure that won't strain your budget. It's an inviting option for those of us who are mindful of our financial limits.
Pros and Cons of Koala.sh
Alternatives and Competitors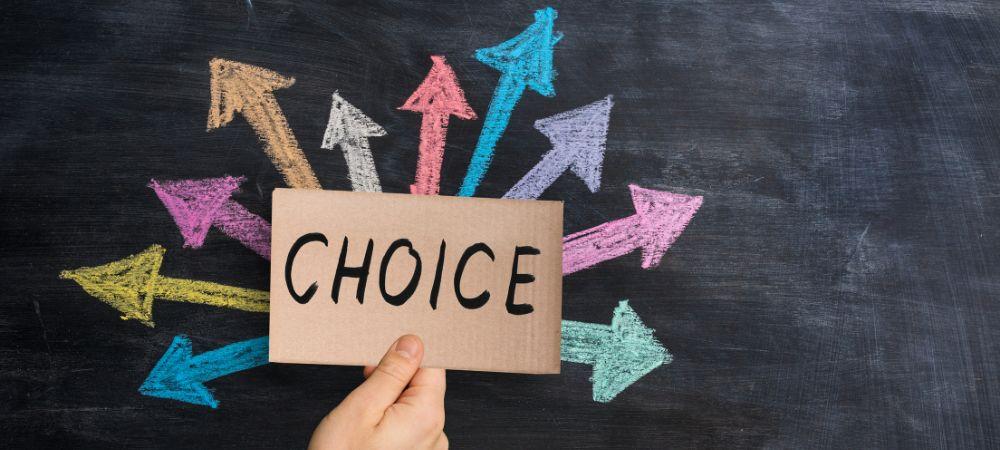 While I'm a big fan of Koala.sh for all things AI writing, it's only fair to acknowledge the vibrant competition in the field.
There are some fantastic alternatives and competitors that definitely deserve a spot in the limelight.
Here's a glimpse of a few I've had the pleasure of diving into:
Wordtune:

Wordtune is an AI writing assistant that helps you refine your writing by offering suggestions for better phrasing, style, and tone.

Writesonic: Writesonic offers AI-generated content for various purposes, such as blog posts and social media. It's known for its user-friendly interface.
Copy.ai: Copy.ai provides a suite of AI writing tools, including a blog post writer and ad copy generator, designed to streamline content creation.
ShortlyAI:

ShortlyAI specializes in generating high-quality content for bloggers and marketers, leveraging its user-friendly interface and robust content creation capabilities.

AI21 Labs:

AI21 Labs offers a variety of AI writing tools, including solutions powered by ChatGPT, to aid in content creation, brainstorming, and more.
The world of AI writing is teeming with alternatives and competitors to Koala.sh. Whether you're on the hunt for a more personalized experience or a user-friendly interface, you're bound to find an option that aligns perfectly with your needs.
How does Koala Writer compare to other writing tools?
Koala Writer is one of the easiest and most user-friendly AI-powered writing tools. Its intuitive interface and distraction-free workspace set it apart.
What are the key features of Koala Writer?
Koala Writer stands out with its quick and high-quality content generation. It offers fresh ideas for blog content and includes a plagiarism checker.
What is .sh stand for in Koala.sh? 
In Koala.sh, the ".sh" stands for "Saint Helena," this is a TLD (top-level domain) for websites. It's commonly used for various purposes.
Is worth buying Koala.sh services? 
Whether it's worth buying Koala.sh services depends on your specific needs and how much you value the convenience and quality of AI-generated content. Many users find it valuable for content creation.
Who are the competitors of Koala.sh? 
Some competitors of Koala.sh include Wordtune, Writesonic, Copy.ai, ShortlyAI, and AI21 Labs, among others.
Can you share any personal experiences with using Koala Writer?
I've used Koala Writer for a few months and it has impressed me. It's efficient, user-friendly, and keeps me focused on writing.
What is the pricing model for Koala Writer?
Koala Writer offers a subscription-based pricing model, with different plans available based on the number of words you need to generate each month.
Are there any lifetime deals or discounts available for Koala Writer?
Koala Writer doesn't offer lifetime deals, but they have a free trial for you to explore its capabilities.
Where can I find reliable reviews of Koala Writer?
For trustworthy reviews, visit platforms like Trustpilot and G2 to hear from real users about their experiences with Koala Writer.
In Conclusion To sum it up, my journey with Koala.sh has left me with a positive impression. As a writer, I've come to value the convenience and speed at which I can create outlines and craft SEO-friendly articles. 
The underlying AI technology powering Koala.sh is nothing short of impressive, and it has been a valuable time-saving companion in my writing endeavors.
What sets Koala.sh apart is its cost-effectiveness when compared to its AI writing tool peers. 
Offering three distinct pricing tiers, including a free plan, Koala.sh extends a variety of choices to cater to different budgets and requirements. 
Furthermore, the platform's seamless integration with WordPress webhooks and its customizable tone feature render it a versatile tool, adaptable to the unique needs of any writer.
Admittedly, my experience with the free plan had its limitations, such as a cap on the word count and access restricted to basic features. 
However, delving into the paid plans revealed a treasure trove of advanced features and the key advantage of unlocking GPT-4, a remarkable boon for any writer seeking top-notch content generation.
In the grand scheme of things, I wholeheartedly recommend Koala.sh to individuals in search of an AI writing tool that combines user-friendliness, affordability, and effectiveness. 
With its cutting-edge AI technology, customizable attributes, and a spectrum of pricing choices, Koala.sh stands as a formidable contender among the best writing tools available today.