Creating compelling content demands extensive research, a touch of creativity, and dedicated hours of labor. But what if you could craft comprehensive articles in under 1 minute? This is AI writing, the technology that brings this possibility to life!
Today, we embark on an exploration of one of the most popular AI Writers, Writesonic, as we will delve into its capabilities and whether it is worth it or there are better options. 
Having acquired the Premium subscription and thoroughly tested it for several weeks, we now present to you our Writesonic Review.
So what you can expect here are features, Pros and cons, Pricing plan, and Writesonic's alternatives. 
Without further ado, let us venture forth into the realm of Writesonic and uncover all the secrets it holds!
Add a header to begin generating the table of contents
Writesonic is an AI Writing Assistant founded by Samanyou Garg in 2020, and headquartered in San Francisco, USA. It empowers users to generate content swiftly for articles, blogs, ads, marketing, eCommerce, social media, and more. 
With a focus on high-quality content creation at lightning speed, Writesonic harnesses AI and natural language processing.
Notably, it has secured $2.6 million in funding from leading Silicon Valley VC firms, driving swift platform development.This makes Writesonic a promising tool also for the upcoming updates.
And as we said before, Writesonic is extremely popular. Can you believe it that in April 2023, at its peak, 33k people searched for "WriteSonic" on Google, and that last month 194k people made a Google search that included "Writesonic" in the query!
Writesonic relies on GPT-3.5 and GPT-4, the latest language prediction model, known for their robust AI text generation capabilities, producing superior outputs from user inputs.
Basically, WriteSonic has 7 sections of templates, namely:
Article and Blogs

Ads and Marketing Tools

General writing

E-commerce

Social Media

Website Copy 

Others
Let's explore the features available in these sections in detail and how they perform, while focusing especially on what makes WriteSonic unique from the ocean of AI writers on the market. (here our full list, by the way!)
WriteSonic stands out by introducing its unique chatbot named Botsonic, which made a great impression on us, and we will show you how to make the best of it. 
So first, we will take a look at two special features before proceeding with the common features, since we don't want to leave you hanging midway!
How cool would it be to master customer support with a no-code chatbot in a world filled with coding and tech languages? Writesonic has recently developed a fantastic chatbot – drum roll, please… Botsonic!
Botsonic is a user-friendly ChatGPT-enabled chatbot that allows you to train your own customized chatbot for your website. 
You have two options: either upload the manual or details about your website or enter the URL, and the chatbot crawler will fetch all the necessary information from that link.
The latter is what we suggest, especially by using the sitemap feature. This will allow you to get your chatbot instructed about all the knowledge available on your website, with just one click.
The customization options are many as well! You can change the colors, add company logos, and even switch up the chatbot picture. In short, you can have your chatbot's branding to match your business or website.
The ability to customize messages is another feature of this chatbot, such as the opening message. However, what you really have to focus on, is the chatbot guidelines. Here, you can have the chatbot to behave as you prefer, and the only limit is your creativity!
You can tell him to be funny, to use specific punctuation, to always link to your website products or anything else.
Below, the prompt we used for one of our chatbots.
"Be polite and do some jokes.
Refuse to answer questions which are not related to 'website name'.
If not sure what to say, answer "hmm, I am not sure" and suggest sending an email to our human support.
Use at least one emoji per answer.
Always link to our services at the end of the answer."
You can also ask him to refuse to answer to anything which is not related to your website or niche, in case you want to save credits.
But wait, there's more – because one of best parts is the API integration, making linking a breeze. Check this video demo below for easy understanding! 
And, why we love this so much? Well, if you're new to the chatbot niche, you should take a peek at our live chat statistics to understand the actual importance of chatbots and how they can increase conversion.
Recently, we used Chatbase for testing purposes, and it's pretty cool too. You should definitely check out this tool too if the only thing you need is a chatbot.
Recently, many of the budding AI writer tools and trending AI writers have introduced image generation features. Similarly, Writesonic has its image generation feature called Photosonic.
Here, you can get ready to unleash your creativity! Whether you're in the mood for a wacky surreal painting, a classic minimalist illustration, or some robot fun with clipart, Photosonic has got your back.
You can create completely unique art pieces and photo-realistic images with just a click of a button. Creating art has never been this simple.
How to use it? Some cool ideas are social media posts, featured images for your AI generated blog posts, or even using them for your website design or video creation.
Here are some of the generated images,
Head over to your Writesonic dashboard and dive into the world of Photosonic now! It's time to bring your artistic visions to life effortlessly. If you have any queries, check this Video below for a better understanding!
As usual with AI writers, here you can find templates like Conclusion Writer, AI Article Outlines, AI Article Intros, AI Article Ideas, Rewriter, Paragraph Writers, Blog Titles, and more. Since you're already familiar with these features, we won't go into detail about them. Let's focus on the unique features of WriteSonic:
AI Article Writer 5.0

AI Article Writer 4.0

Instant Article Writer
AI Article Writer 5.0 and 4.0
The 5.0 version is powered by GPT-4, which means your content will be highly optimized for SEO and competitor analysis. 
With this version, you can generate long-form articles in just two simple steps. First, choose the topic and select or upload reference articles as input. 
Then, customize your article by selecting language, tones, voice and adding keywords for SEO purposes. That's it! Within 2 minutes, a complete long-form blog post is ready to publish. 
You can also decide if you want to use GPT-3.5 or GPT-4. But we will look deeper into this and which one to use, later.
One of the great things about this version (AI article writer 5.0) is that it's up-to-date and keeps your content fresh. For instance, we tested with the topic, "White Hat SEO techniques" See the carousel below for more details!
Well, regarding the 4.0 Version, the process remains the same but in three steps. An additional step is needed for outline and ideas. As a result, we like the version 5.0 better, since AI is all about making things fast, and we did not see any difference in quality among the two.
But let's make a quick example. For instance, let's say we chose "Role of SEO in Digital Marketing" and spiced it up with a few keywords. Check out the rest of the process below!
Instant Article Writer
As we're familiar with the lovely and powerful option of One-click article creators, which we've previously reviewed, especially when testing Wordplay capabilities, let's take a look at the similar yet remarkable Writesonic "Instant Article Writer". 
This powerful tool allows you to generate a full-fledged article consisting of approximately 1500 words with just a single click, using nothing but a well-crafted title.
The convenience and efficiency offered by this feature are unparalleled, as it saves considerable time and effort in producing lengthy and engaging articles. 
It's worth mentioning that the process is slightly different from the traditional Writesonic's approach. In this case, you're solely required to provide a precise and compelling title, and based on that, the AI engine automatically generates content relevant to the topic.
While the ease of use is undoubtedly enticing, it's crucial to consider that the tool's effectiveness depends greatly on the accuracy and specificity of the title. To achieve optimal results and ensure the generated content is highly relevant and coherent, crafting a title that effectively captures the essence of the article's subject is essential!
Also, you have less control over the content, starting from the sources to be used when crafting your article.
So, what is better, Instant Article or Article Writer 5.0? In our opinion and based on our testing, if you are planning to use your AI generated content for some important website and you want to have more control over the output, go with Article Writer 5.0.
But, if you want to churn quality articles in the fastest time, maybe for link building purposes or secondary projects, Instant Article is perfect!
Check the screengrabs below about some Instant Article generation.
4. Ads and Marketing Tools
Within the realm of ads and marketing tools, Writesonic offers diverse options to cater to your specific needs. Among these tools, there are seven nice templates that you can leverage to enhance your marketing strategies:
Facebook Ads

LinkedIn Ads V2

Google Ad Titles V2

Google Ad Descriptions V2

App and SMS Notification

LinkedIn Ad Description and 

LinkedIn Ad Headlines
Most of these templates are designed as short-form content to communicate your business message to your audience effectively, especially for paid ads or LinkedIn. But let's see this unique 'App and SMM Notification' feature in more detail. 
App and SMM notifications
With this feature, you can create compelling notification messages for your apps, websites, and mobile devices to keep users engaged and coming back for more. How to utilize this tool effectively?
Step 1: Provide a description of the notification content. 
Step 2: Choose the desired language for the notifications. 
Step 3: Click on "Generate App Notifs" to create your notifications.
Feel free to regenerate more notifications whenever needed. For instance, we tested with "Text-to-Speech tools" as an input. Check the output below to see the results.
As you see, it provided us with many short sentences with a clear click-to-action goal based on our description.
5. General writing
In the general Writing template, there are over 20 different tools available. We will not review them singularly, but below is a list of them. We highlighted in bold the ones that we rated to be the most useful or special!
Personal Bios V2 (great for link building)
Text Extender (need more words to rank better or re-purpose content? Get help from this tool)

Company Bios V2

Content Rephrase (allows to re-use content while avoiding plagiarism)
Quora Answers (we are big fans of Quora marketing!)
Content Shorten

(TL;DR, anyone?)

Stories (great to create creative content, i.e. for social media posts)

Bullet Point Answers

Passive to Active Voice

Definition

Answers

Pros and Cons (gives a new point of view)
Questions (have a FAQ section on your website, or need new ideas to generate related content? This tool is worth a try)

Emails V2

Rewrite With Keywords (great to increase keyword weight and rank better for specific keywords)

Email Subject Lines

Cold Emails V2

Company Mission

Company Vision

Job Description Generator
Rewrite With Keywords
Now, we'd actually like to dig deeper into a feature which we have not seen before in any other AI writer, but which can be quite amazing when used right. "Rewrite With Keywords"is a relatively new addition to the toolkit of Writesonic, and allows to increase the keyword density of existing content. This, is especially useful if you are planning to rank for a given keyword or search query!
For Instance, we tried with "How to write a blog post?" content and added a few keywords for rewriting; check the screengrab for the output; it's relatively efficient and engaging, and not just focused on our given keyword. 
6. Chatsonic (Like ChatGPT, but better)
Chatsonic is an advanced conversational AI companion. It is very similar to ChatGPT; however, it can fetch new information from the internet on the go and therefore, provide more accurate data. In fact, it is integrated with Google search for real-time information, and also AI image generation as well as voice commands for hands-free interactions. 
In fact, if you use ChatGPT and try to instruct the tool on existing webpages or ask him to get information from a website…that won't be possible.
But Chatsonic from Writesonic is able to do so, being a valuable tool for people who want to get content written or ask for information by providing links to a specific website or webpage. 
Additionally, Chatsonic remembers past conversations and context, making follow-up questions effortless. It also features the convenience of Text-to-Speech functionality, like Siri or Google Assistant do.
And you can customize Chatsonic's personality to interact as a teacher, fitness trainer, or any persona you prefer… even a SEO specialist!
This all-in-one AI companion is able to provide accurate, context-aware responses, whether you seek knowledge or engaging discussions.
For Instance, we have tried with few conversations with the chatsonic, like, 
Us: Can you write a blog post?

Chatsonic: Of course! I'd be happy to write a blog post for you. Could you please provide me with a topic or a specific subject you'd like the blog post to be about?

We: Write a blog post about the top 10 SEO statistics. 
The output is down here!
7. E-commerce
Under the E-commerce section, users can access five engaging and versatile templates catering to a range of copywriting and promotional needs. These are especially handy for Amazon sellers. 
The five available templates are as follow:
Product Description

: Craft compelling and persuasive descriptions that highlight the unique selling points of products, enticing potential customers to make a purchase.

Amazon Sponsored Brand Ads Headline

: Create attention-grabbing headlines for sponsored brand ads on Amazon, drawing in viewers and increasing click-through rates.

Amazon Product Description

: Develop persuasive and informative content tailored specifically for Amazon product listings, helping to enhance product visibility and sales.

Amazon Product Features

: Emphasize the key features of products with well-crafted content, enabling customers to make informed decisions and boosting conversion rates.

Amazon Product Titles

: Optimize product titles for Amazon listings, ensuring they are informative and enticing to potential buyers.
These templates offer a fast and creative way for businesses to enhance their e-commerce presence, ultimately driving higher sales and success.
However, if you are running a high-end e-commerce store, we always suggest getting a second opinion from an expert human copywriter.
8. Social Media
Under the Social Media section, there are 13 templates available to enhance your social media presence. Let us enhance in bold the templates we liked the most!
Twitter Threads V2

: Craft engaging and well-structured Twitter threads to share longer thoughts and ideas.

Social Media Content Plan

: Plan and organize your social media content strategy for better consistency and efficiency.

LinkedIn Posts V2

: Create compelling posts for LinkedIn to showcase your professional expertise and connect with your network.

Instagram Captions:

Craft attention-grabbing captions that complement your visuals and boost engagement on Instagram.

Twitter Threads

: Utilize Twitter threads to tell captivating stories or share detailed information in a series of tweets.

YouTube Description V2:

Write comprehensive and appealing video descriptions to improve search visibility and viewer understanding.

YouTube Intros V2:

Create captivating introductions for your YouTube videos to hook viewers from the start.

YouTube Hooks

: Design compelling hooks to capture viewers' attention and keep them engaged throughout your videos. These are to be used at the beginning of your video script.

TikTok Video Scripts:

Plan and outline your TikTok videos to make them more entertaining and impactful.

TikTok Video Hooks:

Craft attention-grabbing hooks for your TikTok videos to attract a wider audience.

YouTube Ideas:

Generate innovative ideas for your YouTube content to keep it fresh and engaging, based on keywords or niche. While this is interesting, we believe manual research will always drive the best results when it comes to YouTube.

YouTube Outlines:

Structure your YouTube videos with detailed outlines to maintain a smooth flow of information.

YouTube Titles:

Write catchy and SEO-friendly titles for your YouTube videos to improve discoverability and click-through rates. Since titles are essential for CTR and a video's success, you should try it out if you own a YouTube channel.
If social media content production and publishing is a major part of your workflow, however, we recommend a tool which specializes on this. We have a list of the best social media AI managers for this purpose.
If you need to produce social media content just occasionally, then Writesonic will be able to handle the task just fine.
Now, let's quickly take a look at video hooks, a feature we think can be great to increase viewership retention and build suspense! 
Tiktok (& YouTube) Video Hooks
Creating a compelling video that attracts viewers is quite tricky, and it takes time to master those skills. But the mos important part is the beginning of a video, whether that is on YouTube, Instagram on TikTok.
The beginning of your video – especially the first 15 seconds – are crucial for viewer retention, and creating a strong hook can make all the difference. 
That's where WriteSonic comes in. With just a few words to explain your video content, WriteSonic's TikTok or YouTube video hooks assist you in crafting engaging opening lines! Check out the screenshot below,
9. Website Copy
Are you struggling to maximize your content's impact or struggle to get website traffic? Look no further! The Website Copy section offers a selection of 8 helpful and effortless templates designed to take your content and SEO game to the next level. 
What's in it for you? See below. As usual, we highlighted in bold the templates that we believe to be more potentially beneficial.
SEO Meta Tags V2:

Enhance your website's search engine visibility and drive more organic traffic, with SEO-optimized meta tags.

Landing Pages:

Create captivating and high-converting landing pages that drive results.

Call to Action:

Craft compelling CTAs that entice your audience to take immediate action. You may use this for buttons or banners.

Feature to Benefit:

Showcase your product's features and translate them into irresistible benefits. Great for landing pages, as well as product descriptions.

Landing Page Headlines:

Grab your visitors' attention from the moment they land on your page.

SEO Meta Tags (For Blog Post):

Optimize your blog posts for better search engine rankings.

SEO Meta Tags (For Homepage):

Make a lasting first impression with SEO-optimized homepage meta tags.

SEO Meta Tags (For Product Page):

Drive more sales by optimizing your product pages for search engines.

10. Others
In this section, there is a diverse range of innovative tools and utilities designed to cater to various needs and interests. Explore the following features:
Photosonic Image Generator

: Create stunning visual experiences by generating captivating photosonic images, blending sound and visuals. We have already reviewed it earlier on this article. 

Text Summary V2

: Simplify lengthy texts with an improved text summarization tool, allowing you to grasp the essence of content quickly.

Citations Generators:

Generate accurate and properly formatted citations for your academic and professional works, saving time and effort.

SEO Keywords Generators

: Boost your online presence and reach by discovering relevant keywords to optimize your content for search engines.

Tone Changer

: Modify the tone of your written content to match different moods or styles, adding versatility to your writing.

Make Your Own AI

: Unleash your creativity by designing your personalized AI assistant with specific capabilities.

Song Lyrics

: Get inspired and create heartfelt song lyrics with the help of our creative tool.

Real Estate Listing Descriptions

: Craft compelling and attractive descriptions for your real estate listings to attract potential buyers or tenants.

Pain-Agitate-Solutions

: Identify pain points, agitate the issues, and generate effective solutions for various challenges.

Review Responder

: Manage your online reputation effortlessly by generating thoughtful responses to reviews.

AIDA Framework

: Master the art of persuasion with the Attention-Interest-Desire-Action framework for effective communication.

Product Names

: Find catchy and memorable names for your products to leave a lasting impression on your customers.

Analogy Maker

: Enhance your communication by creating powerful analogies that resonate with your audience.

Growth Ideas

: Discover innovative and practical ideas to fuel the growth of your projects or businesses.

Keyword Extractor (English)

: Extract essential keywords from texts to improve search engine optimization and content relevance.

Listicle Ideas

: Get inspiration for creating engaging and shareable listicle content across various topics.

Startup Ideas

: Unlock a plethora of potential startup ideas to kickstart your entrepreneurial journey.

Translate

: Break language barriers and translate text between multiple languages with ease.
Why should you Get Writesonic?
If you seek a swift, efficient, and reliable solution for generating high-quality written content, Writesonic is your ideal choice. 
With its cutting-edge AI technology – also thanks to their high clientele base and funding that allows constant development – this platform makes the content creation process easy while providing high-quality outputs, enabling you to save time and effort. And, you can be sure that the product just gets better day in and day out.
AI article generation, botsonic, chatsonic are among their best features, but due to the extensive library of templates, Writesonic can provide assistance in many other areas as well.
What is most surprising about Writesonic is the pricing plan. Starting at just $12 per month when billed annually, it is actually cheaper than ChatPGT, while providing more features, faster generation time, and access to GPT-4.
Let's see what users say about Writesonic! When you check on Trustpilot, G2, Capterra and Trustradius it has 4.8 out of 5 and 8.7 out of 10, which means Writesonic satisfies a great number of users with its performance – including us.
Writesonic

Trustpilot

Trustradius

G2

Capterra

No. of Reviews

4,028

2

1,816

1,787

Rating

4.8 / 5

8.7 / 10

4.8 / 5

4.8 / 5

Average Rating: 4.8

VISIT WRITESONIC OFFICIAL SITE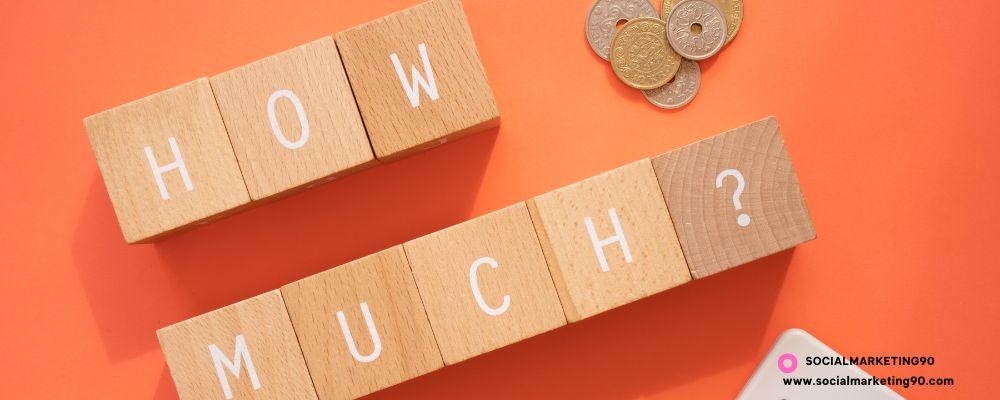 Writesonic has two pricing tiers, as well as a free plan.
Unlimited –

Starts at $19 per month and $12 per month for an annual subscription.

Business –

Starts at $20 per month and $16 per month for a yearly subscription.
Free Trial
Give Writesonic a try for free
Try out all features to determine what works best for you

10,000 words/month - 1 User
Business
For businesses and agencies
Upto 15 Users and pricing differs accordingly!

Both GPT 3.5 and GPT 4.0 Version available according to the version pricing differs

200,000 - 1 User upt0 12,000,000 - 15 Users
Unlimited
For individuals and small teams
Upto 10 Users and pricing differs accordingly!
Enterprise
For large businesses and enterprises
Get custom packages, SSO, custom AI model development, onboarding, and support.
If you choose an annual pricing plan, you get a 33% discount on your monthly charges.
Still, if you want to test the tool, go with the free trial, where you will get 10,000 words per month.
| Feature | WriteSonic | ChatGPT by OpenAI |
| --- | --- | --- |
| Purpose | Content generation platform | Conversational AI language model |
| Content Types | Articles, blog posts, marketing copy, etc. | Text-based conversations, responses, and more |
| AI Assistance | Generates content based on prompts | Generates human-like text based on input |
| Natural Language Gen. | Generates text using AI models | Generates coherent and contextually relevant text |
| Customization | Templates, tones, styles, and goals customization | Adaptable to various conversational contexts |
| Learning Context | Based on writing prompts and input | Based on input and context from user interactions |
| Pricing | Subscription-based pricing | Subscription and usage-based pricing options |
| Collaboration | Collaborative features for team use | Not originally designed for collaborative writing |
| Integration | Integrates with some platforms and tools | API available for integration into various apps |
| Differentiation | Content-focused generation | Broad language understanding and interaction |
| Use Cases | Content creation for marketing, blogs, etc. | Chatbots, virtual assistants, text generation |
Q – Is Writesonic legit?
Yes, it's a legit tool.
Q – Does Writesonic has Promo codes?
Currently, there is no promo code available, and if there is any update, we will update it here; keep reading our blogs!
Q – What're all the alternatives to Writesonic?
Here is the list of alternatives you can try,
Q – Is Writesonic safe to use?
Definitely! Your credentials and account details are safe with Writesonic!
Q – Who are the writesonic founder & CEO?
Samanyou Garg is the Founder and CEO at Writesonic .
Writesonic is a highly effective tool for content writers. Whether you are a freelancer, part of an advertising agency, or represent a company seeking ways to expedite the copywriting process, Writesonic offers invaluable assistance.
By harnessing cutting-edge technology, Writesonic empowers users to create dynamic and engaging content for their audience.
The platform's user-friendly interface ensures a seamless experience, with no particular learning curve. Compared to other AI copywriting tools, Writesonic stays the upper hand when generating highly specific articles.
Nevertheless, Writesonic boasts many other impressive features that make it stand out. Notably, its plethora of short-form tools performs with great accuracy, making it a versatile and powerful asset in the realm of AI writing assistance.
Writesonic values user feedback and continually seeks ways to improve its services. The platform encourages users to try it since it is free, allowing them to provide valuable insights and contribute to its ongoing development.