Did you know? How many websites are there on the internet?
In 2023, the internet hosts a staggering 1.13 billion websites. Surprisingly, only approximately 18% of them, which equates to 203.4 million are actively maintained and receive regular visitors. 
When you consider your website's niche, achieving a high ranking is challenging. If you don't optimize your website for search engines, there's a risk of it getting lost among the vast number of 203 million websites.
But wait, there is a Good News!
By July 2023, there are over 5.19 billion internet users in the world. That means there are almost 25 users per active website available at the moment on the internet.
And for this reason our number one goal is to get our website comes in to the top ten lists on the first page of any search result. And for that we have to do a proper Search Engine Optimization of our website.
Fortunately, the market now offers numerous tools that can assist not only in optimizing your website for Search Engine Optimization (SEO) but also in achieving a top-10 position through keyword research and competitor analysis.
By the way, there's a variety of SEO tools available, including popular ones like MOZ, Semrush, and Ahrefs. Today, I'll shed light on one of the underrated SEO tools, SheerSEO.
By the end of this article, you'll have a comprehensive understanding of how SheerSEO.com can be a valuable addition to your SEO toolkit. Let's dive in!
But before we proceed, I'd like to provide an overview of SEO. This isn't for our expert SEO friends, but it can certainly clear up any confusion for those seeking a better understanding of Search Engine Optimization.
Add a header to begin generating the table of contents
What Is SEO? And Why Is It Important?
What is SEO?
SEO stands for Search Engine Optimization. It's like tuning up your website to make it more friendly to search engines, such as Google. 
When you optimize your website, you're making sure it's easy to find and provides useful information when people search for something online. 
Think of it as giving your website a boost so that it appears closer to the top of search results.
Why is it important?
SEO is crucial because it helps your website get noticed in a sea of online content. 
When someone searches for information, a restaurant, or a product, they often start with a search engine. If your website isn't optimized, it might get lost in the crowd.
But with good SEO, your site can climb the ranks and appear on the first page of search results, which is where most people look. 
This means more people find your website, and that can be a big deal for businesses and anyone who wants to share information online.
In a nutshell, SEO helps your website get seen by the right people, and that's why it's so important in the digital world. 
It involves things like choosing the right keywords, creating top-notch content, making sure your website is technically sound, and building links to your site. 
Tool like SheerSEO, it can help you understanding your audience and using technical tricks to stand out in the online crowd.
Let's begin our journey to explore this helpful tool called SheerSEO.
What is SheerSEO and What Does it Do?
SheerSEO is like a super helpful tool on the internet. It makes SEO (that's about getting your website seen on search engines like Google) easier. If you have a website, SheerSEO can do a lot for you.
 It's like having a personal assistant for your website.
You can use SheerSEO to do lots of important things. You can check how your website is doing in Google searches, figure out what keywords people use to find your site, and even see what your competition is up to. It's like having secret powers to boost your website's visibility.
One cool thing is you can spy on your competition and learn their tricks. 
You can also find the best keywords to attract visitors to your site. SheerSEO even helps you fix problems on your site that might be stopping it from doing well in Google. 
And, if you want to show off your hard work, you can make fancy reports for your clients. 
Plus, if you ever get stuck, the SheerSEO team is there to help you out fast. 
So, SheerSEO is like your website's best friend, making SEO simple and efficient.
Let's explore the key features of SheerSEO.
Rank Tracking:

It keeps tabs on how well your site shows up on Google, Bing, and YouTube.

Keyword Explorer:

Helps you find the right words for your content based on what people search for.

Estimate Traffic:

Tells you how many visitors you might get from search results.

SEO Audit:

Finds and fixes hidden issues that affect your site's ranking.

Backlink Analysis:

Shows who's linking to your site and which links are valuable.

Directory Submission:

Helps you add your site to web directories.

Analytics Integration:

Connects with Google Analytics and Search Console to track your site's traffic.

Social Media Tracking:

Monitors mentions and activity related to your site on Twitter and Facebook.

Bloggers Outreach:

Identifies relevant blogs and helps you connect with bloggers.

Page Optimization:

Offers insights from top-ranking pages to improve your content.

Mailed Reports:

Creates professional reports to show your SEO progress to clients.

Indexed Pages:

Keeps track of how many pages from your site appear in search engines.

Competitor Analysis:

Spies on your competitors and reveals their SEO tactics.

Backlink Checker:

Protects your valuable backlinks and alerts you if any are lost.

Summary:

Provides a quick overview of your site's performance.

Optimization Targets:

Focuses on important keywords for better SEO.

Agency Account:

Ideal for managing multiple websites or working with clients.

White Label:

Lets you brand SheerSEO as your own product.

XML API:

Gives you access to all the data collected by SheerSEO.

Keyword Density:

Helps you understand how often certain keywords appear on your web pages.
SheerSEO is like a treasure chest of tools to make your website shine on the internet, helping you track, optimize, and improve your online presence.
 So above is the overview of SheerSEO now let's Start exploring the inside of SheerSEO stpe-by-step.
Exploring The Inside Of SheerSEO Stpe-by-Step
Open your web browser and go to

www.sheerseo.com

.

Look for the "

Sign Up

" button in the top right corner of the website and click on it.

You'll see two options to choose from:

SheerSEO allows you to create a free account without needing a credit card.

They also have competitive pricing plans that we'll discuss later in this article.

When you click the "

Sign Up

" button, you'll be asked, "

Which free account suits you best?

" You can select either "

Single Domain

" or "

Multiple Domains

" based on your needs. For now, let's choose "Single Domain."
You'll be asked for some details, including:
Your Domain Name

Email Address

User Name

Password

Your Country
Enter these details in the provided boxes.

Click the "

Submit

" button to complete your sign-up. 
Alternatively, you can also sign up using your Gmail or Facebook account.
You will receive a 7-digit verification code in your provided email. Simply copy it and paste it into the verification box to confirm your account.
This way, you can easily sign up for SheerSEO.
Step 2: Setting Up Your Website with Targeted Keywords
Now, it's time to set up your account by selecting the keywords you want to track. This step is crucial for monitoring your site's performance in Google search results.
Here, you'll have two sections:
Suggested search terms:

These are recommended keywords to consider tracking. You can review these suggestions and choose the ones that are relevant to your website.

Monitored search terms:

This is where you add the keywords you want to track. You can enter them one per line. This list will be used to monitor your site's rankings in Google.
By default, your keyword monitoring will be set to "United States." This means your rankings will be tracked in the United States. 
If you want to track keywords in a different location, you can do so by using a format like "search term**localization code." 
Supported localization codes are listed in the text you provided, and you can choose the one that fits your target audience.
Once you've added the keywords you want to track and set your preferred location, click the "Submit to finish signup" button   to save your selections.
Now, your chosen keywords will be monitored, and you'll receive insights into how your site ranks in search engines. This information is valuable for optimizing your SEO strategy.
Step 3: Dashboard Overview
Once you've set up your keywords, your dashboard will show your keyword rankings. 
You can see each keyword's rank, date of the last check, search volume, and the URL in the search results.
In the top right corner, you'll see your "Account Details." This is your personal space where you can manage your account settings. 
Think of it as your captain's cabin, where you have full control over your SheerSEO journey.
Just below your account details, you'll find a treasure trove of knowledge. There are not one, but two guides at your service. 
One is a text-based guide, your trusty map to navigate the SEO landscape. The other is a video tutorial guide, your animated compass, pointing you in the right direction with step-by-step visual instructions.
Now, moving to the left sidebar, this is where the real magic happens. It's like a toolbox for your SEO adventure. 
Here, you'll find various tools, each designed to help you uncover different facets of your website's SEO.
Let's see what we can do here
#1 Rankings
The "Rankings" section in SheerSEO is your SEO compass. It helps you track where your website stands on Google, YouTube, and Bing. 
With real-time tracking, you'll know your current rank, and historical data lets you see how you've progressed over time. 
Plus, you can keep an eye on SERP features, like featured snapshot. It's like a popularity contest, and higher rankings mean more visibility. 
Click on keywords for details and adjust your strategy as needed. This section ensures your website shines in the search results. 
#2 Competitors
This section lets you spy on your competitors in the online world.
Competitor Keyword Research:

You can enter a competitor's website and find the keywords they're ranking for.

Keyword Insights:

Get data like search volume, CPC, keyword difficulty, and current rankings for these keywords.

Customization:

You can filter and customize the keyword list to focus on valuable opportunities.

Keyword Gap Analysis:

Discover keywords your competitors rank for that you don't – these are your growth opportunities.

Content Ideas:

Use this data for content creation and audience expansion.

Outrank Competition:

Create a strategy to outrank your competitors.

Keyword Optimization:

Track your optimization progress.

Gain a Competitive Edge:

This section is your secret weapon for online success.
#3 Research
The "Research" section in SheerSEO is your hub for keyword exploration, competitor analysis, and optimization insights, all in one place.
Let's break it up:
Keyword Explorer
Use this tool to discover new keywords for your niche.

Find search volume, cost per click (CPC), keyword difficulty, and more for these keywords.

It's your go-to for expanding your keyword portfolio.
Organic Research
Analyze your own website or your competitors'.

Get insights on top-performing keywords, traffic, and competitors' strategies.

A treasure trove of data to fine-tune your SEO game.
Keyword Gap
Compare your keyword list to competitors.

Identify keywords you're missing out on and close the gap.

An opportunity to boost your rankings and outshine the competition.
Indexed Pages
Keep tabs on which pages of your site are indexed by search engines.

Ensure that all your important content is being considered for search results.
Optimization Targets
Track the progress of your keyword optimization efforts.

See how both on-page and off-page SEO aspects are impacting your rankings.

A roadmap to improving your content's visibility.
#4 Backlinks
The "Backlinks" section is your gateway to understanding your website's backlink profile. It shows you who's linking to your site, the quality of those links, and how they impact your SEO.
Let's break it down:
Site Backlinks:

This part provides a detailed list of all the backlinks pointing to your website. It's like your backlink inventory, showing you who's linking to your site and their quality.

Site History:

Site History lets you see how your backlink profile has evolved over time. You can track your backlinks' growth or loss and identify trends that help you fine-tune your link-building strategy.

Backlinks Explorer:

The Backlinks Explorer is like a detective tool. You can enter your domain or a competitor's, and it reveals all the backlinks. This is invaluable for understanding where your competitors are getting their backlinks from.

Backlink Checker:

The Backlink Checker helps you analyze specific backlinks. You can dive deep into the quality of each link, see if it's a follow or no-follow link, and understand how it contributes to your site's authority. This tool helps you manage and optimize your backlink profile effectively.
#5 On-Page SEO
This section is your go-to toolkit for optimizing your web pages. It ensures that your content is primed and polished for search engines, improving your chances of ranking higher in search results.
Audit Overview:

Here, you get a quick snapshot of your on-page SEO health. It highlights the overall condition of your website's on-page factors.

Audit Issues:

This is like your SEO detective. It lists specific problems and challenges on your pages that need fixing, such as missing meta tags, broken links, or slow-loading content.

URL Issues:

Focuses on your URLs and their SEO-friendliness. It helps you identify and correct issues in the structure and optimization of your page URLs.

Page Optimization:

Dive deep into individual pages. This section provides recommendations to improve each page's on-page elements, from titles and headings to meta descriptions and image alt tags.

Keyword Density:

Keep your content balanced. This tool analyzes the keyword density on your pages, ensuring you're not overstuffing or underutilizing important keywords.
#6 Directory Submission
It's a tool that helps you list your website in online directories.

Benefits include gaining backlinks, increasing online visibility, and improving local SEO.

Choose reputable directories and keep your business information consistent.
In essence, it's a tool to boost your website's presence and authority online.
#7 Blog Reviews
This feature allows you to manage your blog outreach campaigns.

You can find blogs relevant to your niche and reach out for potential collaborations or guest posting opportunities.

It's a valuable tool for building backlinks and expanding your online presence.
In a nutshell, it's a handy tool for connecting with influential blogs in your industry and growing your online footprint.
#8 Social
This section helps you monitor your website's social media presence.

Track social signals, likes, shares, and comments for your content.

Gain insights into your content's social performance and its impact on SEO.
It's a handy tool to keep an eye on how your content is doing on social platforms and understand its influence on your SEO efforts.
#9 Reports
The "Reports" section in SheerSEO is where you can generate comprehensive reports to monitor and analyze your website's performance. 
This feature allows you to compile essential data and insights into a structured report that can be easily shared or used for decision-making. 

You can customize these reports to focus on specific aspects of your SEO strategy, providing a clear picture of how your website is performing and where improvements can be made. 
In essence, it's a valuable tool for tracking progress and demonstrating the impact of your SEO efforts.
So this was the overview of different tools the SheerSEO provides to its users giving the opportunity to fully optimize their site for search engines.
Now let's check SheerSEO Pricing and Plans.
Plans & Pricing – SheerSEO.com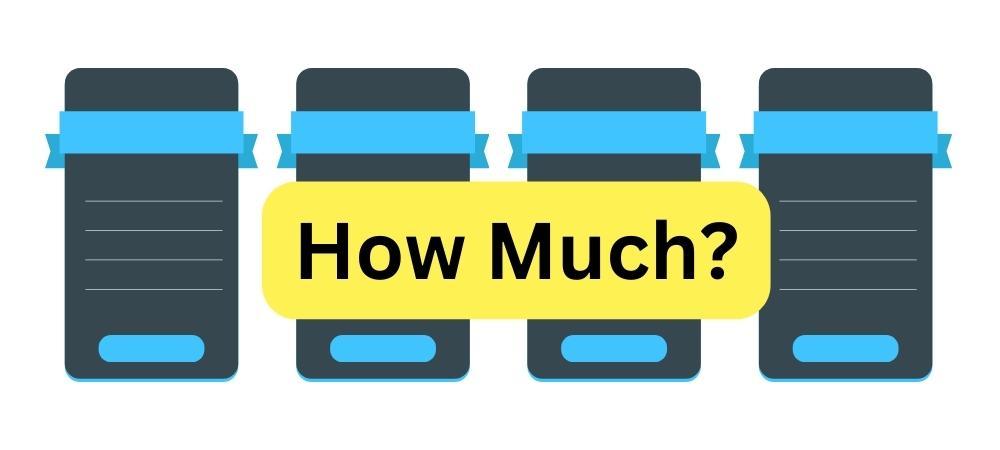 SheerSEO provides a variety of plans tailored to different needs and budgets. Here's a breakdown of their offerings:
Standard
Basic tracking, 200 keywords
Professional Thin
All features, 100 keywords
Advanced
Advanced tracking, 400 keywords
Professional
All features, 400 keywords
Standard Plan:

This plan is ideal for those looking for basic tracking of 200 keywords. It includes essential features like CSV/PDF reports, traffic estimation, competitors analysis, Google Search Console integration, and more.

Advanced Plan:

For more advanced users, the Advanced Plan offers tracking for 400 keywords. In addition to the features of the Standard Plan, it provides 50 blog reviews, 80 Explorer reports, and 10,000 pages crawled per month.

Professional Thin Plan:

This plan includes all features but limits tracking to 100 keywords. It offers 100 blog reviews, 40 Explorer reports, and is suitable for those who need fewer keywords but all other features.

Professional Plan:

This comprehensive plan covers all features and allows tracking for 400 keywords. It includes advanced features like 200 Explorer reports, 40,000 pages crawled per month, and 5 polling frequency upgrades.

Free Plan:

SheerSEO offers a free plan with limited features, including tracking for 10 keywords. It provides basic functionalities and is a good starting point for small-scale needs.
Additionally, there are options for bulk discounts and agency plans for multiple domains. 
Furthermore, SheerSEO offers Add Ons to increase keyword limits and polling frequency for those who need additional capabilities. 
This allows users to tailor their plan to suit their specific requirements and scale as needed.
What Users Says About SheeSEO?
I've seen some real users' reviews on different sources and here is what I found:
SheerSEO has received positive reviews from users, with an overall rating of 4.7 out of 5 stars based on 41 reviews. 
Users have praised various aspects of SheerSEO, highlighting its features and affordability.
Users appreciate that SheerSEO provides valuable backlinks data, with a specific mention of its data source from Majestic. This data quality is a significant advantage. 
However, some users have expressed a desire for improvements in the Keyword Explorer tool to enhance its functionality.
Another reviewer was pleasantly surprised by SheerSEO, noting that it offers robust features at a fraction of the cost of other SEO tools. 
They highlighted the extensive English database and the accuracy of search, competition, and click-through figures.
The ability to identify 'toxic' backlinks was commended by a user, as it helps in maintaining a positive standing with search engines. 
They also mentioned that SheerSEO's support team is responsive and quick to address queries.
Overall, users find SheerSEO to be a cost-effective and feature-rich SEO tool. 
The affordability and range of functionalities make it a compelling choice for various users, from beginners in the SEO world to more experienced professionals and agencies.
FAQs for SheerSEO.com: Your Quick Guide
1. How many websites exist on the internet?
In 2023, there's a whopping 1.13 billion websites on the internet.
2. Why is optimizing for search engines crucial?
Optimizing for search engines is vital because it ensures your site is easily discoverable and provides valuable information when people search online.
3. How does SheerSEO boost SEO optimization?
SheerSEO is your Swiss Army knife for SEO, offering rank tracking, keyword research, competitor analysis, and backlink management.
4. What are SheerSEO's standout features?
SheerSEO boasts features like rank tracking, keyword exploration, traffic estimation, SEO audits, backlink analysis, and more.
5. How do I kickstart my journey with SheerSEO?
Begin by signing up on their website, picking your preferred plan, and selecting the keywords you want to monitor.
6. What pricing and plans are available for SheerSEO?
SheerSEO offers various plans, including a free option, as well as standard, advanced, and professional plans. Prices and features vary based on your needs.
7. What are the advantages and disadvantages of SheerSEO?
SheerSEO's pros include thorough tracking, valuable backlink insights, keyword discovery, on-page guidance, and flexible plans. Some cons to note are pricing, a learning curve for beginners, and interface preferences.
8. What's the word on SheerSEO from users?
Users have praised SheerSEO for its cost-effectiveness and rich features. While they value its backlink data, some suggest enhancements for specific tools.
9. What are the alternatives to SheerSEO?
In the realm of SEO tools, options like SEOBILITY, SERanking, RankIQ, Semrush, MOZ, and Ahrefs are popular choices. Each offers a unique set of features and pricing, allowing you to pick the one that best suits your needs.
10. Is SheerSEO a legitimate tool?
Absolutely, SheerSEO is a reputable SEO tool trusted by individuals and businesses for website optimization. It's garnered positive reviews and recognition within the SEO community.
11. Is SheerSEO worth your investment? 
The worth of SheerSEO depends on your specific needs and budget. With a range of plans, including a free one, it accommodates a variety of users. To determine its value for you, consider your SEO requirements and how SheerSEO's features align with them.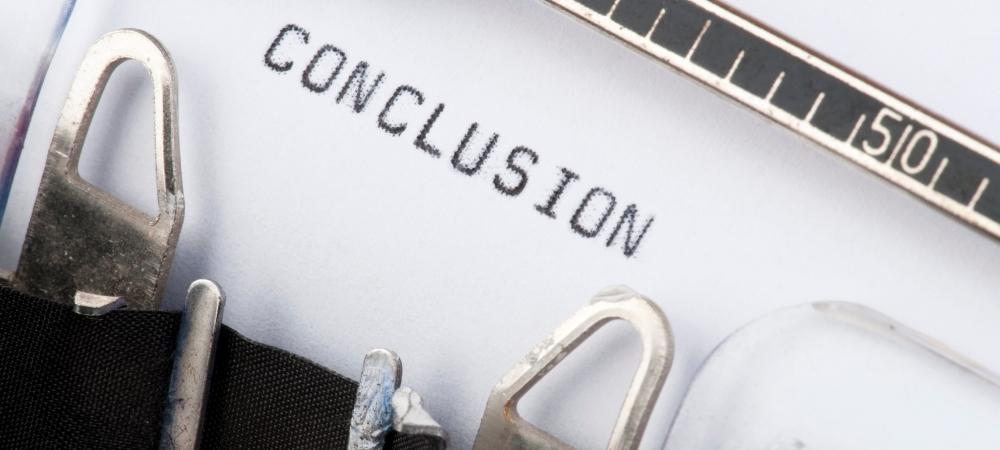 In summary, in a vast online world with over 1.13 billion websites and 5.19 billion internet users in 2023, effective SEO is key to making your website stand out. SheerSEO, often overshadowed by bigger names like MOZ and Semrush, is a hidden gem worth exploring.
SheerSEO acts as your SEO personal assistant, offering features like rank tracking, keyword exploration, traffic estimation, SEO audit, and much more. It simplifies the complex world of SEO and is suitable for both individuals and businesses.
With various pricing plans and flexibility, SheerSEO caters to different needs and budgets, making it an appealing choice. User reviews highlight its comprehensive tracking, backlink insights, and affordability. While there's room for improvement, SheerSEO is a valuable tool in your SEO toolkit, helping your website rise through the ranks and connect with your target audience.