SMM panels are great for those who are looking to make money online with social media marketing, or for those who want to resell social media services. 
This review will be about one of the most popular of them: The Social Media Growth, or TSMG. 
We will see if it is safe to use, how it compares to competition, the pros and the cons. 
We will also see in detail their best services for each social networking sites, like Facebook, Twitter, Instagram, Pinterest, LinkedIn, YouTube. 
But before we start our review, a quick brush-up. Let's understand what is a SMM panel and why they are so trending!
Add a header to begin generating the table of contents
A SMM panel is an easy-to-use platform that will help you to quickly grow your social media presence.
The best part of this tool is that it is automated, so services will usually start in seconds and users have full control over various aspects such as quantity and delivery speed.
Another feature that made SMM Panels so popular is their very cheap pricing, especially when compared to traditional marketing agencies.
What is The Social Media growth?
Because it is light-hearted and colorful, The Social Media Growth is likely to attract users of a younger generation.
On their website, they make claim that they can assist you in achieving organic and genuine development on Social Media. 
They claim that by using their service, you will be able to make new connections on Social Media and turn your new visitors into new sales, followers, and even paid collaborations, all of which are things that a lot of people are striving to achieve these days. 
They take care of the engagement part of the process on your behalf, so you are able to concentrate on the content you're producing or other important tasks. Sounds promising.
But let's Review their performance and features, and see if they live up to their claims, shall we?
Features of The Social Media Growth
Before choosing an SMM panel, it's crucial to check and verify the features of the SMM Panel before signing up. That is what we did. 
Here are some of the features of The Social Media Growth – and our opinion after testing.
Reliable Provider

Full Integration

Safe and Secure

Fast 24/7 Support

Easy Reselling
There are many more features available, but these are – generically speaking – the important features of The Social Media Growth Panel, which they show in their homepage. Let's see these Features in detail.
1) Reliable Provider for Your Social Media Accounts
Social networking sites are a great way to connect and communicate with your customers, and to build social proof. 
However, it can be difficult to keep up and grow all of the different platforms that you need to manage. You may have an account on Facebook, Twitter, Instagram, YouTube, Pinterest, or any other social network. 
It's important to remember that each platform has its own rules and regulations. If you don't follow them correctly, you could get banned from one or more of those sites. This means that you would lose access to your valuable content and hard-earned followers.
With the help of The Social Media Growth, you can easily grow your accounts without worrying about losing followers or being banned. 
In fact, after testing their services on 6 different social media's, we noticed we did not have any issue with social media platform removing our content or followers, which made us believe that indeed, TSMG is a reliable provider.
Being reliable possibly also means having no issues on your orders. While as we mentioned we did not experience any relevant drop of the purchased services, a couple of times our orders got stuck or did not start.
While most of the time TSMG proved to be fast and reliable, a few times it was not the case. Hence, we could say that when it comes to order processing, it was great, but not perfect.
2) Full Integration & Control
When you sign up for the Social Media Growth, you get what they like to call "full integration & control" for all of your social media accounts. This means that you can get any service, for any platform, at one place. And you can control every order by refilling or canceling at any time.
You can also create custom campaigns via ticket system and track results for each order in your dashboard.
Not much to say it here, it is as they say. Their services offering is huge and covers any major social media out there, from likes to followers.
And each order has a live progress tracking. That being said, not all services have a cancel or refill feature. Some of them have no warranty of refill or can't be canceled. When that is the case, luckily it is mentioned in the description.
3) Safe, Reliable & Secure
Is it safe to use? Well, when you sign up for TSMG panel, you can rest assured knowing that your information is safe. There are no third party links involved when you log in to your accounts. Everything happens directly between you and The SMG panel.
This does not just include your account information, but also the social media pages you are promoting. 
This is important as it assures that no-one will ever have any proof of your marketing efforts, as we obviously don't like the idea that someone gets to know that – let's make an example – we purchased Instagram likes. 
And we were glad to be assured by their team of all their security measures, from SSL to strict Privacy policy and 2FA also for their customer support team.
This is possibly the feature that we appreciate most, as most competitors do not offer this. Because if you ever run into problems while using the SMG panel, there is always someone ready to help you out. 
Their customer support team is available 24 hours a day, 7 days a week. You can contact them via email, live chat, phone call, or even text message (whatsapp).
And when we say 24/7, it is not the usual marketing gimmick. They will actually always answer in minutes, be it 4am of Sunday or a Tuesday evening.
5) API Panel (easy automation)
You can use their API to integrate your social media accounts with your website or tools. This allows you to automate promotion tasks and save time.
If you are a reseller, you can also automate your sales by connecting their API and having all your orders start in seconds. If you are interested in that, then we also suggest you to read our guide on how to start a SMM panel.
How Does The Social Media Growth Work?
Once you sign up for the service, you'll receive an email containing login details. Once logged in, you need to recharge your account by paying X amount depending on the service you need and therefore its price. 
After that, place the order and wait till they deliver the product. Usually, it will be delivered in just 1 or 2 hours. That's it, you already started using their services.
Services available in TSMG
You can trust their service because they have been around since 2017. They offer many services and for any category, including:
Crypto

TikTok

YouTube

Instagram

Facebook

Twitter

Snapchat

Spotify
And the list goes on. They actually offer services for over 20 different social media's, and in total they have more than 400 different services.
As per any other marketplace, though, some services will be better than others. And some will be great.
Among all the services we tested, what their support team told us, and the description, below we compiled for you a quick list of their best services for each main Social media.
For YouTube
YouTube Monthly Growth. You will automatically get views, likes and comments on each new video you upload (max. 15) automatically, + 150 subscribers per month. There are various tiers, so you can increase the monthly amount.
YouTube Subscribers [Premium Real Accounts]. You will get real subscribers, which will not drop at a natural speed of circa 50+ per day.
SERVICES WE DON'T RECOMMEND
With over 400 different services, unfortunately, it is inevitable that some won't perform as good, and we don't recommend these services to you.
We have listed them below, by also explaining why.
YouTube RAV views. These views can be found for cheaper on other websites.
Website traffic. We never suggest buying website traffic, especially since user engagement will be low. It does not give benefits.
Facebook comments (random). We tested the service and would not recommend. If you buy a few is OK, else you will get a lot of comments such as "nice!", which does not seem organic. Better go with "custom".
Instagram Mass DM. We did not get any lead from trying this. While maybe we were not lucky, we believe Instagram is very good at marking such DMs as spam, and your actual delivery will be way less than advertised.
What are the Pros and Cons of TSMG?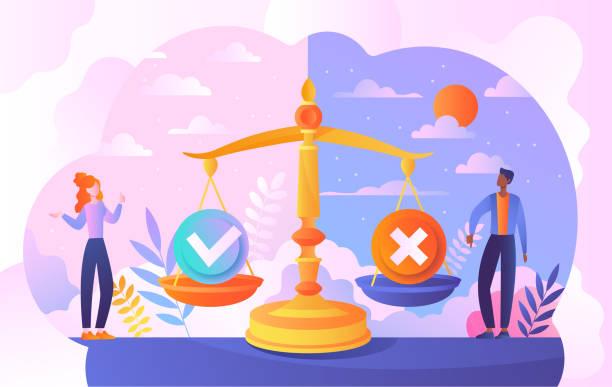 Depending on the service, the Pricing plans and features differ; there are so many services, so let's just see some of the featured services provided by the TSMG SMM Panel and their pricing.
For Crypto
Twitter –

Minimum Starts from $8 and Maximum to $499

Blog posts –

Starts from $499

Instagram –

Minimum Starts from $99 and Maximum to $799

Reddit –

Starts from $19
For YouTube
Monthly growth Plan –

Minimum Starts from $29 and Maximum to $349

Monetization / Engagement Packages –

Minimum Starts from $49 and Maximum to $119

Watch Hours –

Minimum Starts from $24 and Maximum to $139

Subscribers –

Minimum Starts from $39 and Maximum to $49

Views / High-Retention Views –

Minimum Starts from $3 and Maximum to $8

Comments –

Minimum Starts from $24 and Maximum to $99
Let's see what users say about TSMG. When you check the TSMG homepage, you can see one of their happy clients.
One of the user feedback about TSMG is as follows:
"Hey, I'd just like to say – your site is so easy to use! The color scheme makes it so easy to navigate! 10/10. […] Thank you for all the positive service throughout my experiences with TSMG".
But of course, it is better to also get reviews from around the web. And that is what we did, we searched for different reviews on various sites to see what the general sentiment is.
It's time now for our usual table with Overall percentage ratings. The ratings were an average of our team's individual rating for each feature.
If you are interested in making money online with social media, we highly recommend you check out TSMG SMM Panel. They offer a lot of  So what are you waiting for? Sign up now! 
Support
Friendly, Instant support
99%
Speed of orders
Mostly instant start, fast delivery
93%
Reliability
Most times all goes smooth
92%