I'm no technical person or anything, just an average writer looking for an easier way to deal with words and improve my writing. And, well, Conch AI kind of caught my eye. 
I recently came to know about Conch AI, and I just tried out Conch AI, and honestly, it's been quite up and downs.
I've use many writing tools before, all claiming to be the next big thing. But Conch AI seemed different, promising some fancy features without making it all too complicated. 
So, I thought, why not give it a shot and see if it's worth your money?
What I have seen that Conch AI has neat interface and a bunch of tools like File Analyzer, Auto Citation for citing stuff, Autocomplete for suggesting the next sentence, Conch-Enhance to make my writing sound better, and a Rewrite thing for when I want to switch things up. 
The Chrome extension makes writing easier on various platforms.
Sounds cool, right?
Now, in this article I'm going to tell you all about my experience with Conch AI.  We will talk about the key features, the pro and cons of Conch AI and I will also show you a step by step guide on how to use Conch AI and many more. 
And of course we will discuss about its plans and pricing and see if it's worth your money.
Let's figure out if Conch AI is a game-changer or just another tool in the mix. We'll break down the features, talk about the ups and downs, and find out if Conch AI is the writing tool we've all been looking for. 
Be with me, because this isn't just a review – it's a regular person's adventure into the yet another AI writing tool – Conch AI. 
Let's check it out together, if it is worth your money or not and who knows, maybe Conch AI could be the writing helper you never knew you needed.
Add a header to begin generating the table of contents
Conch AI is a cutting edge writing tool that uses artificial intelligence to help students, writers and researchers improve their writing abilities save time and create content without plagiarism. 
It was launched in February 2023. Quickly gained popularity and attracting, over 1 million users by April of the same year. 
Conch AI's co-founder is Dante Kim. Dante's dedication to education and innovation played a big role in making this tool awesome.
If you're interested, in learning more about Dantes journey you can find him on LinkedIn. 
Conch AI stands out as a user effective and widely used writing companion that offers support to individuals seeking to enhance their writing skills and produce high quality authentic content.
I'm excited to share the key features that caught my attention and might just make your writing life a whole lot easier.
Enhance:

It refines your style, suggesting improvements in clarity, coherence, and overall effectiveness. It's like having a personal writing coach, enhancing your unique voice.

Conch Bib – Auto-Citation: 

Simply input the necessary details, and it generates citations in various formats like APA, MLA, or Chicago, ensuring accuracy and consistency throughout your work.

New Sentence:

Conch AI's "New Sentence" feature acts as your writing companion, providing suggestions for the next sentence based on your input.

Analyze File:

Conch AI's Analyze File feature opens the door to a new dimension of understanding and extracting insights from your documents. By allowing you to chat with any PDF, this tool transforms static text into an interactive conversation. 

Check for AI:

By utilizing advanced algorithms, Conch AI checks your content against a vast database, identifying any elements that might be flagged as potentially AI-generated. 

Chrome Extension:

One of my favorite features is the Chrome extension. It spreads Conch AI's magic across different platforms, making writing consistent and efficient.
How to Use Conch AI? A Step-by-step Guide.
Now as you aware of Conch AI and the key features it offers to its users, let's see how can we use Conch AI? And how it can be helpful to us?
Step 1: Go to Conch AI Website
To do so let's go to https://www.getconch.ai/, yes the website name for Conch AI is "getconch.ai." 
Though Conch has paid plans, they offer a free plan to give you a chance to have a look and use some of its features. 
Step 2: Sign Up 
Create an account by clicking on the "Start for Free" button on the top right corner of the home screen.
The "Sign Up" is quite easy and just that regular procedure. You can sign up by entering you Email and desired password or simply sing up using your existing Gmail account.
Step 3: Enhance Your Text 
After signing up on Conch AI, the first thing you will see is a text editor with some useful tools such as "Next Sentence", "Auto-Citation", "Check for AI" etc. that you can use to enhance you writing.
This is nothing but the "Enhance" feature's windows where you can just start typing or paste your existing text to enhance.
Things You Can Do Here
Readability Level:

When you begin writing or paste your text, you have the option to choose the readability level—whether you prefer your text to be written at the Middle School, High School, College, or Post-Graduate level.

Next Sentence:

Let's say you just wrote a sentence about the importance of renewable energy. 
You activate the "Next Sentence" feature, and Conch AI suggests a follow-up sentence like, "This sustainable approach not only benefits the environment but also reduces our dependence on non-renewable resources." 
It's tailored to your content, providing suggestions that seamlessly fit into your writing, making the process smoother and more engaging. 
So, instead of facing a blank screen, you have a helpful assistant proposing the next line, keeping your thoughts flowing and your writing on point.
Auto-Citation:

When you are writing an essay or writing an article at some point you want to refer an article with all the necessary details – the author's name, the year it was published, the title to support your point. 
At this time you might think that, "How do I format this citation correctly?" No problem, you can use "Auto-Citation" feature of Conch.
Here's how you can do it: Just enter those details into Conch AI, and that's it! 
It automatically generates the citation in the format you need, whether it's APA, MLA, or Chicago style. Just think about the time and effort saved. 
No more manual tweaking and stressing over whether you've got your commas and italics in the right places – Conch AI takes care of it all. Easy, right?
Check for AI:

Now, when you finish your article or essay using Conch AI, but you want to make sure that your work is not being detected as AI-written, Conch AI has the "Check for AI" option that can assist you in ensuring the AI is not detected. sentences in your article.
Hit that "Check for AI" button, and it runs your content through some algorithms, ensuring it doesn't trigger any AI alerts.
If it detects any AI-detected parts in your text, it will prompt you to rewrite those sections one by one on the right side. 
You can also click the "Humanize All" button to humanize all the AI-detected parts at once.
Step 4: Download or Save Results
So, the final step to save and download your work. After you finish enhancing your text you can save and download your work by simply clicking on the "Save" button
Did you ever imagine that one day you would be able to talk with your text documents as if they were human? 
Conch AI has a feature that where you can chat with your text files, asking any questions to clarify doubts about the subject matter they contains.
Unbelievable, right? The "Analyze File" feature in Conch AI opens up a world of possibilities for understanding and extracting insights from your documents.
So, how does it work?
The use of "Analyze File" tool in Conch AI is very easy. You will find the "Analyze File" option in the center top menu. Just hit the button and you will have a new window on your computer screen. 
Upload Your File
Conch AI's file analyzer supports many type of file formats such as PDF (.pdf), Word (.docx), and PowerPoint (.ppt / .pptx). You can simply drag and drop your file her of upload your file using file browser.
One you upload your file, Conch AI's algorithm will analyze the content of the file at the backend. 
Chat with Your Document
After the analysis is complete, you'll be able to engage in a chat with your document. You can ask anything you want about the file you uploaded. 
I was amazed by answer I got from the system. It was totally speechless. You will also surprise when you use it, but for that you have to give it a try.
Conch AI Chrome Extension
Google Chrome extensions are the amazing tools that have changed the way we surf the net and use our computer. They help us in many ways, and Conch AI has also added another helpful extension to the chrome extension's directory.
If you are writing an email, an article in Google docs or replying a comment on your social media account writing can be all over the place, right? 
The Google Chrome Extension of Conch makes it super easy for us. It brings all of Conch AI's useful features right into your writing, no matter where you are on the web. 
It's like having Conch AI everywhere you go online! Cool, huh?
Easy Installation: To install the extension just go to Chrome Web Store and search for "Conch AI" and find the official extension. Click "Add to Chrome" and follow the installation prompts.
What This Extension Does for You
Once installed, the Conch AI icon will be available in your Chrome toolbar. Activate Conch AI on the spot by clicking the extension icon.
Whether you're drafting an email, working on a blog post, or creating content on any website, Conch AI is right there for you.
Enhance Your Text Anywhere:

Experience the power of the "Enhance" feature, refining your writing style and suggesting improvements in clarity, coherence, and overall effectiveness.

Auto-Citation on the Fly:

Enjoy the convenience of the "Conch Bib" feature, enabling auto-citations as you write. Simply input the necessary details, and Conch AI generates citations in various formats like APA, MLA, or Chicago, ensuring accuracy and consistency.

New Sentence Suggestions:

Need inspiration for the next sentence? Conch AI's "New Sentence" feature acts as your writing companion, providing suggestions based on your input.

On-the-Go Support:

The Chrome Extension brings Conch AI's support wherever you write. It's like having your personal writing assistant available on various platforms, ensuring consistency and efficiency in your writing.

Enhanced Productivity:

Save time and enhance productivity with Conch AI's powerful features, all within the familiar Chrome Extension.
Conch AI's Google Chrome Extension makes writing better and save your time by bringing smart AI tools at your service.
So, I think by now you should have enough idea about how you can use Conch AI for your next article or essay and how Conch AI can be useful to you. 
Now let's see who its competitors are and how Conch AI is different from them.
As we know about Conch AI now, let's see some of the alternatives which can give same features as Conch and many other features that are missing here!
#Pick 1 – WordTune
Wordtune is an AI writing assistant, as Conch AI, it also provide Rewriting and other features, best thing about WordTune is it has Free plan and it cost nothing, you can do 10 rewrites a day, 3 AI prompts and 3 Summaries, and at last, UNLIMITED Text correction. It will be the best alternative for Conch, if you're looking for free AI writer!
If you're looking for a complete review about the same, SM90 as already done a WordTune review, so don't forget to check that out!
#Pick 2 – Koala.Sh
This is another interesting alternative, incase you need a chatbot plus AI writer this will be an ideal pick for you. it has both Koala Chat and Koalawriter, which fullfill all the basic needs of the writer looking for. 
Free trial is there, and there is limitation. A user can generated 5000 words and 25 Chat message only, however, in our guess, its sufficient to decide the tool is good for your niche or not. 
In the previous months, we have tested and reviewed Koala.sh, and we had a good impression of it!
#Pick 3 – Hypotenuse AI
If an AI writer has an Image generation features too, that's a boon to the writer. With one tool, the user can utilize both AI writer and AI art at one place, such tool is Hypotenuse AI. 
It has all the feature a writer is looking for, from rewrites to blog posts. This tool also provide free trial for 7 days, where the user can check it's efficiency.
During our test and review of Hypotenuse AI, we were trilled with its output, and this will surely be another great alternative to Conch!
Plans and Pricing of Conch AI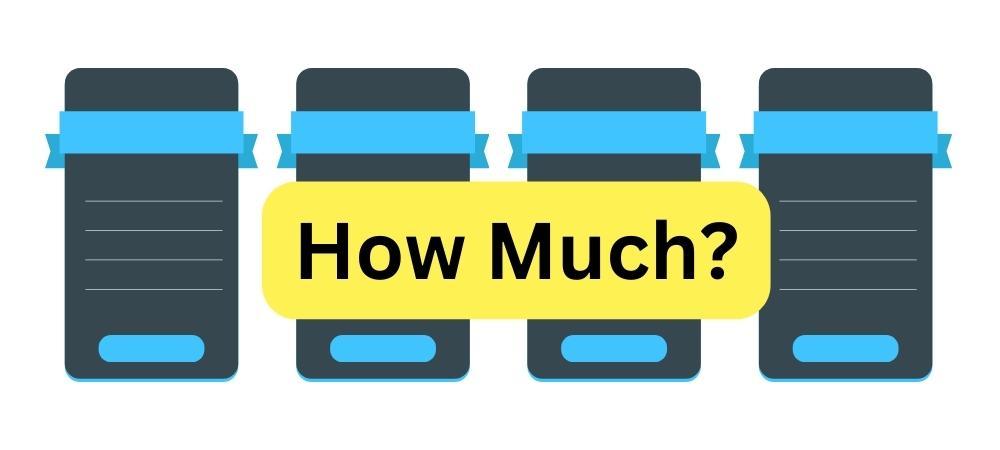 Starting your writing journey with Conch AI? Great decision! As you explore the world of AI-powered writing, Conch AI has different plans made just for you. 
No matter if you write sometimes, you're a student, or a pro, there's a plan that fits you perfectly.
Conch Free
Take your first steps into the world of Conch AI with the Free Plan. This plan is just right for those who are curious and want to test some features of AI-powered writing without making a long-term commitment. 
It's your chance to see how Conch AI can add a touch of magic to your writing, all without spending a dime or committing anything else.
So, if you're the kind of person who loves to explore new possibilities, this Free plan is tailor-made for you!
Conch Classic
Monthly or Yearly: Are you curious to explore the capabilities of Conch AI without any long-term commitment? 
The Conch Classic plan welcomes you with its flexible monthly subscription. Or, if you're ready to commit to a year of enhanced writing, the yearly option offers substantial savings.
Conch Pro
Perfect for those who find themselves writing more frequently, the Conch Pro plan offers increased word limits and additional features. 
Opt for the annual billing, and you'll enjoy the benefits at a discounted rate compared to the monthly subscription.
Conch Limitless
For the professional writers, the Conch Limitless plan removes all limits on word count. Whether you're working on extensive projects or consistently generating content, this plan ensures that your creativity knows no limits.
Conch Classic
1,000 words/month
Access to Analyze (Chat with PDF)
Conch Pro
10,000 words/month
$
3
Billed monthly.
Billed Yearly as ~$36
Access to Analyze (Chat with PDF)

Chrome Extension: write faster anywhere

Journal / Web Citation Generator
Conch Limitless
Unlimited words per month
$
6
Billed monthly.
Billed Yearly as ~$72
Infinite Tokens per month

Access to Analyze (Chat with PDF)

Chrome Extension: write faster anywhere

Journal / Web Citation Generator

Early access and voting for new features
Pros and Cons of Conch AI
Remember, this is my point of view, everyone's experience is different, so what might be a pro for me could be a con for you!
What Users Are Saying For Conch AI?
Users really like Conch AI! It's easy to use, has cool features, and helps improve writing skills. 
People find it helpful for checking essays, getting ideas for professional writing, and making citations easy for research. 
But, some users mention a few things. The tool's AI detection can sometimes get caught by plagiarism checkers, and it can be a bit too creative, so you need to double-check for accuracy. 
Some users also wish for more pricing options. Still, many users find Conch AI super useful for better writing, saving time, and making sure their content is original and plagiarism-free.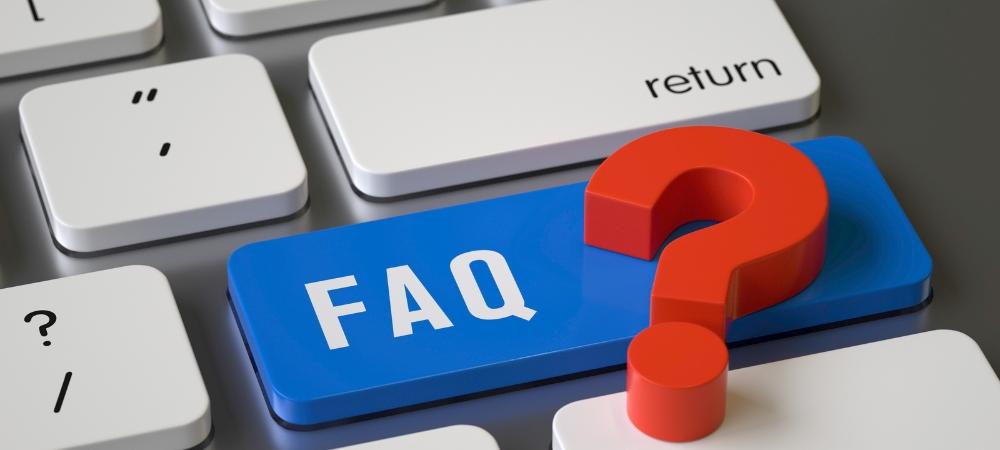 What makes Conch AI different from other writing tools?
Conch AI stands out with features like Auto-Citation, New Sentence suggestions, and Analyze File capabilities, providing a broader set of tools compared to competitors like Grammarly.
How does the "Check for AI" feature work?
The "Check for AI" feature scans your content against a vast database, ensuring it doesn't trigger AI alerts. It's useful to maintain authenticity and avoid detection as AI-generated content.
Tell me more about the Free plan. What are the token limits?
The Free plan is for those curious about AI-powered writing. It has token limits, meaning there's a cap on the number of words you can process without charge.
Why should I use the Conch AI Chrome extension?
The Chrome extension brings Conch AI's features to different platforms, making writing consistent and efficient wherever you are online.
What are the alternatives of Conch AI?
There are a few alternatives to Conch AI that you may want to consider, including Grammarly, Scribbr, ProWritingAid, QuillBot, and Hemingway Editor. The best alternative for you will depend on your individual needs and preferences. We also have a list of all the best AI writing tools.
How does Conch AI compare to Grammarly and ProWritingAid?
While Grammarly focuses on grammar and spelling, Conch AI offers a broader range of features, including Auto-Citation, New Sentence suggestions, and Analyze File capabilities.
Is Conch AI user-friendly? What about features like "Analyze File"?
Conch AI is user-friendly, with features like "Analyze File" providing an easy way to extract insights from your documents through interactive conversation.
Is Conch AI worth the money?
Yes, Conch AI seems to be worth the investment. The Free plan allows exploration, and the paid plans offer additional benefits based on usage needs. Overall, user feedback indicates it's effective in improving writing skills and ensuring original content.
Final Thoughts – Is it Worth Your Money?
Conch AI appears to be a worthwhile investment for writers, students, and researchers. Its user-friendly interface, coupled with powerful features, sets it apart in the realm of AI-powered writing tools. 
The tool's ability to enhance writing skills through features like "Enhance," "Auto-Citation," "New Sentence Suggestions," and "Analyze File" provides users with a comprehensive and diverse set of tools.
The convenience of the Chrome extension further extends the utility of Conch AI, making it easily accessible across various platforms. 
Whether you're drafting an email, working on a blog post, or creating content on any website, Conch AI is designed to be a reliable companion.
While the Free plan allows users to explore the tool without a financial commitment, the paid plans, such as Conch Classic, Conch Pro, and Conch Limitless, cater to different usage needs. 
Each plan comes with its unique benefits, offering flexibility for users based on their writing frequency and requirements.
In terms of pros, Conch AI is commended for its ease of use, a variety of helpful tools, widespread functionality through the Chrome extension, and innovative features like "Check for AI" and "Analyze File." 
However, it's essential to consider some limitations, such as the Free plan having token limits and the subscription-based monthly payments.
Overall, the positive feedback from users highlights the tool's effectiveness in improving writing skills, providing assistance in various writing scenarios, and saving time. 
While acknowledging some concerns, such as AI alerts being sensitive and the need for additional pricing options, Conch AI emerges as a valuable asset for individuals seeking to enhance their writing experience, ensuring originality and plagiarism-free content.