Have you ever wondered how you could view Instagram stories without an account on Instagram? Or maybe you've asked yourself if it's even doable to check out those Instagram stories without letting anyone know? 
You are not alone in wondering if these questions are running through your mind. People all across the globe share the curiosity of catching up on Instagram stories without giving away their identity, and guess what?
There are some ways! 
You heard it right – you can totally dive into Instagram stories incognito, without needing to create an account or logging in.
In this article, we'll look at different ways to view Instagram stories without having an account. We'll find out if it's possible to watch Instagram Stories anonymously and if there are apps for watching them secretly. 
Before we move forward, let's take a look at what Instagram Stories is. Or, use our table of contents to scroll to what is of your interest!
Add a header to begin generating the table of contents
What is Instagram Stories?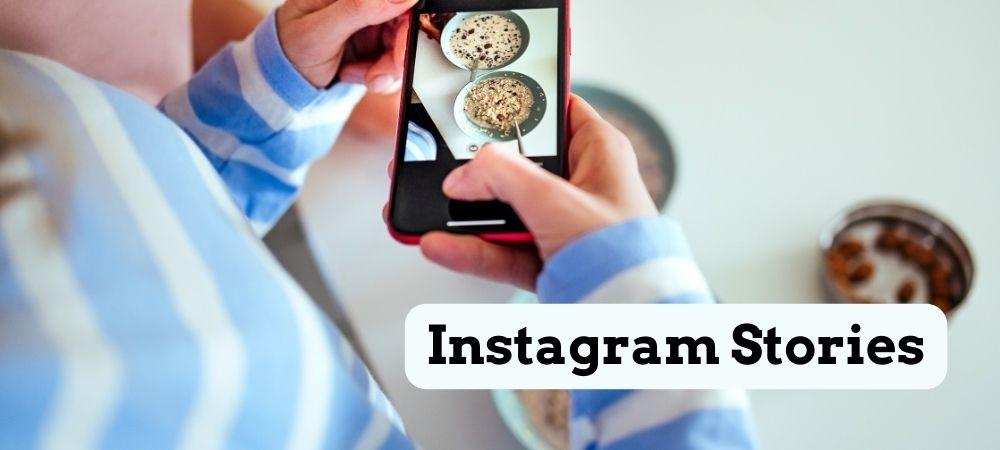 Since its introduction in 2016, Instagram Stories have cemented their presence as a prominent feature within the social media app. 
Instead of sharing meticulously curated photos that remain on your profile indefinitely, Stories enable you to share a series of images that play out like a slideshow, vanishing by the day's end.
Within Stories, you have the flexibility to upload a mix of photos, videos, text, or content from other accounts. Because Stories don't appear on your main photo grid, they offer an ideal avenue to convey an image or message to your followers without the need for a complete captioned post.
These Stories serve as an alternative means to stay updated with the latest activities of those you follow. 
Arranged in a horizontal line just above your feed, a colored circle surrounds a profile image if a Story has been posted within the past 24 hours. 
By tapping this image, you access the account's Story. Tapping repeatedly allows you to explore all the day's Stories posted by the accounts you follow.
Now, let's move forward
Reasons to view Instagram Stories without an account!
There are several reasons why someone might want to view Instagram Stories without having an account:
These reasons reflect the diverse motivations people might have for wanting to view Instagram Stories without the need for an account.
Instagram Story Viewing Rules and Exceptions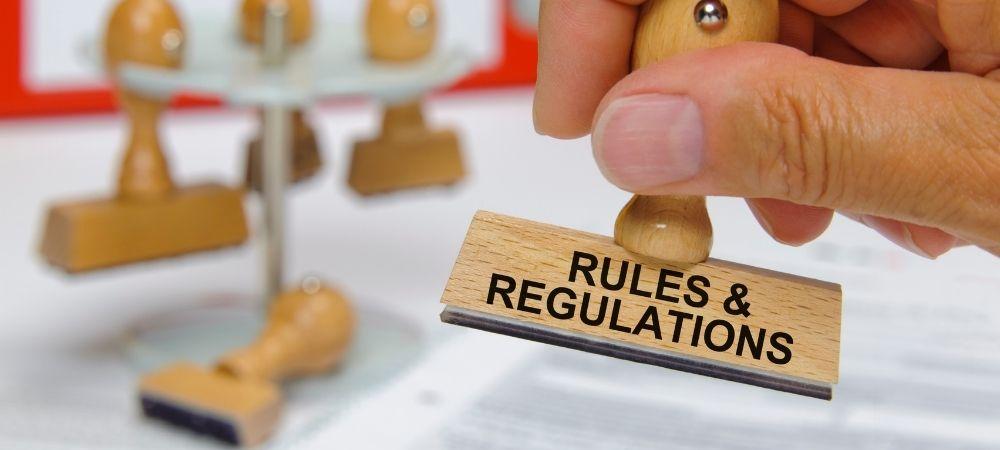 According to Instagram's rule, you can't watch someone's Instagram Story unless you're signed in to an Instagram account. 
Instagram enforces this to identify who has viewed each Story. But remember, this rule doesn't apply to regular Instagram posts and Reels. 
You can easily view someone's Instagram profile, as well as their posts and Reels, without needing to log in to an account on the Instagram app.
"So, how can you see Instagram Stories without an account?"
After reading the previous paragraph about Instagram's Rule, you might be wondering about this, right? 
Use Third Party Apps to Watch Instagram Stories without Signing up.
Thankfully, you can actually view Instagram stories without having an account. However, you need to use special third-party apps to make it work. 
We've curated a list of the best Instagram Stories Viewer apps available. These apps are designed for you to browse someone's stories incognito, without needing to create an account. 
This way, you can maintain your privacy, and nobody will suspect a thing while you're taking a peek. 
The best part? 
These apps allow you to not only see but also download the Instagram Stories and highlights, all without the hassle of opening the Instagram app.
#1. Inflact: Your Simple Way to Instagram Story Viewing

Explore Instagram Stories effortlessly with Inflact Instagram Stories Viewer. There is no need for complications you just need an internet connection and computer or any smart-phone will do. 
This tool lets you enjoy Instagram stories from any public account, no registration required and no need to log in to your own Instagram account.
Open your web browser and visit

www.inflact.com

.

 Go to the "Tools" section in the menu.

 Click on "Stories Viewer" under the "Profile" tab. Or, simply use this link:

https://inflact.com/tools/stories-viewer/

.

 In the new window, enter the username of the Instagram account whose story you want to see.

Click the search button next to the search bar.

Enjoy the content within seconds!
But that's not all. With Inflact, you can not only view Instagram Stories but also download them (except private profiles) to your computer or mobile phone gallery. All you need to do is sign up for an Inflact account.
Whether you're using a computer, mobile phone, tablet, Android, or iPhone/iPad, Inflact's web viewer works seamlessly. It's a secure, free, and web-based service, perfect for navigating Instagram without logging in. 
Plus, if your personal account is temporarily blocked, this tool still lets you access public content. Remember, this tool provides access only to public content, respecting the individual's right to privacy and data protection.
Pro tip
Inflact is not just a story viewer, but also a powerful Instagram bot. It can be used to automate posting, following and liking – within Instagram daily limits and by using hashtag targeting – which is an effective way to get more organic followers. Here is our detailed Inflact review regarding Inflact as an Instagram bot for growth!
#2 Insta-Stories-Viewer: Explore Instagram Stories Anonymously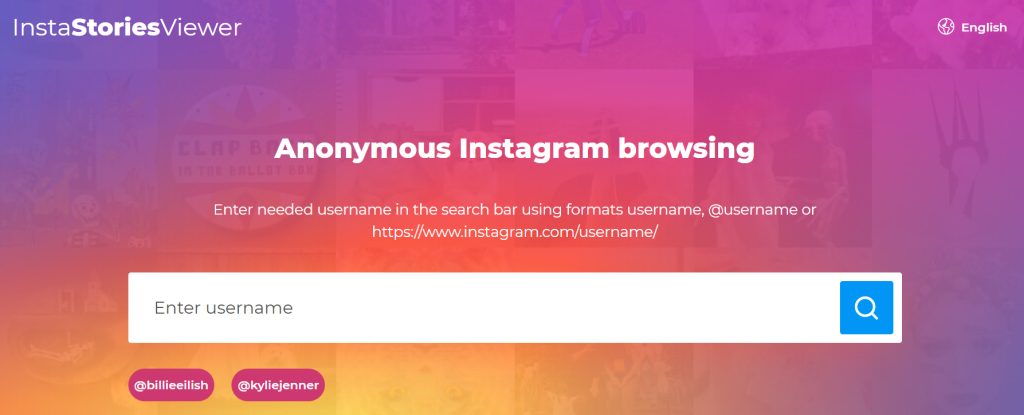 Another amazing web app for viewing Instagram Stories without an account is Insta-Stories-Viewer, which is second on our list. 
Insta-Stories-Viewer offers a free service that allows you to watch Instagram stories from public accounts without the need for user authorization. This means you can enjoy content without revealing your identity or creating an Instagram account.
How to View Instagram Stories Anonymously using Insta-Stories-Viewer
First, open up your favorite web browser and navigate to

www.insta-stories-viewer.com

.

Once you're there, simply type in the username of the person you're curious about or copy and paste the URL of their Instagram account into the search bar.

After that, just hit the Enter key or give the search button a click.

Now, watch as the clever bot takes the username you provided and starts doing its magic.
In no time, you'll find yourself on the next page. This page will showcase not only the user's info but also the collection of stories they've shared with the public.
Similar to Inflact, you can not only view Instagram stories but also download them anonymously using Insta-Stories-Viewer. 
The exciting aspect is that unlike Inflact, you don't even need to create an account on Insta-Stories-Viewer. The best part is that this service is entirely free for users. So, why wait? Visit Insta-Stories-Viewer.com now and start enjoying Instagram stories anonymously.
#3 InstaNavigation: User-Friendly Approach
Imagine being able to stay updated on the latest happenings on Instagram without revealing your identity. Look no further than InstaNavigation – your gateway to staying informed on Instagram without compromising your privacy.
InstaNavigation allows you to follow specific users without having or login to your Instagram account, keeping you updated on exciting news and even enabling you to download relevant content hassle-free.
Watch Instagram Stories on InstaNavigation without an account on Instagram
Follow the Steps Below:
Open your browser on your computer or mobile.

Type

www.instanavigation.com

and press enter.

On the home page itself, you will see a search bar. Just type the username or paste the Instagram account URL that you want to view the stories privately and press enter or click on the search button.

You will be taken to the next page, where you will find all content publicly shared by the Instagram User on IG.

Explore content and save it with ease. Regardless of your device, you can save photos and videos in high quality.
At InstaNavigator, their  primary focus is your absolute anonymity. Whether you want to watch Stories, download videos, or see who's engaging with posts – all this information is available to you.
One unique feature of InstaNavigation is its user-friendly approach. No need to log in, provide passwords, or set up an anonymous mode. Simply input the user's name, and you're good to go. This not only enhances security but also allows non-Instagram users to explore captivating profiles on the platform.
#4 Dumpoir: Watch IG Stories without an Account with the Best Experience.
Discover Dumpoir.com, another go-to web tool for viewing stories without an account.  Their specialized algorithm empowers you to explore the statistics of your Instagram account or others'. 
Dumpor lets you secretly view and monitor someone's Instagram Stories without needing an account. But that's not all – you can also use the account rate feature to see how popular your own account is. It gives you a clear picture of how much impact you have on Instagram.
Steps to Use Dumpoir.com to check out Instagram Stories without Signing into your account
Open your browser on your computer or mobile.

Type

www.dumpoir.com

and press enter.

On the home page itself, you will see a search bar. Just type the username or paste the Instagram account URL that you want to view the stories privately and press enter or click on the search button.

You will be taken to the next page, where you will find all content publicly shared by the Instagram User on IG.

Explore content and download it with ease.
The extensive statistics encompass profiles, hashtags, posts, followers, stories, locations, and more. Enjoy the freedom to download Instagram photos, videos, and stories anonymously and without limits. Experience Dumpor.com and effortlessly share your discoveries with friends across social networks.
Experience Instagram in a whole new way with Dumpor.com – your trusted source for insightful analysis and anonymous exploration.
#5 StoriesIG: Your Anonymous Instagram Story Viewer
Experience Instagram like never before with StoriesIG – your go-to destination for anonymous story viewing. Discover the power to watch Instagram Stories and save them without revealing your identity, all in a hassle-free and cost-free viewer.
Whether you have a @username or a direct link to a photo or video, StoriesIG's intuitive interface makes it easy to navigate and explore.
Simple Steps to View and Download without singing in to account
Launch

www.storiesig.info

on any browser.

Copy the username of the account with the story from Instagram.

Paste the username into StoriesIG's input field.

Click "Get Stories" to unveil the content.

Choose to download or view stories anonymously.
With its key features, you can seamlessly view Instagram profiles without leaving a trace, effortlessly download captivating videos, stories, IGTV content, and even trending Reels.
Keep entire carousel and album posts at your fingertips, and effortlessly store Instagram photos.
StoriesIG opens the door to anonymous story viewing from public accounts without any authorization hurdles. With its user-friendly functionality, you can explore Instagram stories incognito. Plus, it keeps you updated with exciting news and content to download – all at your fingertips.
While all of the above web applications work very well on any mobile browsers, there are specific Instagram Stories Viewer mobile apps available that you can install and use to see Instagram stories without an account.
Instragram Stories Viewer Mobile Apps for Android and IPhones (IOS)
#1. BlindStory: All You Need In One Package.
Looking to watch Instagram stories anonymously? Look no further than the BlindStory app.
It's known for its remarkable features, like secretly  viewing and downloading Instagram stories in HD quality. 
With easy navigation, you can explore stories from those you follow and search for specific users effortlessly. 
For automatic downloads of your favorite accounts' stories, the app offers a "story magnet" feature. Keep in mind that the free version has limits, but a premium subscription unlocks all features. Available on iOS and Android, BlindStory is your go-to solution.
Moreover, BlindStory is a powerful tool for instantly reposting story photos and videos on your Instagram. No need for screenshots – share captivating content directly to your stories.
 It also simplifies tracking your favorite accounts' new stories. Just add them to your favorites, and BlindStory organizes them separately for easy access. 
Enhance your Instagram experience with BlindStory's convenience and possibilities.
Below, the download links to the apps.
#2. Inscognito – Instagram Story Viewer
Inscognito is here to make enjoying Instagram Stories easy and private. With just one click, you can watch Stories on your phone without leaving any marks. 
See stories before they go away and try out Inscognito's Story Viewer with cool features like big and clear screen, simple navigation, an Instagram-style look, and an easy-to-use design. The app is always being improved to ensure that it functions properly and looks excellent. 
Explore your favorite account Instagram Stories in secret using the app's easy design. You can watch day-long stories without anyone knowing, easily find highlights, and follow your favorite accounts. 
Inscognito (here the link to the free app on the Google store) even has a safe video player for a secure and fun time. Enjoy Instagram Stories in a whole new way with Inscognito's smooth and private style.
#3. Storify: Ultimate Instagram Stories Viewer Mobile App (for IOS only)
With Storify, you can effortlessly save and download stories from the users you follow, all while enjoying an ad-free experience that preserves the immersive nature of the content.
Storify ensures your privacy with its incognito story viewing feature, guaranteeing that the stories you watch are not logged for the users you're viewing. Explore and save contents in accordance with privacy rules, all with just a tap. 
The way the app looks and works gives you a really great experience when you're watching stories. You can enjoy Instagram stories on a big screen that fills up the whole page, and you won't feel like you're looking at a small space. 
Plus, with a Pro membership, you can eliminate ad interruptions and browse through stories seamlessly. Keep in touch with the accounts you follow by getting notifications when they share new stories. This way, you won't miss any of their updates. 
Discover the exciting way to explore Instagram stories with Storify without having an account on Instagram.
How To View Instagram Stories Without Using Third-Party Apps?
Apart from above mentioned web tools or mobile apps for Instagram Stories Viewing there another 2 way by that you can view IG Stories anonymously.
Here's an alternative trick to watch someone's Instagram Story without them knowing:
Use Airplane Mode on Your Smartphone
This isn't an official method, but it works. 
Here's how:
Open the Instagram app on your iPhone or Android phone. Go to the profile of the user who's Story you want to see.

On the profile page, turn on airplane mode. For iPhones, swipe down from the top-right corner and tap the airplane icon. On Android, pull down twice from the top of your screen and tap the airplane icon.

With airplane mode on, tap the user's Story to watch it.

Once you're done watching, completely close the Instagram app on your phone. Make sure to fully close it, not just minimize it. This way, there's no trace of your viewing.

Turn off airplane mode and connect to the internet again. Instagram won't send a notification to the user that you've seen their Story.
View Instagram Stories Secretly Using a Second Account
If you're eager to watch someone's Instagram Story incognito, consider utilizing a second Instagram account. 
Whether you opt to create a new account or make use of an existing secondary one, this method allows you to view Stories while maintaining your privacy.
When you view a Story using this approach, Instagram will disclose your secondary account's username to the Story's owner, effectively concealing your primary account's identity.
 By employing a separate account, you can discreetly observe Stories without leaving a trace.
In conclusion, while Instagram's rules generally require you to have an account to view Stories, there are ways to circumvent this and watch Instagram Stories anonymously. 
Various third-party apps like Inflact, Insta-Stories-Viewer, InstaNavigation, Dumpor, and StoriesIG provide means to explore and even download Stories without the need to create an Instagram account. 
Additionally, the airplane mode trick and the use of a secondary Instagram account are alternative methods for viewing Stories while maintaining privacy. 
While these methods offer the ability to watch Stories incognito, it's important to be cautious about privacy and ethical considerations when using third-party apps.