All of us experience writer's block at times. This hinders our ability to write to the best of our abilities. And hence, we look for new ways to create great content with these AI copywriting tools. 
These tools assist human content creators by helping them become more productive and complete more tasks in a shorter time.
If you struggle, they can help you start the brainstorming process. They can also create comprehensive material with minimal human effort. 
And we have tested and reviewed many of the top AI writing tools on the market nowadays. So for today, we will be seeing an in-depth review of WordHero – one of the most popular. 
Without further ado, let's start the review!
Add a header to begin generating the table of contents
WordHero is a well-known AI writer application that enables users to swiftly generate blog entries, captions for social media, email, sales copy, and much more. 
It is a writing tool that leverages artificial intelligence (Al) and uses OpenAI/GTP-3. 
The company is U.S. based, and WordHero was launched in early 2021.
As mentioned before, WordHero employs the most up-to-date version of the language model known as the GPT3, which was created by OpenAI Laboratories.
This advanced language model employs 175 billion factors to predict new material and eliminate stuff that already exists. This makes it possible to generate writing that is both logical and correct, as well as devoid of any instances of plagiarism.
It is important to note that the language model used in WordHero is not only powerful but also very fast. It takes less than 5 seconds to generate an entire paragraph of text.
You just have to describe your product by filling WodHero's input fields, and the AI will quickly generate for you a piece of text based upon your keywords and requirements.
How does WordHero Interface look?
The user interface of WordHero is uncomplicated. It has a color palette that is both contemporary and appealing and is quite simple for the eyes. 
In the dashboard, you will discover a list of AI tools that may be utilized in content creation.
From the hamburger menu on the right, you can access all the other available choices, such as settings, your profile, and future development requests. 
It also features a Long-form Editor. This will be  explained more deeply later in this article.
No steep learning curve is associated with using WordHero's UI, making it ideal for first-timers or people who need to quickly get things done.
Let's have a look at the three most relevant WordHero's features.
WordHero supports a total of 108 different languages.
Also the support is mulit-lingual. In fact, other than english, it can be provided for Hindi as well as for a large number of other Indian languages, including Gujarati, Sindhi, and Marathi.
Their linguistic options are currently still in the testing phase of its development. Therefore, you may find more languages in the future.
When you are communicating anything in writing, your chosen tone is significant.
When it comes to leaving the right impression on readers, the tone is quite crucial!
WordHero is not like pretty much any other AI writing programs out there. You don't receive pre-defined tones.
In fact, a blank text box is available for you to use where you can manually enter the tone you want your article to have. 
But consider that the tones cannot be changed, although they may be tweaked. Because when we tested the outputs using a variety of tones, we did not notice any significant variations. But as it is now in the Beta stage, we expect that when it finally releases, it will have significantly increased functionality!
WordHero includes more than 65 different usage cases, catering to a wide variety of users engaged in content-related activities. Take, for instance:
Grammar Corrector is only one of the many tools available to 

content writers

; others include Sentence Expander, Sentence Rewriter, Analogy Provider, Blog Paragraphs, Blog Intros, Tone Changer, and many more.

When it comes to 

copywriting

, sales page headlines, and other similar tasks are available. Also, copywriters can make use of the AIDA HSO/PAS/HSO Formulas.

Startups and established companies

 may benefit from coming up with ideas for brand names, product names, product descriptions, startup slogans, startup ideas, startup elevator pitches, startup value propositions review responders, and many other types of responses.

Ad Agencies and Marketers

can employ Google Ads, Facebook Ads, Provide Ideas, Lead Magnets, and other Marketing Tools.

Post Ideas for Social Media, Social Media Bios, Captions, LinkedIn Bios, and other resources are available to

Social Media Managers

 for usage.

Fictional stories, poems, food recipes, song lyrics, and fictional story narration books are some resources that

creative professionals

might draw upon.
It's now time to see WordHero in action, and see how their different tools perform.
WordHero Testing: Use Cases with Examples
These use cases are a boon to bloggers, copywriters, and content writers. When we tested this tool, we reviewed all available tools; here are a few attractive tools to check on. Let's see them in detail!
Attention, Interests, Desires, and Actions are the factors that make up the AIDA model. Copywriters utilize this idea to produce compelling introductions, sales letters, and emails.
WordHero is capable of producing anything from one to three outputs, and it displays the total number of words generated at the bottom of the screen.
We tried to make some AIDA content on LenosTube, and the following are some instances of the results we got from doing so.
WordHero typically produces outcomes that are of high quality. They do an excellent job of encapsulating the essential ideas of each segment. 
You can also change the inputs or offer more descriptive inputs to examine how the changes affect the results, or get results that better match your intent.
Utilizing this tool will allow you to expand your bullet points into a cohesive paragraph. As a way to test this out, we used a recipe for lemonade. We also used the "funny" tone. The outcome is as follows…
It did an excellent job capturing the fun and creating a humorous version of the whole preparation. If you are a food blogger, you may use this tool to help you write engaging content for your site!
Content Rewriter merely modifies the text you provide. See what happened when we fed Content Rewriter some basic, unappealing information on the value of happiness in one's life.
This is a beneficial tool. In particular, we like the second and third results. It can take dull sentences and restate the topic more excitingly.
If your writing skills could be stronger, this tool can assist you in making your words read more smoothly.
Is your job related to sending an Email? Then this tool is a perfect fit for you! Just fed the tool with your email's subject and the tone it should be. Within a fraction of a second, Wordhero is able to generate a few outputs. 
For instance, we have added a topic about Salary hikes; here is the result.
Before buying your product, FAQ questions help your users clarify their doubts. So creating clear and precise FAQs is crucial. Still, if you need help figuring out how to produce those, then Wordhero will help you!
This tool will build FAQs for the given description. For instance, we have fed the details about the TheYtLab provider, and it provides a decent set of questions, which you can see on the screengrab.
This tool will give you logical facts, examples, and data to support your arguments. 
These are the outcomes of our claim, "Apple a Day Keeps the Doctor Away."
But this was the only variation that offered logical reasons. Many of the statements We attempted could have yielded more effective results, so this tool definitely needs more work.
Are you also a slave to perfecting social media captions and titles? WordHero's social media tools can help you save time.
Right now, it only offers a few tools to create social media content. They should expand their capabilities in the future, We hope. But let's see what they have.
This tool can help you develop title ideas for YouTube videos or other social media. Here are the titles we created for a topic related to downloading Google Docs.
The titles it generated were very appealing to us. These titles could be used not just for videos, but also as blog titles, social media posts, and so on!
This tool can be useful for you if you intend to make the intention of making a video on a particular subject but are struggling to come up with ideas for it. 
You only need to choose a social channel (either YouTube, TikTok, or Facebook) and offer a brief summary of your channel's content.
Here are the findings from our investigation on possible video topics relating to "AI writing assistance."
We were very impressed with the wide variety of concepts that WordHero presented. These concepts are really intriguing, and there is no doubt that they would be included in the list of trending topics. What are your thoughts?
It can be hard to think of creative ideas when your job revolves around social networks. Let's find out if WordHero can assist.
A bit, yes. These are the results of our search for ideas on social media posts relating to 'Cooking.'
They were good and generic. We expected more creative and out-of-the-box outputs. 
They can be helpful, but not something you can rely on multiple times. We are hopeful that they will continue to improve this tool.
This artificial intelligence (AI) tools for business may assist you with any business-related material, regardless of whether you are just beginning a new firm or actively searching for business ideas. Let's start with the most popular ones!
Converting features into advantages is a crucial component of writing content for websites. Doing so could be challenging at times; hence, having this tool available is beneficial.
In this section, you will need to submit a brief summary of your product and a list of its features in bullet point format. 
The following are the outcomes of our efforts to design features that would be advantageous for a Keyboard…
It is acceptable, but we hoped it would elaborate on the sentences and provide more information about the benefits in greater detail. This tool merely rewrites the features into one-line advantages, which are only sometimes valid and can be misleading to potential customers. They ought to make it more understandable.
A good product description is a big part of how well a product sells. If you need help thinking of how to describe a product, this tool will help. All you have to do is give a brief description of the product in the input.
Here is the description for the Google spreadsheet that it made.
We enjoyed how it went into more detail about what we said and how the features helped. Overall, it's a valuable tool that gets the meaning and importance of the inputs right.
Emails, website copy, blog posts, and more all fall under the broad umbrella of "marketing content." In this section, we will examine the most valuable resources available.
Blog introductions have historically been looked down upon by content writers. Check out this tool when you are at a loss for what to write in the opening paragraph of your blog when you want it to be intriguing. You are alone responsible for providing a topic. The use of a specific tone of voice is not required.
These are the results we got when we tried to construct an introduction with a creative tone for the article "Use of AI writing tools."
In general, it did an excellent job of expanding upon the subject, and the outcomes were satisfying. Nevertheless, We had the impression that we were using a Paragraph Generator rather than an Intro to Blog Post Generator. The writing of a blog introduction is difficult since it demands an appealing and catchy opening to attract the readers' attention.
The results that were obtained by this tool were not strong enough to serve as an introduction. However, these are still acceptable outcomes for someone who is just starting out.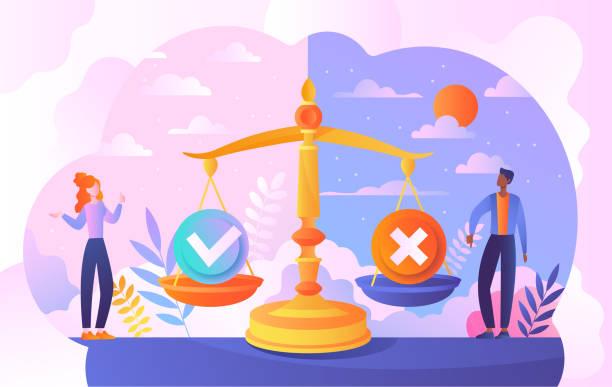 On a business website, the About Page is one of the most important parts. It not only tells people essential things about your business, but it also shows them what you stand for and how you think.
So, if you're having trouble putting together an "About Us" page for your website, why not use this tool? Here are the results of giving inputs that describe our website in an excited tone.
We liked the short, sweet paragraph about our website that it made. This was the only option that had all of the pointers we listed in the input. All the other options were just variations on one input.
Overall, we liked the way the output was written. It was exciting and could also be used to write social media bios. But they can make it better by adding in all the inputs.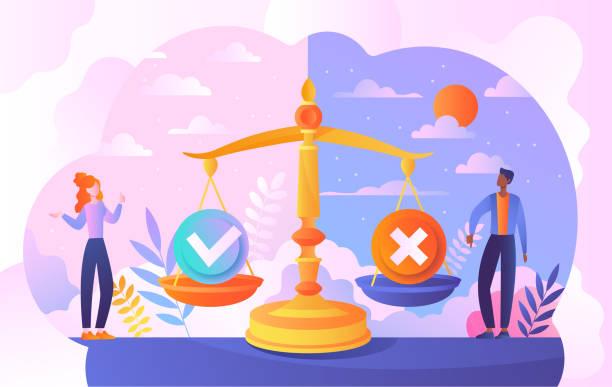 WordHero has two plans and a lifetime deal!
Plan1 : The costing of this plan is $49 per month. You can generate unlimited content and can access all the writing tools. Long-form editor and keyword assistant access is cool and perfect. Available in 108 languages and anytime cancellation is possible.
Plan2 : A monthly investment of $348 is required to maintain this plan. You have complete access to all of the available writing tools, and can develop content at will. Having quick and easy access to a long-form editor and keyword helper is awesome. It's possible to cancel at any time and there are 108 languages to choose from.
Let's examine what those who have already used the service have to say about the product. Wordhero.co has 4.0 out of 5 on trustpilot and proving it's quality.
Check out this users experience, below!
In conclusion, WordHero is an excellent writing tool with many features that make it a great option for writers of all levels. It's easy to use and supports over 100+ languages, making it a great choice for creating content for global audiences.
We believe that AI tools have a lot of potentials to help improve content accuracy and tone. However, they need a lot of refinement to reach their full potential. With the fast pace of growth in the AI industry, we sure that more powerful tools will be launched in the near future.

Anyhow, we hope that you liked reading this WordHero Review. Have you used any AI writing tool on your blog? Did you seek it out? Mention your feelings in the comments below.