If you are a busy website owner, juggling multiple blogs and niche websites is a challenge to generate new content consistently. Writing content can be time-consuming, especially when working alone with numerous sites under your supervision. 
While hiring someone to create content is an option, it may not be financially feasible. One of the easiest solutions can be using an article spinner or auto spinner tool. 
An automated content rewriting tool like WordAI can be incredibly useful. Imagine being able to take existing text from the web, input it into an automatic spinner or content rewriter, and obtain unique content effortlessly. 
But does WordAI live up to its claims?  Does it deliver high-quality spun content?
To find these answers, we've personally purchased and extensively tested WordAI. 
Let's have our confusion cleared away.
Add a header to begin generating the table of contents
WordAI is part of Glimpse, a US-based company located in Towson, founded by Alex Cardinell in 2011. It is the same company who owns Article Forge.

WordAI, a popular tool for rewriting content, offers automatic spinning capabilities that go beyond individual word substitutions. By rewriting entire sentences and paragraphs, WordAI allows users to obtain fresh and unique content effortlessly.
This tool exclusively supports the English language, making it an ideal choice for English-speaking users seeking content variations.
According to WordAI's official page, its distinguishing feature lies in its ability to discern the meaning of words and select synonyms that maintain coherence. With WordAI, your content undergoes a comprehensive transformation, enhancing its Originality and uniqueness.
If you've had experience with content-spinning software (such as SpinnerChief), you're likely familiar with the benefits they typically offer. 
Nonetheless, WordAI sets itself apart with several distinct features often absent in other article spinners; let's see them now:
Automatic Rewriting of Sentences and Paragraphs:

While many content spinners offer this functionality, WordAI excels at

comprehending not only individual words but also the overall meaning and connection of phrases within sentences and subsequent paragraphs

.

Comprehensive Understanding of Word Interaction:

WordAI goes beyond mere word substitution by

grasping the intricate relationship and interaction between different words, ensuring coherent and well-crafted spun content and synonyms.
Grasping Concepts and Ideas:

Before commencing the spinning process, WordAI extensively

analyzes the entire text, understanding its general and specific implications. This in-depth understanding enables the software to create remarkably unique sentence and paragraph variations.
Title Generation:

By thoroughly apprehending the content before spinning, WordAI possesses the capability to generate

high-quality titles

that accurately capture the essence and meaning of the article.

Text Enrichment:

It has the ability to

identify and incorporate Latent Semantic Indexing (LSI) keywords

, enhancing each rewrite and producing content that is even more distinct and varied, and which also ranks better on Google.

Spelling and Grammar Error Elimination:

While rewriting your text, WordAI

automatically rectifies any spelling or grammar mistakes,

ensuring that the final content is

polished and error-free

.

Natural Sentence Splitting:

Recognizing the importance of clarity and effectiveness, WordAI

effortlessly splits lengthy sentences into shorter, concise segments that retain their natural flow. This enhances readability and improves the overall impact of the spun content.
WordAI provides users with three spinning options to customize their content generation. Those are:
More Conservative: Opting for the More Conservative option ensures highly readable spun content. However, it's important to note that this choice may result in fewer unique variations of your content since fewer synonyms will be utilized for word substitutions.
Regular: The Regular option strikes a balance between readability and uniqueness. By selecting this setting, you can generate multiple unique versions of your content while maintaining a high level of readability. It is considered the optimal choice as it achieves a harmonious blend between human cognition and the uniqueness of the generated content.
More Adventurous: The More Adventurous settings come into play for those seeking the utmost uniqueness in their rewritten content. While this option produces the most unique variations, it is crucial to remember that readability might be somewhat compromised.
How WordAI Works (+ Testing)
Here's how WordAI work: 
Simply copy and paste the existing content or the piece of content you wish to recreate. 
Then, select the desired number of rewrites and choose the spinning mode. 
Finally, click on the "Rewrite" button. Within a minute, WordAI will provide the results with Spintax.
In the previous versions of WordAI, there were more options to choose from in terms of content quality. These included "Extremely Unique, Very Unique, Unique, Regular, Readable, Very Readable, and Extremely Readable." 
However, WordAI has evolved with the latest trends and enhanced user-friendliness, resulting in a simplified approach. 
What truly astonishes us is the uniqueness of each entry. To assess its quality, we tried with 5 rewrites in Regular mode, and the results were awe-inspiring. WordAI delivered high-quality and uniquely generated output. 


Check the carousel and Video for a better understanding.
Now, let's have a look at the different features that WordAI has to offer.
WordAI initiates the process by thoroughly rephrasing every Sentence multiple times. It then proceeds to modify each variation, both at the phrase and word level. This intricate approach builds a hierarchy of intertwined alternatives, enabling WordAI to produce an impressive array of up to 1,000 superior and distinct rewrites derived from a single article.
Once you utilize WordAI to spin your content, you have the option to view the comprehensive spintax. Just below the spintax, you will find several spin versions that have been generated based on that particular spintax.
In the event that you find any section of the spun content unsatisfactory, you can effortlessly amend the source material (spintax) to rectify any errors or inconsistencies.
The same technique can be applied to address unsuitable words or phrases until the content aligns with your desired outcome. However, in our personal opinion, if you find yourself needing to edit the spintax manually, then the purpose of using WordAI becomes questionable.
The functionality of the Bulk Rewrite option closely resembles that of a regular rewrite process. However, it distinguishes itself by incorporating the convenient bulk import feature, allowing users to add articles in large quantities effortlessly. 
Instead of individually pasting articles, you have the option to upload a .csv or .zip file containing your entire batch of articles. This streamlined approach saves time and effort, making it a highly efficient method for handling large-scale content rewriting tasks.
Within the "Side menu," an option labeled "Saved Articles" awaits your discovery. This option will seamlessly transport you to a dedicated page housing a comprehensive compilation of all the articles you have diligently saved.
As your eyes scan the page, you will notice the presence of previously stored files. A mere click on the article's name will transport you to the rewrite page, allowing you to edit or copy your content.
Moreover, three additional actions can be executed upon your saved files alongside the option to rewrite. In fact, you can also delete, download, and view the article. These functionalities empower you to manage and manipulate your cherished articles conveniently.
WordAI recently unveiled an innovative capability that adds a touch of humanity to your content, aiding in its seamless integration without raising suspicion in AI detectors.
With the assistance of WordAI, the transformation of machine-generated text into human-like language has become remarkably swift. Generating high-quality content that convincingly resembles human writing will take mere seconds.
WordAI seamlessly collaborates with various AI-generated text sources, including ChatGPT, Jasper, Article Forge, Copy.ai, Writesonic, and numerous others. Its purpose is to skillfully reshape its output, ensuring that the final result appears genuine and effortlessly natural when subjected to tools that check for human originality.
The Seamless Integration of WordAI with Third-Party Tools
By leveraging the power of the WordAI API, you can seamlessly incorporate it into a third-party tool. This integration extends to renowned platforms like Article Forge, and an array of other exceptional tools.
Furthermore, the flexibility of the WordAI API allows you to effortlessly integrate it with your very own custom tool or product. Simply follow the encyclopedic instructions provided on the API info page, and you'll be well on your way to harnessing WordAI's capabilities within your unique solution.
Who is WordAI suitable for?
Content Creators
WordAI is an invaluable tool for content creators, helping them produce high-quality, unique content more efficiently.
It provides content creators with the ability to generate multiple variations of an article, ensuring fresh and diverse content for websites, blogs, or social media platforms.
It enables content creators to reach wider audiences by producing content in different tones, styles, or languages, catering to diverse reader preferences.
SEO
WordAI is an indispensable tool for SEO professionals, offering them the means to optimize and diversify content for search engine rankings.
By creating spun content with WordAI, SEO experts can target multiple keyword variations, enhancing the visibility and relevance of their content in search engine results.
WordAI's spinning tool helps SEO professionals avoid content duplication issues and penalties from search engines, as it generates unique variations of the original content.
It assists in link-building strategies by providing SEO professionals with diverse content options to distribute across various platforms, attracting more backlinks and improving domain authority.
It assists in adapting the same content for different platforms, such as social media or guest blogging, allowing SEO professionals to expand their reach and increase brand visibility.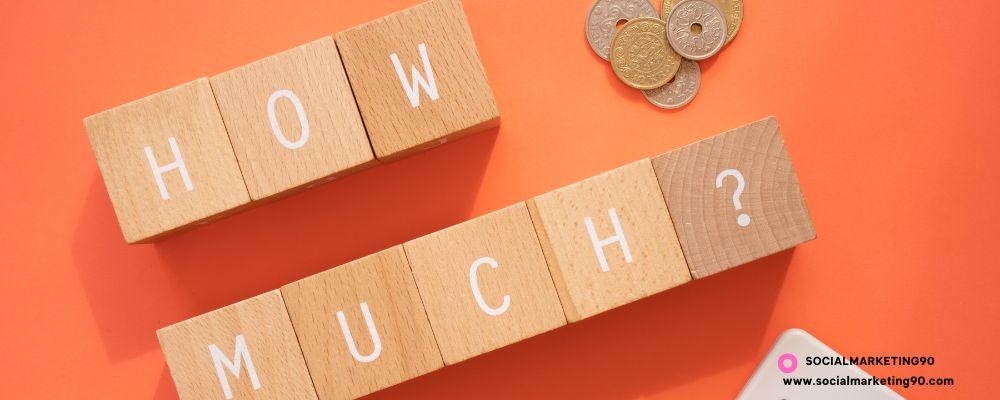 WordAI has both monthly and Yearly plans with Enterprise option. Users will get a 3-day free trial along with a 30-day money back guarantee.

Monthly & Yearly
Sentence and phrase level rewriting
Enterprise
All standard features plus:
In Capterra, WordAI has a higher percentage of favorable reviews and a score of 4.1 out of 5. Here are some user ratings for your convenience.
Can I use WordAI for free? 
No, WordAI is not available for free. It offers different pricing plans to access its features and services. However, WordAI has a 3-day free trial to check its features.
How much does WordAI cost?
The pricing of WordAI varies depending on the plan you choose. Currently, they have two plans; their pricing starts from $57 per month. 
Is WordAI detectable?
WordAI has implemented the feature "Avoid AI Detection" to help make its content pass as human in AI detectors.
What is the word limit for WordAI?
WordAI does not impose a specific word limit for content. It can handle both small and large texts, providing rewriting capabilities for various content lengths.
Who owns WordAI? 
WordAI is owned by Alex Cardinell, the Founder & CEO of the company. He started WordAI in 2011.
Does WordAI really work?
Yes, WordAI is a well-established tool for rewriting content. Its advanced capabilities go beyond simple word substitutions, allowing users to obtain fresh and unique content. However, the effectiveness may vary depending on specific use cases and requirements.
Can WordAI rewrite technical content?
Yes, WordAI has the capability to rewrite technical content. It can handle various topics and domains, including technical subjects, providing users with content variations while maintaining coherence. Still, it needs manual checks for more accuracy.
Is WordAI legit?
Yes, WordAI is a legitimate tool for content rewriting. It has been in operation since 2011 and has gained popularity among users seeking unique and original content.
Finally, with complete detail about WordAI, we guess you can conclude regarding its effectiveness. As bloggers, reviewers, and content creators, we have used many rewriting tools, and still, we are exploring many ways to produce quality content with less effort.
And rewriting tools like WordAI are precious in that sense. But what makes WordAI more special to us? In accordance with the recent trend, as AI content is ruling Google nowadays, it's really hard to bypass the AI content detectors. At that time, the "Avoid AI detection" feature dramatically helped us.
Some people may question how spun content can rank on search engines or produce quality output compared to the original content. Well, the answer is simple: the effective usage of tools will always yield a good quality output. And if you are going to use the content on some major website or project, make sure to proofread it to ensure it is fully readable.
That wraps it up, guys! Let us know about your thoughts or questions on this tool in the comment section. We are eagerly waiting to address all your queries. See you all in the next exciting and nail-biting review. Until then, stay safe!