Are you a Product Reviewer, not very much into public appearances but wants to make engaging videos without spending much time and money on them? 
No worries; we got you an excellent tool to fulfil your needs in a matter of seconds. After curious research and testing, we found many AI video tools to do our jobs. 
So for today, we're going to review one of the tools that we use for video editing.
Meet "DeepBrain AI STUDIOS", an AI Text to Video tool that will create a stunning, engaged video in seconds with AI Humans!
This review will look at what it can do and how it works. 
So without further ado, let's start the review!
Add a header to begin generating the table of contents
What is Deepbrain AI Studios?
DeepBrain AI Studios is a cutting-edge technology company that has revolutionized how videos are created with its state-of-the-art AI video creation tool. 
The company is based in California, United States, and launched its service in 2016.
With this innovative software, users can generate high-quality videos using introductory text in just minutes. 
The process is simple; users just need to prepare their script and utilize the Text-to-Video feature to receive their first AI video in less than 5 minutes.
This game-changing technology has made it possible for individuals and businesses to create professional-looking videos without needing any prior video production experience or expensive equipment.
Also, DeepBrain supports ChatGPT, so you can use ChatGPT to generate a script within a minute.
DeepBrain has many features, and it's really a good pick for those who rely entirely on AI tools. 
Such as: 
Text to Video 
Wide range of Templates 
Languages 100+ Video Actor
Now, let's get to know the features of DeepBrain, starting with these two.
Losing a loved one is really heartbreaking and will always be a missing spot in our hearts. And Rememory helps fill up that missing spot by restoring the appearance of people who passed away. 
It is an incredible AI technology-based memorial hall with photos and videos. That allows people to have a conversation with their loved ones who have passed away! 
So how does Rememory work? The process is quite extensive. 
It requires about 7 hours of interview and filming, but the end result is a virtual human that's created with every aspect of your loved ones copied with deep learning technologies. From their physique to their voice, every detail is captured to create a truly lifelike experience. 
It's amazing to think that we now have the ability to keep our loved ones close even after they're gone.
PowerPoint to Video Converter
Just imagine your PPT slide is full of text and images. How burdensome will it be to present them? If there are lots of animation and transitions, it's always heavy work to proceed with.
This is where the PowerPoint to Video Converter feature comes to your rescue! You convert your PPT to an engaging and data-driven video with AI Humans, it's that simple. 
How does PowerPoint to Video Converter work? 
Simply as same as the Text-to-video method. 
Upload the PPT. 
Pick the AI Avatar. 
Select the Language. 
Generate the video (Here, you can choose your preferable video format). 
Once done, download the video.
This feature is simple to use. All you need to do is, Create a script
Choose AI Actor (Either 2D or Virtual or 3D)
Export. That's it, Voilà! Your first AI video is done. 
Let's break down the process in detail now: 
STEP-1 Choose the Template you're looking for. For instance, we have chosen "Default Template

."

STEP -2 Insert a Script. 

Either you can write on your own or Click on ChatGpt Icon and generate the script by clicking on "

Generate Draft

," once done hit "

Add Generated contents to Editor

"

STEP – 3 Choose AI Models. You

can customize their appearance with the available options. Currently, AI models have Real, 3D, and Virtual type models. Apart from this, you can change the background, add Background music, Text fields, Images, Subtitles, and more. 

STEP – 4 Pick the Voice. 

Currently,

Deepbrain has 80+ supported languages

, and you can choose a wide range of voices from the database by clicking on the Voice button. And you can always preview the audio output by clicking on the "

Audio Preview

" button. 

STEP – 5 Export is the final step.

 Once voice, AI model, and scripts are checked and customized according to your needs, click Export, and the video will be synthesized and generated within 5 minutes.
There is also a URL to AI Video feature available; simply insert the URL link, choose the template, and click "Create AI video" to get your AI Human video.  
This allows you to turn blog posts into videos quickly, for instance.
If you want a complete, detailed guide for this process, check this comprehensive guide by DeepBrain.
Unlike other tools, Deepbrain has a wide range of mobile and web templates. You can always pick a template and customize it according to your needs.
The above ones are some of DeepBrain's famous and traffic-driven used case templates.
The DeepBrain languages section is awe-inspiring! It supports over 80 TTS languages and boasts native AI avatars.
It means that AI Studios can create AI videos in any language or accent, which is incredibly useful for businesses that want to reach a global audience in an authentic way. 
And the best part is that you can expect high-quality AI language videos that can help you achieve your business goals.
If you want to make a video with AIstudio, you can choose from more than 100+ different AI humans, so you definitely will be able to find a good fit for your project. 
Apart from this, they have 3D characters too! Currently, they have Panda and Shiba. It will get expanded for sure.
SHOULD YOU USE AI STUDIOS?
If you want more control over the final product and want it to be of higher quality, then consider going the traditional route with your video creation– meaning use a real voice-over and a real human. 
Then again, if you want to make professional-quality videos with minimal investment in the shortest possible time, Deepbrain's AI studios are the way to go. 
You may even utilize both methods for different audiences. And utilize Deepbrain as a video marketing tool will likely simplify your efforts.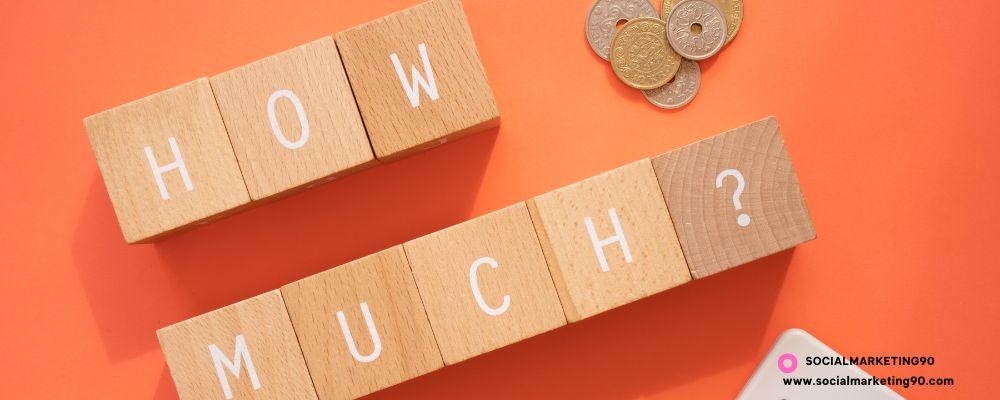 AI Studios is free, but to use advanced features, you have to upgrade premium level. You can pay based on the minutes of video you generate. 
Currently, two paid plans are available: Starter and Pro  category. For the enterprise plan, you need to connect with the sales team.
Starter
Ideal Plan for
Those Just Starting Out
PRO
Ideal Plan for
Those who are in Pro Stage
Curious about what are people saying about DeepBrain AI Studios? 
As usual, we dig the web for you to find the online reputation of this product.
On the review website G2, AI Studios holds an overall 4.6 rating out of 5, which is quite unreal to believe. With tools, getting this much score nowadays takes a lot of work. 
Check a few of the screengrabs of users' reviews below.
If you're a beginner, you must give it a try. Also, it free to use.
Can AI studios be used for free?
Yes, it can be used for free. However, you cannot access some of its premium features.
Does AI Studios have API support?
Yes, it supports API.
How many languages does AI Studios support?
Currently, more than 80+ Languages are supported.
Is it legit to use?
Yes, It's a legit tool to use and safe.
We have reached the climax part now. If you wonder why users love this tool, it's because of its interface and the abundance of choices to choose from.
It may slow video rendering times, but the output is top-notch. When it comes to AI Humans, it just looks like Real humans, which hardly be found elsewhere.
Their lip-syncing technology is accurate and it's engaging too. So far, with its output, we were satisfied, and that's why we've decided to do this review.
And that's the wrap! if you ask us if we will recommend this tool or not, we are 100% sure we will. So, a big, fat YES to this tool!
So, check this AI tool and let us know your feedback. And meet you all in the next thrilling review; until that, stay tuned safe