Creating videos is a time-consuming process that can be made even more difficult by finding suitable background music. Filmstro is a unique service that provides customized and royalty-free soundtracks for your videos and games, greatly simplifying the process.
Filmstro has a library of dynamic music from which you can create the soundtrack for your creation. You can choose from a variety of styles and genres to find the perfect fit for your project. You can also customize the music to suit your specific needs.
Creating a soundtrack with Filmstro is simple. You can get started in just a few minutes and have a finished soundtrack in no time. You don't need any special skills or experience to create custom tracks, when using Filmstro.
But, is Fimstro worth it? What are the cons? Are the tracks good? We are here today to answer these questions, and much more.
Add a header to begin generating the table of contents
Filmstro is a royalty-free music platform from a popular music & tech startup. It has a respectable collection of a few thousand tracks, and the website and desktop application allow you to use the sounds in your movies and videos with minimal modifications. 
Genres and moods organize the content library. When you find the sound you want, Filmstro makes it easy to click a button to download the required file, and you are done.
The Filmstro Audio Library
Filmstro's library has thousands of tracks with different types of music for different types of movies. On top of that, each track can be further customized using the built-in editor and by adding hits and beats.
This means that, potentially, you may create an unlimited number of completely unique and original tracks. 
To get started, you can choose your favorite Genre such as: Ambient, Cinematic, Classical, Electronic, Hip Hop, etc.; or by Mood, such as: be careful, be happy, don't roast me, play fair, etc. 
You may also use, as filter, the Movie genre or An instrumental canon: piano, drums, etc. 
The sound quality of the tracks is great, but we will see how it compares to other similar libraries later in this article.
Filmstro software is an innovative and easy-to-use mixer that lets you put together the perfect soundtrack for your next movie or project TV. Instead of making mixing audio a complex task, it provides a palette of gestures that you can attach to the main track, much like brush strokes to a portrait.
You don't need any audio engineering or production experience to customize tracks.
The unique selling proposition of Filmstro is not its audio collection, but rather its user-friendly slider bar, which gives you the ability to modify your music based on three essential variables. Let's find out what they are, shall we?
The addition of Momentum Bar provides the song with additional depth and intricacy.
Depth bar adds fullness to the sound. You may utilise this to draw attention to a particular moment or to give it a more dramatic effect.
The power bar gives you the ability to ratchet up the volume of the song and give the sound additional vibrancy. As the bar rises, you'll be able to hear a greater variety of instruments.
Let's see the features available in Filmstro in detail.
Utilizing this tool, you are able to move the whole music from the left to the right half of the period that you have specified.
To be explicit, you may crop your audio from either the left or right end with this tool to just maintain the section that you need.
Move start and end time of sound track
Video editors will appreciate this. Using this tool, you may change the beginning and ending times of your track if your clip is longer than 10 seconds but you just want the music to play for 10 seconds total.
Beat markings, which can be seen over the track, are included in each and every one of the audio files contained inside the Filmstro Library.
Filmstro gives us the ability to slide them around, which makes it much simpler for us to synchronize them with our keyframe modifications.
If you need to synchronise your music with a certain scene in your video, this option is also quite helpful for accomplishing that task.
You are able to make live adjustments to the momentum, depth, and power of your track as it is playing with the assistance of this tool. You also have the option of manually adjusting the keyframes to get a finer level of editing precision.
How does the Filmstro client dashboard work?
Filmstro's dashboard may not be accessible to anyone, but we purchased and tested the product for you, so here we will show you a bit of the inside. 
The client dashboard allows you to search, preview, and download music instantly. It is designed for royalty-free music lovers to download their favorite tracks in an efficient way. 
Certain criteria can be entered to find the perfect music, such as genre, mood, instrumental music, etc. You can search for music manually or use the filters to access the best fit for your project quickly.
The radio station results show the song's duration, tempo, album, categories, etc. 
Most importantly, it lets you preview it via the "Play" button; however, you'll have to buy the track or a subscription if you want to download the song.
How does the Filmstro app work?
The best way to edit a video along with its music track, is to use the Filmstro desktop app. 
There are three important metrics that you can control: The Momentum bar, the Depth bar, and the Power bar. You can control these to create different emotional possibilities and to define audio movements. 
Control the three metrics to adjust the movement of the music. Find out what you enjoy and adjust it to create the next part of your track, to match the rhythm of your video footage.
After you have optimized your finished project, you can convert it to an audio or video file. You can export your finished project separately from the music track or as a whole track package with all elements included!
Checkout the whole process of walkthrough below!
Incase you have a basic free account, and wants to edit the track as PRO, you should use this blue pencil tool(overlays on the track). It will redirect to the web-app. where you can edit the track without any struggle.
Filmstro is suitable for editing various types of videos such as weddings, documentaries, B-rolls, short films, etc. You should definitely download it if you are a sound enthusiast and want to fine-tune the music.
How Does It Meet Your Needs?
Filmstro is software that consists of an extensive library of royalty-free music. Users can use this music for background music for their online and social media videos. In addition to this feature, Filmstro also includes a built-in slider system. 
The interface is designed to be as easy to use as possible and offers a range of volume options based on plot development, momentum, and physical force. 
Filmstro lets you drag and drop music into different parts of video clips, edit them as you see like them to fit, and use them in your film production.
While Filmstro is a good video marketing platform, it's not for everyone because it only works on a subscription based on videos that one user produces. 
Why You May Need Music?
Not all music is meant to be listened to as background music while talking or sitting in front of the TV. In fact, most art is meant to be heard and tell a story. Using music in your video content can enhance the mood, tangible experience, and impact that this content gives off. Make sure that thought-provoking music is carefully chosen and well-placed in your videos to best convey the mood.
Check out the pricing plan available in Filmstro; for more details, you need to connect with the support team to pick the specially tailored plan for your needs.
YouTuber
Perfect for personal projects & social media

YouTube (including monetised videos)​*

Film festival submissions​

Free Games, Apps, & podcasts​
PRO
Perfect for unlimited online client & commercial work

Everything in YouTuber plus:

Unlimited social channels

Monetised Games, Apps & software
PRO Plus
The solution for TV, Radio, streaming & theatricalmited online client & commercial work

Film festival distribution
YouTuber
The YouTuber is available at $14.99 for a month and $99 for an annual subscription. You can enjoy Copyright-cleared Music, Unlimited use, worldwide & Browser-based editing, and Monetisation on YouTube.
PRO
This plan is available at $37.99 for a month and $249 for an annual subscription. Other than YouTube, you may use freely the music tracks for Wedding Films, Corporate Videos, and Online ads.
PRO Plus
The Pro Plus plan is available at $74.99 for a month and $499 for an annual subscription. By using this plan, you may use Filmstro tracks also for broadcast ads, TV, and movies.
Support
24/7 customer support
85%
Price
Free trial Available
100%
Do I need to be a musician or composer to use Filmstro?
Definetly not! If you are interested in Music edit and mix it's fair enough to access this application. You don't need prior knowledge about Music. There is always wide range of exploration possible in Filmstro.
What are the benefits of using Filmstro's dynamic music library?
First and Foremost, you can explore thousands of royalty-free music which can enhance your video-music mix and edit process. There is no limitation of music track.
Is Filmstro free?
It'snot a free software, aside, Filmstro gives 7-days Free trial to check and explore the features without paying a cent!
Is Filmstro Worth it?
Filmstro lets you create moving soundtracks without musical skills. You can't audition all music in their adaptable format until you put one into the WebApp, but the flexibility is worth it.
Does Filmstro has Lifetime License?
Currently the deal is close, Check our blogs frequently, we will update you all once the deal is alive.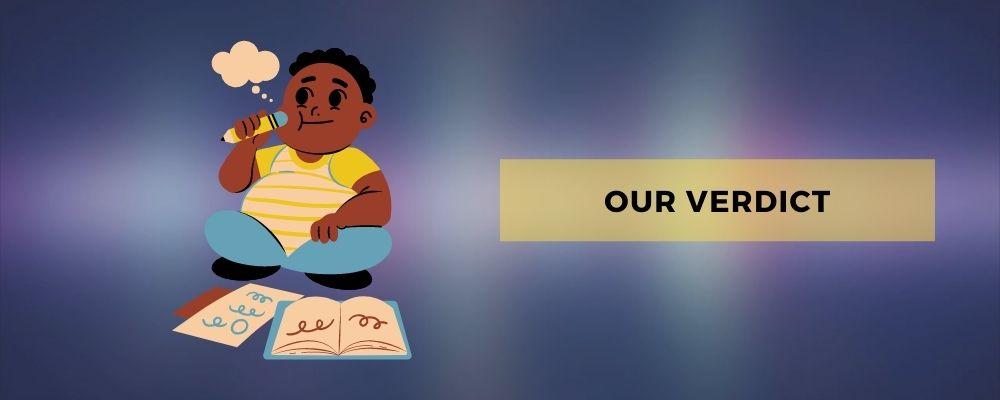 In a nutshell, the answer is YES! Using this Web-bsed application is a no-brainer for anyone who is fed up with stock music and wants to have some fun making music for their projects. Filmstro is a tool that enables anyone with no musical training to produce evocative and evocative soundtracks.
Even if you can't play all of the adaptable tracks at once, the flexibility is well worth it.. They too have a limited collection, but if you are looking for cinematic music, there is no better option.
Are you interested in learning more? Now is the time to check out their website and see how it works for yourself!