Are you looking for decent and effective writing software for marketing with all the features, including AI content writing features, forms, popups, and email marketing in one place? 
Then this blog post is for you. Here goes our in-depth review of GoZen.io. 
After discovering it a couple of weeks ago, we have been testing and using it. It's pretty good and effective, and we couldn't help but write about it. 
What can you expect today? Simple! Everything about GoZen. The good, the bad, and if it's worth it. So, let's start now!
Add a header to begin generating the table of contents
The mother company of Gozen, which is based in India, specializes in building AI powered marketing suites and focuses on developing B2B software products that are clean and simple to use.

GoZen is an AI tool-powered writing software that creates content crafted for different marketing needs. 
Currently, GoZen has four main features, namely:
Content.AI, 
Forms 
Optinly and 
Growth. 
For today, we will see Content AI and Forms in detail. Also, we will see the basics Optimly and Growth.
Like all basic content writers, GoZen.io also has an AI content generator; let's see its features in detail now.
GoZen has an excellent user-friendly interface that is designed to give an effective overview of the available service like Recent projects, Word counts, and Image counts.
Recent Project. The

placement of the Recent Projects section is prominent, which gives users quick access to their most recent works. It displays a list of projects that have been recently worked on, making it easy for users to find the project they need to work on next quickly. Check this screengrab below.
Word Counts. It

displays the number of words used and remaining. It helps the user to track the word count. Check the screengrab below.



Image Count. This

is one of the excellent features for the users to keep track of a pending number of images they can generate using the AI image generator. Since we have already tried two image generations, the counts are

2 out of 100.

Also, if you're out of credits, you can buy them by clicking "

Get more credits.

"



Unlike some other tools, GoZen Workspace is quite user-friendly and much accessible. You can Create, Manage and collaborate on different projects seamlessly. 
Also, you can sort it and view it in grid form too. Check out the screengrab:
The template section of GoZen is handy for anyone who needs to create a website, blog, e-commerce platform, Email, Ads, SEO strategy, social media presence, and more. With all the various templates available, it's easy to find precisely what you need to start. 
Whether you're a seasoned professional or just starting out, GoZen's template section is an excellent resource to have at your fingertips. 
Check out the screengrab below:
Are you tired of spending hours brainstorming blog post ideas and drafting outlines? Well, Blog Wizard has got you covered! 
By simply entering the details of your blog, such as:
Tiitle
Description
Tone
Keywords and 
Output language
you can get a fully fleshed-out blog post in just a few clicks. 
Once you've provided these details and generated a list of potential post titles, all you need to do is select the one that best fits your needs, and voilà! The entire outline and conclusion of your blog post will be generated for you. 
Say goodbye to writer's block and hello to hassle-free blogging with Blog Wizard. We tested it for a few AI generated articles, and we were very satisfied with the output quality, especially when compared to most of the other AI writing tools available.
Check the screengrabs below.
How about using GoZen keyword ideas to help target a specific country, city, or region, in a particular language?
You can easily enter your desired keyword and get a variety of ideas to help optimize your content for your desired audience. 
And the best part? The ideas are based on search – so people are really searching for those queries – and on competition, allowing you to cherry-pick engaging keyword ideas that you have the possibility to rank for.
You can even download the results for easy reference later on. Check below:
GoZen landing page section is the ultimate solution for creating a landing page with ease. All you need to do is provide your company name, description, and desired page structure. You get a preview of your landing page right before your eyes. 
This feature enables you to visualize how your page will look in real time, giving you the opportunity to make any necessary adjustments prior to publishing. 
What's interesting is that you don't need any coding or design skills to create a professional-looking landing page that will attract and convert visitors. You can really create a professional looking webpage in minutes.
Check the screenshot below.
GoZen has all the tools for digital marketers, both content creators and copy writers. You don't need to go for other tools. This summarizer has a vast word count limit of up to 1000 words, and you can summarize. 
Typically, a decent medium-length blog post or paragraph can be summarised in a fraction of a minute. 
All you need to do is just enter the text and hit on the "Summarize" button; before that, you need to select the output length by sliding the desired length scroll bar at the top. 
And it's done!
There you go! Your text is summarised now.
In this section, you can see all the uploaded documents, Images in one place. It's a go-to option for handling all the files in one place.
And this specific feature has honestly made the process of creating content so much easier for us. With pre-built content workflows, we don't have to worry about starting from scratch whenever we want to create something new. 
You can simply choose the workflow that fits your needs or brand identity, and customize it to your liking.
The best part is that everything is organized and easy to navigate, so you don't waste time searching for the necessary tools. And with helpful prompts and suggestions, you never feel lost or stuck.
Also, you can edit it in just one place.
The image generator section of GoZen needs special mention. It's pretty amazing! Not only can you create images, but there's also a "Surprise Me" option that generates images for you based on prompts. 
It's a great way to get some inspiration for your projects or just have some fun exploring all the different possibilities. Plus, there are many more features to discover and experiment with. Give it a try and see what you can come up with! 
Check the screengrabs to have an overview of it:
GoZen forms is a fantastic platform that allows users to create beautiful forms, polls, quizzes, and surveys without needing any coding knowledge that is visually appealing and highly functional, and effective. 
It's a conversion-focused tool that makes it easy to create engaging and user-friendly forms that can help businesses and organizations collect important data from their audience. 
Whether you need to create a simple contact form, a complex survey, or a fun quiz, GoZen forms have got you covered. The platform's intuitive interface and customizable templates make it easy to create forms that are tailored to your specific needs. 
So if you're looking for a no-code platform that can help you create stunning and effective forms, look no further than GoZen Forms! This is how the interface will look like.
Optinly is an exceptional tool for attracting your audience with captivating gamified popups that are customized to your use case. 
These popups have been shown to expand your audience much faster than conventional methods.
With Optinly, you can effortlessly create popups that match your brand and pique the interest of your audience. 
Discount wheels, exit pop-ups, countdown timers… a suite of marketing tools that are simple to set up, and can help you retain clients and get more sales. 
So, why wait? Give the Optinly section in GoZen a try today and witness your audience flourish!
"Growth" by Gozen is an email marketing and automation platform that focuses on helping businesses engage with their audience, increase sales, and generate more revenue.
It offers over 400 customizable and success-proven email templates and, even on their free plan, you can benefit of their Growth tool.
In fact, on their free plan you get access to unlimited contacts and 5,000 E-mail sends every month.
If you need more and you are happy about the results and delivery rate, you can upgrade across different pricing tiers.
Additionally, their Gozen's email marketing solution has 30+ integrations, including Gozen Optinly, Zapier, and more.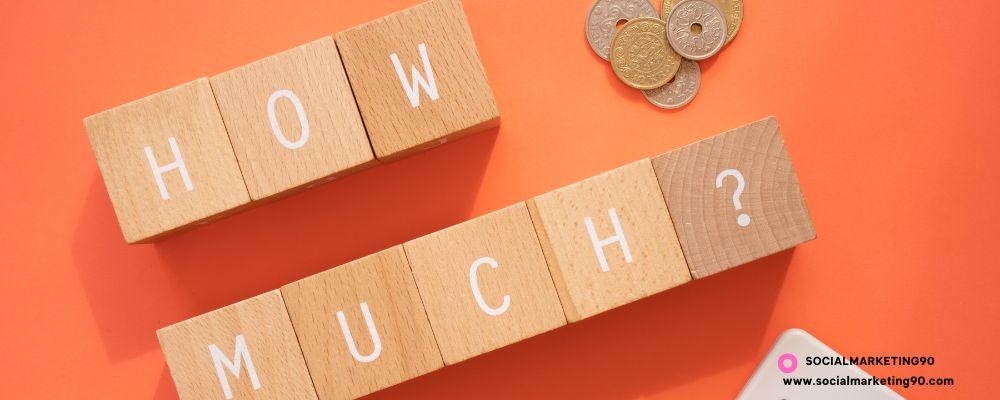 GoZen offers four paid plans.
Basic 
Starter 
Premium, and 
Advanced

 
Depending on the service you pick, the pricing plan differs. Also, the pricing is the same for all the tools! 
Let's take a look at their details below:
Pricing same for all the tools!
Want to know what people have to say about GoZen? We used TrustPilot (and other sites) to research GoZen's reputation and found that it received a 4.7 out of 5-star rating, putting it in the upper tier of the tested products. 
Check the Carousel below for the user's review of GoZen.io.
What is GoZen, and what does it offer?
GoZen.io is an AI-based writing assistant tool that creates engaging marketing copies for businesses.
Is it safe to use? 
Absolutely, your details are encrypted and safe with them.
What are all the Products Gozen have? 
Currently, they have
Content AI

Optinly

Forms

and Growth Features
Does GoZen Content.Ai provide API?
GoZen doesn't offer an API at this time.
Is it free?
Yes, it's free to use with limitations. You can use it to check the actual performance of the tool, before upgrading to a paid plan.
Finally, we came to the climax. Personally, we are fascinated by the content generation speed and the image generator features of this tool.
On top of that, the generated output is of high-quality and when it comes to blog posts, they required minimal human editing.
But, we need to mention that the credits for content and image generation are quite low, especially on the free and basic plan. 
And, what about forms, quizzed, pop-ups and email marketing?
We reviewed several AI writers before, but we never encountered a platform covering so many different marketing solutions.
Really, GoZen could be defined as a one-stop platform for all your business and website marketing needs.
So that's the wrap for the day. In short, if you need one bundle to handle all your production needs, then GoZen must be your pick. 
Let us know your mind-opinion in the comment section, and if there is some new AI tool we need to check out.
We will try it out and share it with you all!
See you all in the next exciting and nail-biting review. Until that, Stay tuned, and stay safe