Most people's week starts on Mondays and ends on Fridays, and they usually leave their jobs around 5:00 p.m. every day. However, search engine optimization (SEO) work is very different from the rest of the jobs.
A SEO professional works long hours, from dawn to dusk, to get the best results, since when it comes to SEO and link building, the more, the better. (well, don't forget quality, of course!)
There's a lot of work to do and many performance goals to meet when it comes to SEO. Each day has its own set of tasks. They range from new link and keyword opportunities, to website optimization, to backlinks management. And then there are things like content development and social media that you haven't even thought about yet. It would be an understatement to say that SEO professionals have a lot to do!
They need tools to help them get through the day (and night) if they want to stay sane, and we should always try new tools if they look promising. We put Nightwatch, n SEO platform tool, to the test, and read on to see what we found out. And, check out our other SEO tools list too.
Add a header to begin generating the table of contents
With Nightwatch, you can stay updated on your targeted keywords from 107k and more different places across the world.
In terms of keyword tracking, Nightwatch has accessibility to a large number of Google Data Centers, which allows them to get extremely accurate results.
Through Nightwatch, you can monitor keyword rankings for both mobile and desktop devices using organic search results as well as local map results.
When comparing to many other rank tracking applications, Nightwatch has a streamlined, structured UI that makes its complex features accessible and visually appealing.
Nightwatch's broad keyword filtering tools, the ability to swiftly arrange and separate keywords into various groups and more are all included in the Nightwatch features that we will discuss today.
The Nightwatch SEO software offers services for tracking ranks, inspecting websites, monitoring backlinks, and generating SEO reports.
Rank Tracking

Integrations

Reporting

Backlink Monitoring

Site Auditing
Let's see the features in detail and how well they perform.
Nightwatch's core feature is centered on monitoring and analyzing keywords' rank.
Let's have a look at the functions of their rank tracker, as well as the graphics that go along with it.
Every day, Nightwatch will update the ranking data for all of your plans. In addition to Nightwatch's other capabilities for rank tracking, the Starter plan is among the most cost-effective plans currently available on the market when it comes to keyword rank tracking. It provides daily ranking updates with a high level of accuracy, for a number of different search engines and area's.
Overview of Nightwatch Panels
You can use Nightwatch's overview panels (rank tracking projects) to get an immediate snapshot of your data and performance. 
Keyword Average Position Overview Panel
This is precisely what it sounds like; the total number of ranks is summed up, and then that total is divided by the total number of keywords that are being tracked. 
In simple word, Rank is divided by the keywords (Sum of Rank/Number of  Keywords) to keep the track of the position.
The keyword average position overview is a great tool to see how your keywords are performing on the search engine results page (SERP). It's also useful for finding out which pages you should be focusing on and what content you need to improve.
To access this feature, click on the "Overview" tab at the top of the Nightwatch dashboard. You can then select any keyword from the list or use the dropdown menu to choose all keywords.
Of course, is possible for it to be rather a noisy measure. Expect to have a poor average position if you are constantly adding new targets that still require work. This is because having a good score is typically the result of simply tracking terms for which we currently rank well. And at the same time, to get a proper idea of overtime growth which should never add or remove existing keywords that may affect the overall rank. So, it's a cool feature, but to not take too seriously when analyzing your data.
What is more interesting, though, is that by dividing up your keywords into several categories, you may sidestep the objections raised about the average position data. One of the benefits of this is that it restores the value of average position data, which is the majority of what we're looking for in a rank monitoring tool. 
We'll explain better. We are able to develop subsets of keywords such as pillar content, branded content, and others that should not be in a state of constant fluctuation. To put it another way, we have the ability to isolate the background noise and maintain a tiny canary group that reports to us whenever something potentially actionable has occurred.
Keyword Distribution Overview Panel
This panel displays the number of keywords that have a ranking in one of the following four categories: top 3,10, and 100, or no rank. 
Again, this is another number that could be easily distorted to look less than impressive if you were being proactive about how often new keywords you were entering into this system. This might make the metric appear to be less spectacular than it actually is.
But, it can also be very useful if you want to get a quick glance of which keywords are ranking close to the first results and, as a result, you might want to put your efforts to increase rankings even further.
In addition, the dashboard contains tabs for traffic (if you link it to Google Analytics) and backlinks; however, We did not make use of any of these features. As I indicated in the introduction, We use a rank tracker for very particular reasons. We are using other tools at our disposal that are capable of performing these tasks on our behalf. That being said, Nightwatch can be an all-in-done dashboard that could provide you not only rank tracking and positions, but backlinks and traffic data too under the same panel.
Search Visibility Overview Panel
Now, comes the Search Visibility panel. There are three types of metrics in this set:
Indexed pages
Search visibility %

– Nightwatch allocates 100% to rank #1, with the remainder according to CTR levels (below). This perplexing indicator shows how prominent your site is.

Click potential

– How many clicks you'll get depending on CTR estimations.
As in the case of top 3, top 10 and top 100 data, these features can be helpful to see the top performing pages of which optimization and link building should be prioritized, in order to achieve results faster.
With this feature, you are able to monitor the relevant keyword rankings using Nightwatch on:
DuckDuck Go

Google

Yahoo

Google Places

YouTube

Bing
It is a unique capability for a keyword monitoring tools to monitor Bing and DuckDuckGo simultaneously.
There is support for rank tracking on both desktop computers and mobile devices. You are able to watch all these non-local organic rankings plus local rankings wherever your Google business listing shows since Google offers respectively Google and Google Places. Non-local rankings may be seen on Google.
You may keep an eye on the rankings for specific areas at the nation's levels, region, area, and even zip code. Because it is possible to monitor keywords in a wide variety of geographical locations, Nightwatch can be an invaluable tool for rank tracking, both for local companies and for monitoring the ranks of rivals in certain regions.
Ranks in various types of SERPs
Nightwatch gives you result on different types of SERPs. You may choose a column in the keyword list to display a dropdown menu of available metrics. You can then monitor different SERP elements such as feature snippets, picture carousel, & knowledge panels, and how your pages rank for the same.
There's also a Possibilities metric, which displays prospective SERP features for a specific term; in other words, potential SERP opportunities to optimize and a great add-on, if you are looking for a tool that does more than just plain keyword tracking.
Various Filtering Methods.
One of Nightwatch's best features is the flexibility of its dynamic filtering. There are two types of keyword filtering: rapid (Quick Filter) and sophisticated (Advanced). Quick filters such as keyword tags, localities, and search engines may be used to quickly filter the results.
Using advanced filters, you may store different representations of your term table based on any statistic. It's possible to segregate keyword ranks by various metrics like search engine, device, location, etc. 
Of course, you also want to keep an eye on what your enemies…ehm, competitors are doing. The feature of tracking rival websites & their keyword rankings may be used in that sense. One of the most impressive aspects of Nightwatch is its ability to aggregate stats from several keyword groups and websites, and by using a grid view on your dashboard, you can keep tabs on current trends, tracked keywords and competition.
Nightwatch sends out alerts whenever new keywords are discovered to aid in keyword research. Based on your website's growth and competition, market analysis, as well as Google Search Console, if integrated, Nightwatch provides you with a list of relevant keywords which can be  great opportunity for your website.
Conduct a fast-loading audit in Nightwatch on either of your monitored websites and identify optimization concerns on all pages as well as the health status of various pages. You may also compare crawl screenshots and results to see how your site's speed has improved over time as you repair problems reported by the Audit.
All of the potential SEO factors and common issues are covered by the audit, such as H1 & H2 tags, missing-image alt tags, page size,  internal linking, indexed pages, meta tags, and broken links are just a few examples we could mentiond.
Creating backlinks is a huge aspect when it comes to SEO, but keeping track of them is as important. For different reasons backlinks could be lost, and a lost backlink often harms more than a newly gained one.
Backlink monitoring provided by Nightwatch makes it simple to keep tabs on all your incoming links. Also, the links are filtered by quality. Find out which links are helpful to the page rankings and when they will be detrimental to the page rankings, and you should consider disavowing them. 
When activated, the backlink monitoring summary section will provide data such as the number of active backlinks, the variety of those backlinks, the quality of those backlinks, as well as new and lost connections.
In addition to that, it offers detailed metrics about your backlinks: trust flow and citation flow, in addition to page & domain authority.
Nightwatch can be integrated with Google search console, Google Analytics, and Google Data studio.
By using the data from Google, Nightwatch provides you with user-friendly reports, on-site audits, rankings, and other forms of search engine optimization data. You have the ability to both generate site-wide detailed reports or on specific website URLs.

Checkout complete SEO setup in Nightwatch below!
Nightwatch offers three different fixed plans in addition to tailored enterprise pricing for businesses with higher usage volumes. There are options for both monthly and yearly payments. When paid annually, customers can receive discounts of up to 40%.
Nightwatch allows users to test out its rank tracker tool risk-free for a period of 14 days.
Let's examine what those who have already used the service have to say about the product. Nightwatch.io has 697 Upvotes on Producthunt, demonstrating its high quality.
Nightwatch Overall Rating
What is Nightwatch used for?
Nightwatch is a SEO application, it offers keyword tracking, backlink monitoring, Google analytics Integration, SEO Auditing and more.
What are all the Alternatives for Nightwatch?
Does Nightwatch provide API?
Yes, Nightwatch provides API.
Does Nightwatch supports Google Integration?
Yes, as mentioned above, Nightwatch can be integrated with Google search console, Google Analytics, and Google Data studio.
Nightwatch is Accurate? Is it Legit?
Yes, nightwatch is accurate, and it is legit. I've used it myself, and I'm satisfied with the results.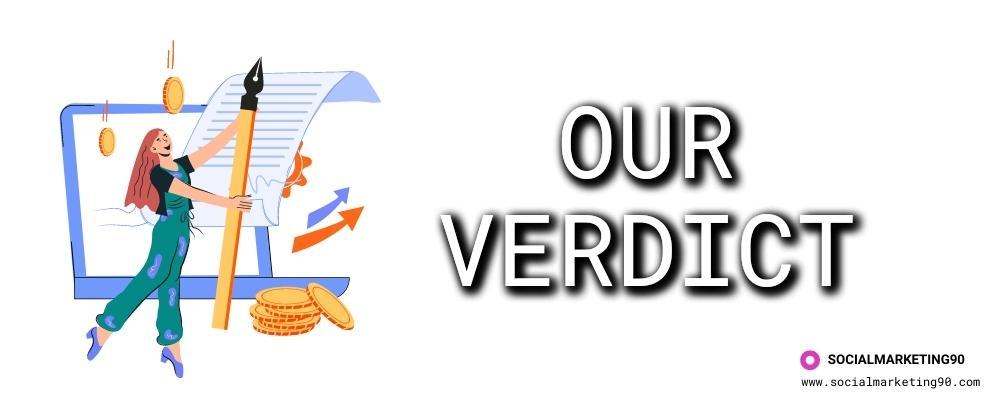 We suggest Nightwatch to anybody searching for an economical, accurate, and versatile rank tracker program with additional functionality for tracking several keywords or places, and discovering keyword opportunities, website issues or lost backlinks in the meanwhile.
For local SEO initiatives especially, Nightwatch is a fantastic tool, as it is able to track local keywords across many cities, towns, or zip codes, making of Nightwatch a perfect use case for a franchise or a local service area firm.
The Starter subscription includes 500 keywords, regular updates, and tracking of up to 50 websites, making it ideal for beginners up to small businesses. You can monitor 10 keywords throughout 50 sites for just $39/mo or $24/year, which is a great value for the money. At this price, most keyword tracking programs restrict you less terms, a single website, or they do not offer all the extra tools that Nightwatch has on the plate along with his keyword tracking feature.